How To Get Kim Kardashian Inspired Stylish Look; 5 Stylish Looks!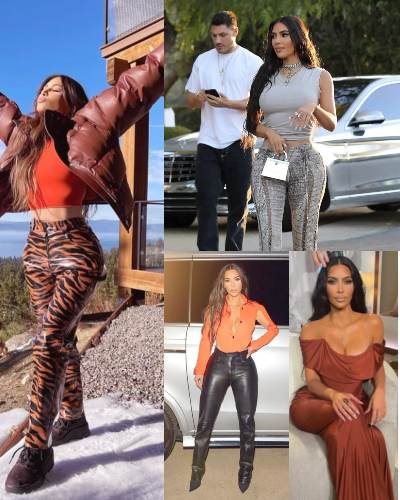 Kim Kardashian is not only popular for her hit reality show KUWTK, but also for her style statements.
You can upgrade your wardrobe with some of her looks that had have grabbed the spotlight for fashion. 
Here are 5 of her amazing looks that you can now shop for and bring to your wardrobe. 
---
Kim Kardashian has given many style statements for years now. From her airport look to swimwear, her red-carpet look to street-style looks, people have loved her. Meanwhile, her fans want to get her wardrobe and enhance their style. Here are 7 stylish Kim K-inspired looks you can get to upgrade your wardrobe with some stylish looks.
5. The casual day-out look of Kim K in Rome
Recently, Kim showed her some of her stylish casual looks in the streets of Rome. She wore a Long-sleeve bodysuit with blue boxer high-waist shorts. Get BEVZA LONG SLEEVE BODYSUIT (€180.00 EUR out of stock),  Walter Van Beirendonck W-Boxer High-Waist Shorts ($277.00 – similar style), and Yeezy 110 Wedge Thong Sandals ($266.00).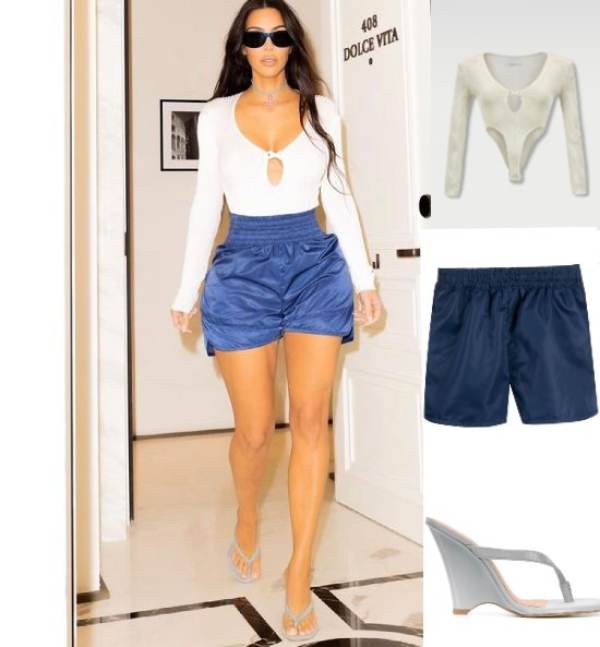 4. Satin Gown with sandals
If you follow Kim on her Instagram, you have definitely seen her posing in a Satin Gown. She wore Vivienne Westwood Cocotte Dress ($7,130.00 – different color) and Manolo Blahnik Leva Sandals($1,220-different color). Rock this Kim K-inspired look on a holiday or a night out with your friends or on a romantic date.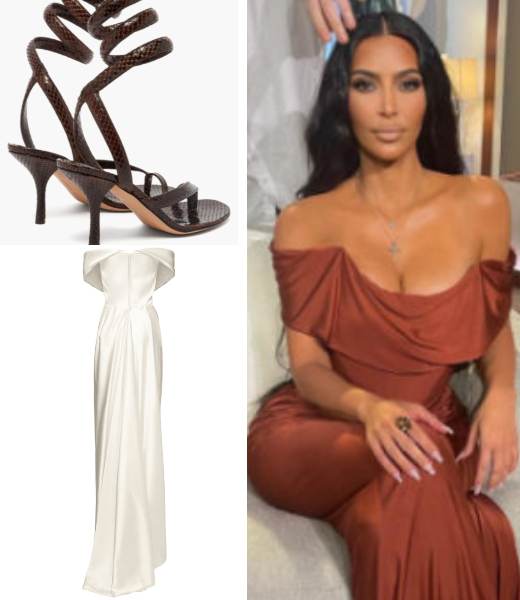 3. Orange bodysuit with a leather pant
If you have followed the reality star for a while now, you may notice, she wears a lot of bodysuits. One of her stylish looks is  Mowalola Thong Shirt (€71.34), Black Leather Pants ($98-similar), and Balenciaga Knife Heeled Boots ($600).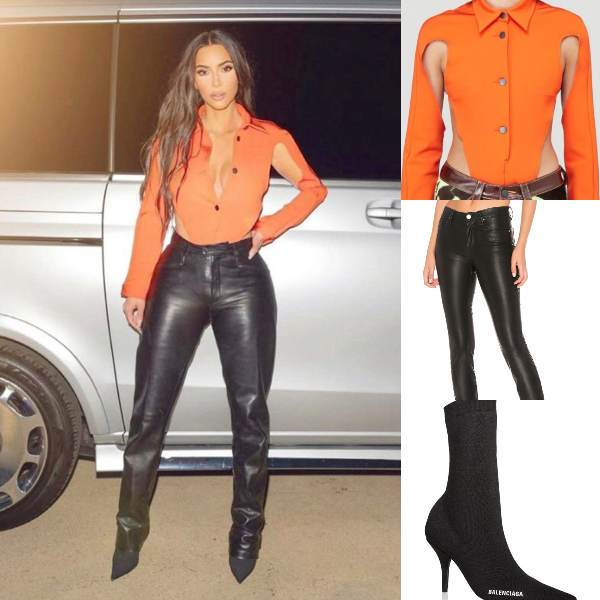 2. Tank top with animal print pants
The reality star rocks many animal print dresses. During her stay in Malibu, she came out in a plain tank top with snake pants. Kim wore  Skims Cotton Jersey Mock Neck Top ($34.00), Gucci Python Leather Pants ($8,820.88), Versace Tortoise Rectangle Sunglasses (out of stock), Skims Seamless Face Mask ($32.00 – 5 pack), and Balenciaga Knife Boots ($600).
1. Puffy jacket with Leather pants
If you know the reality star, you know by now she loves wearing puffy jackets and leather pants. The reality star posted a picture of her on her Instagram wearing Acne Studios Down-Feather Long-Sleeve Jacket ($2,700.00). Kim completed her look with Kwaidan Tiger-Print Vinyl Pants ($450.00) and Yeezy Suede Combat Boots (Sold Out).