Kim Kardashian is also confused about the engagement of Kylie Jenner and Travis Scott!
There have been rumors doing the rounds that Kylie Jenner and her boyfriend and baby daddy Travis Scott are engaged. People want a confirmation so they turned to her elder sister Kim Kardashian for an answer. But it appears that Kim herself is as confused as the rest of the world.
Is Kylie Jenner engaged to Travis Scott?
Kim Kardashian's younger sister Kylie Jenner is rumored to be engaged to her boyfriend Travis Scott. Kylie Jenner's fans and viewers are confused whether the couple is engaged or not. The media outlets spoke to her elder half-sister Kim Kardashian and it seems she too is confused.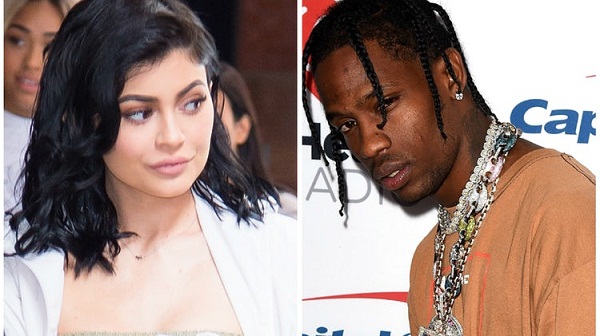 She told Entertainment Tonight at the KKW Beauty and Fragrance pop-up show held in Costa Mesa in California on 3 December 2018:
"You know, I literally need to ask her. That is going to be my next question in our group chat,"
Kim, 38 was also asked what the nicknames of Travis, 26 and Kylie, 21 are for each other. Kim did not know the answer to this question also and she answered it in a roundabout manner thus:
"I think we just all think that's, like, you know, what they call each other, but I have no idea, I'm just like you guys. I'll find out. I don't know if I'll share the news with you guys, but I'll have to ask myself."
How did the rumors begin?
The rumors were sparked on 3 December 2018 when Kylie posted on her Instagram a cozy picture of the couple. To add on, she also added a diamond emoji on top of the picture. She did not provide any explanation to her emoji and fans wondered whether she meant engagement by it.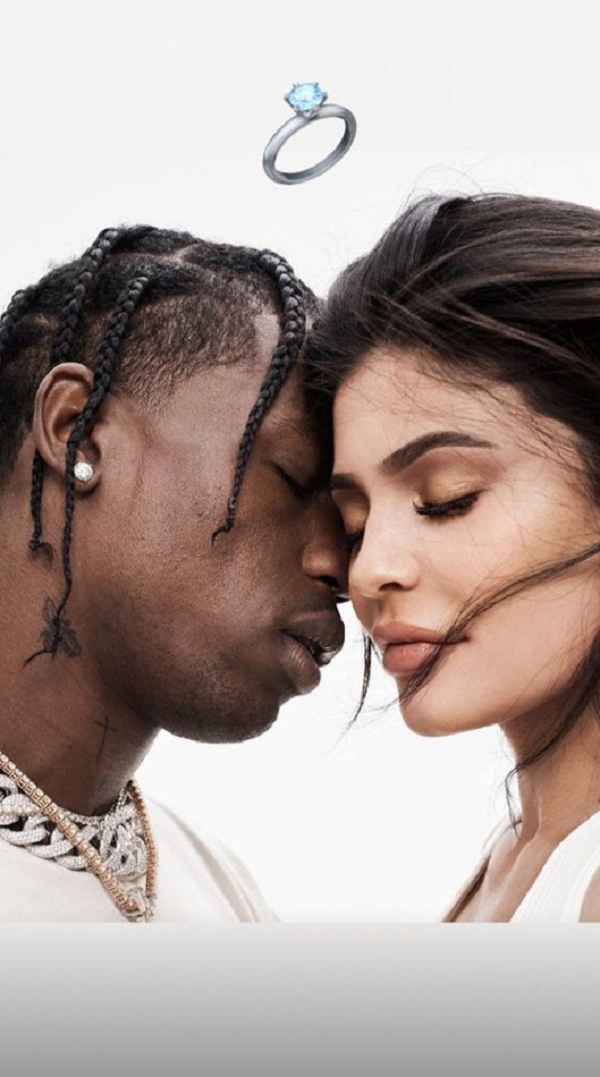 The timing of the picture was after the concert of Travis Scott on 27 November 2018 when he had called Kylie his wife in front of thousands of people gathered for the concert which was held at Madison Square Garden in New York City. He had told the audience:
"I have my wife here,"
Kylie had also posted a picture of her backstage at the concert and wrote:
"The look ya give when ur hubby is performing at madison square garden tonight."
The strong relationship of the couple
Kylie was dating Tyga intermittently and split from him in early 2017. Just weeks after that in April 2017, she and Travis Scott went public with their romance. They were seen getting cozy during the Coachella event in 2017. After Travis had completed his set, an onlooker noted:
"He immediately gave Kylie a kiss."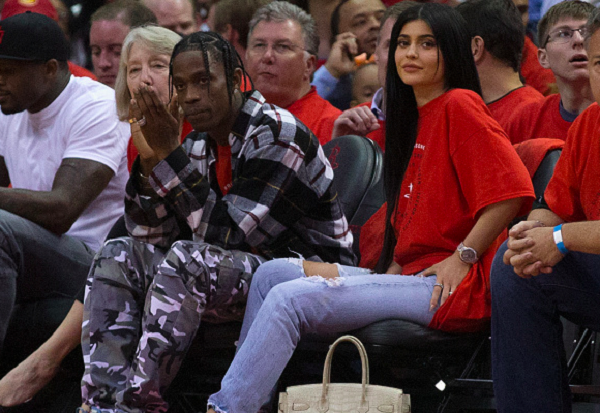 The couple then flew down to Houston on 25 April and was at an NBA game before they left together for Boston for his 29 April concert at Bentley University. She was with him on his Bird's Eye View tour. She was with him at his Miami concert also. They celebrated Travis' birthday and were seen with other such as Kendall Jenner, Bella Hadid, Hailey Baldwin and the like. They were together at several events.
Kylie had her first child with Travis on 1 February 2018 and called her Stormi. People tried to create trouble in their love life which they continue to do to date. Recently, a fan posted a picture of a Scott-look-alike with a mystery woman on a balcony. Travis snapped back:
"Trolls working hard today," he wrote. "I don't be on a balcony wit no thots. That s–t lame. Try again u trollsssss. Me and my wifey sturdy. Back to celebrateing [sic] !!!"
He uploaded a second comment which read:
"Only got love for my wife, No time to be wasting. Try again."
He added:
"Trolls always wanna create some fake s–t to destroy real love. GOING OVER BOARD TO MAKE S–T LOOK LIKE [IT'S] NOT IS EVIL. I hate acknowledging s–t. But quit try to take joy from s–t that's good. I pray god blocks out all evil."
Short Bio on Kylie Jenner
The famous American reality Television star is a socialite, model, and fashion designer. Kylie Jenner gained the stardom through her Kardashian family and appearing on the immensely popular show "Keeping up with the Kardashians". In 2015 Kylie also launched her own cosmetic line named"Kylie Cosmetics" which was a massive success. She is a social media star with millions and millions of followers. More bio…
Source: usweekly