Kim Kardashian and Kanye West Spotted Chatting at Son Saint's Football Game!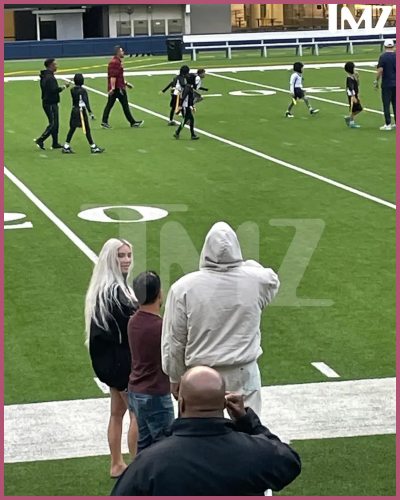 Kim Kardashian and Kanye West came together for their son Saint's football game.
The former couple also chatted for some time on the football ground.
The couple filed for divorce in 2021 after seven years of marriage.
---
Kim Kardashian and Kanye West exchange words at son's football game
Kim Kardashian and Kanye West are back on talking terms as they were spotted chatting at their son Saint's flag football game which took place at SoFi Stadium on Saturday.
Some pictures of the couple show them talking on the sidelines on the ground. It came just weeks after the pair were spotted communicating through their assistants.
Kardashian, 42, looked casual in an oversized black sweater with bike shorts and flip-flops as s he stood alongside her eldest daughter North, 9.
West, on the other hand, looked equally comfortable in a gray hoodie, cream pants, and brown boots.
Sierra Canyon School, where Saint studies were competing in the final game of the NFL Flag Football season. The little leagues play games in the home of the Rams and the Chargers.
The proud parents watched as their kid played on the ground while they looked comfortable chatting with each other.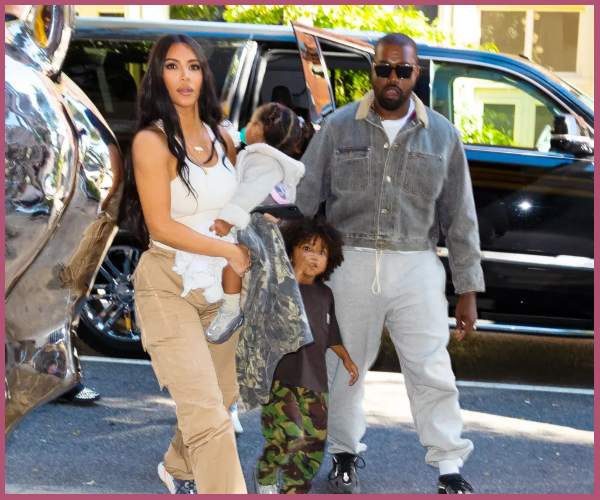 Many confirm West's relationship with Kim worsened after he wore the infamous White Lives Matter shirt and it went far beyond worse after his anti-Semitic remarks online.
A source  confirmed:
"They have had zero communication in several weeks, and all communication regarding the kids' schedules are now coordinated through assistants."
They continued:
"She has had enough of his conspiracy  theories, bullying and hateful rhetoric."
Also, Read Kim Kardashian Slams Ex-Husband Kanye West for His Hate Speech!
Kim was tired of Kanye's never-ending tantrums
Undoubtedly Kim was very upset with Ye's behavior on social media.
The mother-of-four even slammed West's hate speech on social media last month and wrote:
"I stand together with the Jewish community and call on the terrible violence and hateful rhetoric towards them to come to an immediate end."
Kim and Kanye were married for seven years before splitting in 2021. Kim filed for divorce from her estranged husband citing irreconcilable differences.
Another source added how Kim would help Kanye overcome his mental dilemmas and said:
"In the past, when Kanye would spiral and destroy everything in his path, Kim would be the person everyone would call to get him help or be the only one who could get him to snap out of his dark mental state."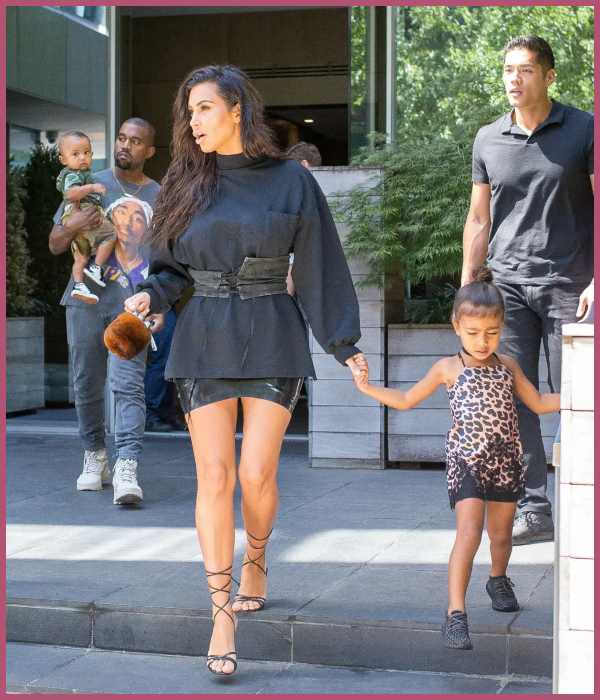 The source, however, claimed that Kim was tired of helping someone who didn't want to be helped.
After their split, the former couple continues to co-parent their four kids North, Saint, Chicago, and Psalm.
West has accused Kim and her family of not letting him close his children but the Kardashians deny all the accusations.
In a recent interview with Piers Morgan, the Love Lockdown singer doubled down on his anti-Semitic comments. He further added that he'd always love Kim and continue to care for her.
Also, Read Kanye West Recently Revealed He was Mentally Misdiagnosed after Bipolar Disorder in 2016!