Kim Kardashian West And Kanye West Gifted A Lavish Present For Christmas To Their Eldest Daughter North West!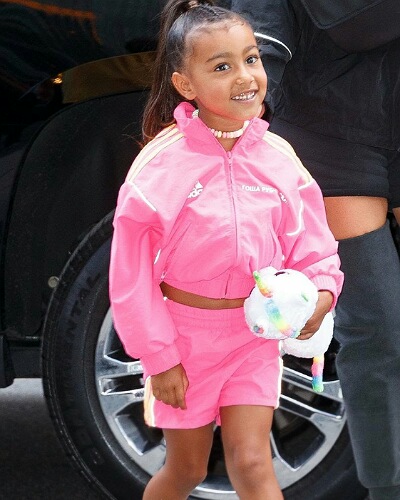 The reality star Kim Kardashian West and rapper Kanye West has always gone out of their way to the gifts to their children.
There's no surprise to know that they gifted a lavish gift to their eldest daughter North West for this Christmas.
---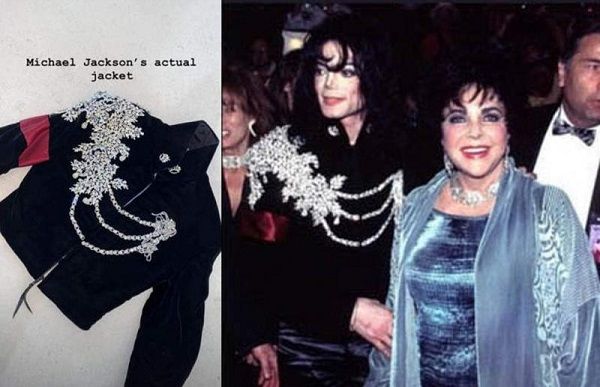 The lavish present of Kim and Kanye to North West
The famous parents Kim and Kanye went all out to gift their eldest daughter North this Christmas. On 2019 Christmas eve, they shared some Instagram stories which videotaped the gift for North West which is a velvet jacket by Michael Jackson. It is the exact velvet jacket Michael Jackson wore while out with Elizabeth Taylor once.
As we know every gift has a meaning behind it. The reality star Kim explained they got the jacket from the auction and further explained:
"North is a really big Michael Jackson fan."We knew she would love this. We knew she would love this,"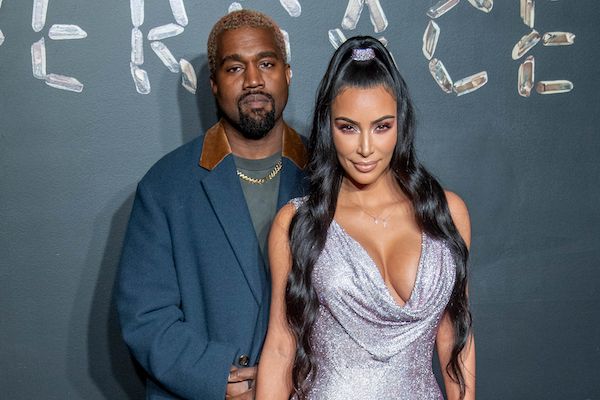 She also detailed that they tacked up the sleeves of the jacket so that North could wear it. They can also take out the hem later when she grows up. The reality star gushed that she is very happy and grateful for everything.
The late pop-star Micheal Jackson wore the jacket for Elizabeth Taylor's 65th birthday party in 1997. In October it sold for $65,625 in an auction. The reality star gushed about the jacket with millions of people on her social media:
'"Kanye and I gave North this jacket, and, this was Michael Jackson's jacket that he wore with Elizabeth Taylor."
On October 26,  2019, CNN reported someone won the Black or White singer's jacket for  $65,625. However, they did not disclose the name of the winner at the time. The West couple h Kim and Kanye overpaid, with the estimated sale initially between $10,000 – $20,000.
Other extravagant gifts for the Kardashian-Jenner kids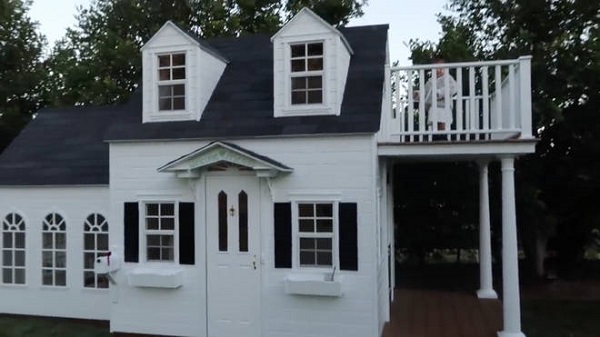 North West is not only the Kardashian-Jenner kids to get extravagant gift from the family. The youngest member of the family Stormi Webster got her own massive playhouse from her grandmom.
The proud grandmom Kris Jenner gifted an epic playhouse as an early Christmas gift. The reality star Kylie Jenner uploaded a video entitled VLOG: My 2019 Christmas Decorations on  Monday, December 23.
You may also read- Some Of The Strict Rules Celebrities Make Their Kids Follow!
More About Kim Kardashian
Kim Kardashian(West) is a reality TV personality, socialite, actress, businesswoman, and model. She along with her family are the star of the reality show Keeping Up with the Kardashian.
Kim's scandalous video with her former boyfriend Ray J made her more popular. She has had tremendous success as an entrepreneur, launching clothing lines and smartphone apps too. See more bio…
You may also read- Grandmother Kris Jenner Gifted Epic Playhouse To Kylie Jenner's Daughter Stormi Webster!
Source: DailyMail, PEOPLE