Kim Kardashian got in trouble with Kanye West for letting North wear lipstick? "No more makeup" says Kanye West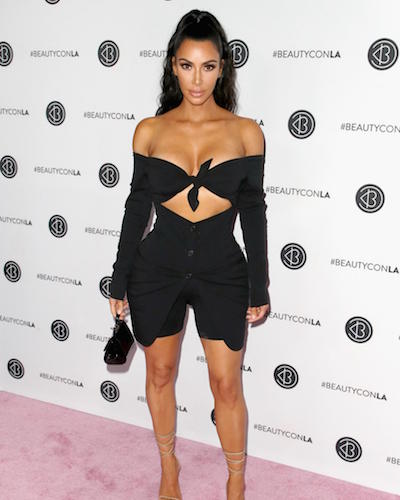 Kim Kardashian West is an icon when it comes to her makeup and fashion. Kim is one of the most looked forward celebrities in today's times. It is only natural for North West, Kim's daughter to be influenced by her mother's glam sides.
North West follows her mom's footsteps as makeup and fashion lover. It is not strange for the North to be influenced since her early age when she grew up wearing designer clothes and makeup.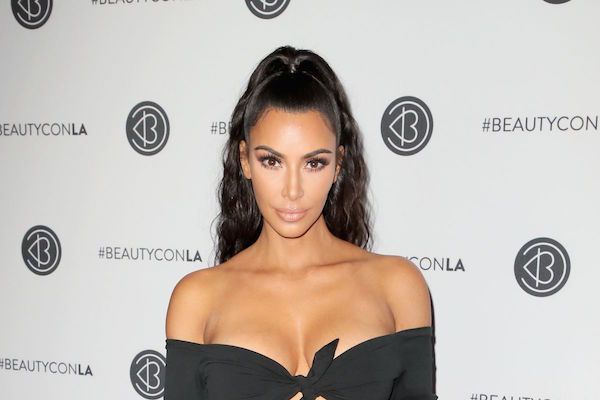 Also, read about Khloe Kardashian has bloated lips now! Has she got new lip fillers in?
Kim in trouble for letting North wear makeup
Keeping Up with the Kardashian's Kim Kardashian West says she "got in trouble" from her husband, Kanye West, for letting North wear makeup. Apparently, father Kanye has different views on parenting unlike Kim and does not like it when his baby girl North wears makeup from an early age.
Kardashian, 38, has let 6-year-old North wear eyeshadow and lipstick occasionally, but Husband Kanye put a stop to that now onwards. Apparently Kanye has put restrictions over putting makeup until North gets older.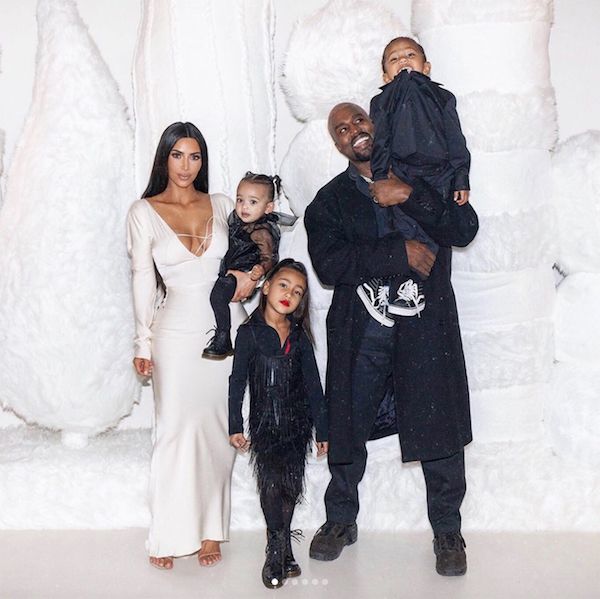 "she loves makeup but her dad won't let her wear it," Kardashian told E! during her KKW x WINNIE makeup collaboration dinner in New York City on Thursday.
Kim has posted many pictures of North wearing makeup on Instagram as well as twitter, such as red lip for the Kardashians' annual Christmas Eve party last year and a purple lipstick for west's regular Sunday service in March.
She also posted clips of North playing with Kardashian's KKW Beauty x Mario Eyeshadow Palette to her Instagram stories in June.
"What are you doing with my Mario palette? Turn around," Kim can be heard saying in the clip when she finds North putting eyeshadow on her face.
Also, read about Kim Kardashian's daughter North West is a child fashion icon! See her new 'fake' nose ring!
North West already as a fashion icon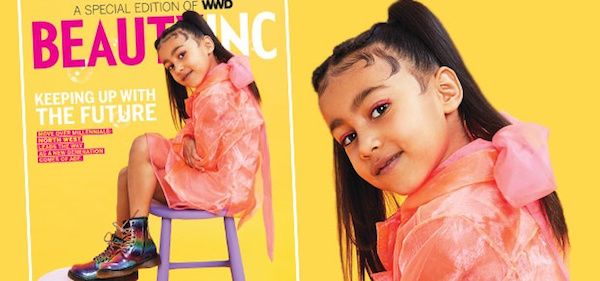 Even though North won't be seen wearing her mom Kim's makeup anytime soon, she is still allowed to weigh in on her mom's fashion choices. With both Kim and Kanye as fashion icons, it's quite natural that North West is also into fashion.
North has already been on many magazine covers like WWD. In September 2018, she also made her runway debut for kid's brand L.O.L, dresses in homage to Michael Jackson's look in his "thriller" music video.
The keeping up with the Kardashians Kim and reputed rapper Kanye West tied their knots back in 2014, which was featured on season 9 of the reality tv show. Currently, the couple has four children- North,6, Saint,3, followed by daughter Chicago, 20 months, and fourth-month-old Psalm.
Also, read about Kim Kardashian reacts on the allegations made on the photographer and collaborator Marcus Hyde
A short bio on Kim Kardashian
Kim Kardashian(West) is a reality TV personality, socialite, actress, businesswoman, and model. She along with her family are the star of the reality show Keeping Up with the Kardashian.
Kim's scandalous video with her former boyfriend Ray J made her more popular. She has had tremendous success as an entrepreneur, launching clothing lines and smartphone apps too. More bio…
A short bio on Kanye west
Kanye West is an American rapper, singer, songwriter, record producer, fashion designer, and entrepreneur. He is among the most acclaimed musicians of the 21st century and is one of the best-selling artists of all time. He has sold more than 32 million albums and 100 million digital downloads worldwide. More bio…
source: US magazine