Is Kim Kardashian a lawyer?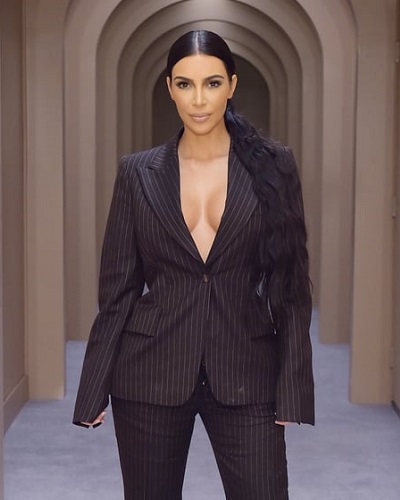 Kim Kardashian is on her way to becoming a lawyer.
She recently took the 'baby bar' exam on Keeping Up with the Kardashians.
She is just one step closer to becoming a lawyer.
---
On the premiere of KUWTK, we could see that Kim was preparing for her exam. She was alone at Calabasas mansion after her children went to live at a Wyoming ranch with Kanye West.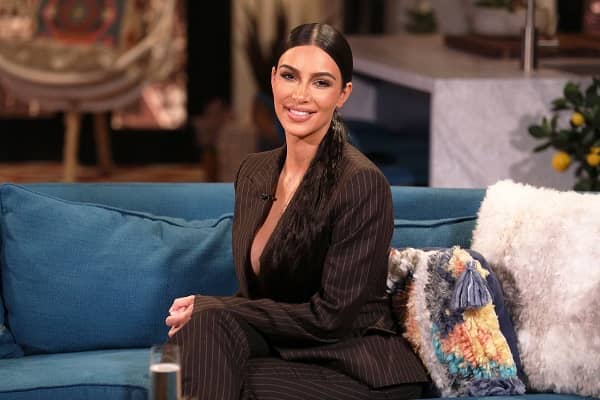 Kim revealed,
"The kids are in Wyoming, and that's the hardest thing for me is to be away from the kids. But I have to really dedicate myself and do it,"
She was nervous about the essay portion of the test. The test scores are going to be a public record so if she fails the world would know about it.
Kim does not have an undergraduate degree and is participating in the Judge's Chamber Program known as the California Law Office Program.
Also read Kim Kardashian can relate to 'Ross Geller from F.R.I.E.N.D.S? Three divorces!
Likewise, the program required passing the First-Year Law Student's Examination termed as 'baby bar'. The result of the test will be available in around two months.
During March 2021 interview with Good Morning Vogue, she said,
"I have two years left, and so, I have two years under my belt. So, that is really steady and just a lot of work. But, with all of that, I get to work on new cases."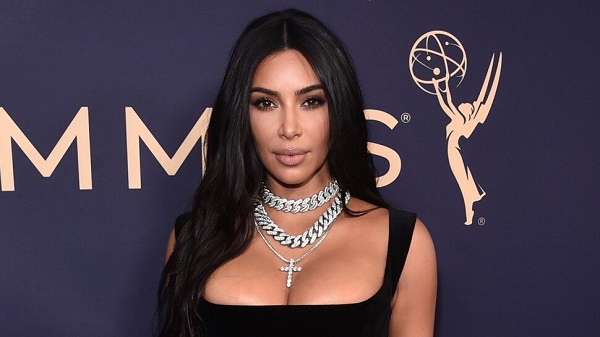 Also read Divorce plan ready! Kim Kardashian has planned out her divorce from Kanye West! It will be after his mental condition improves a bit!
How is Kim studying?
Kim shared some interesting photos of herself on her social media handle in April 2021. She is wearing a sexy bikini and studying on her terrace with her MacBook and books. As she is in the sun, she is also wearing sunglass and a scarf.
Have a look at her pictures,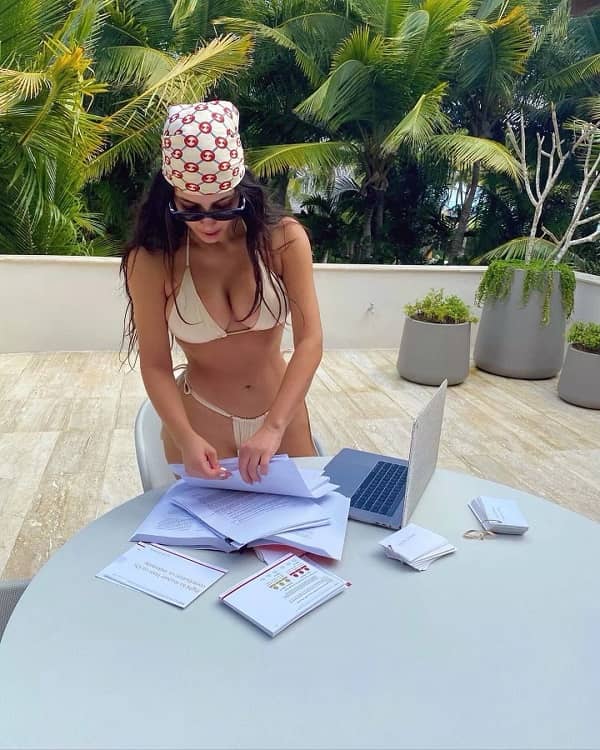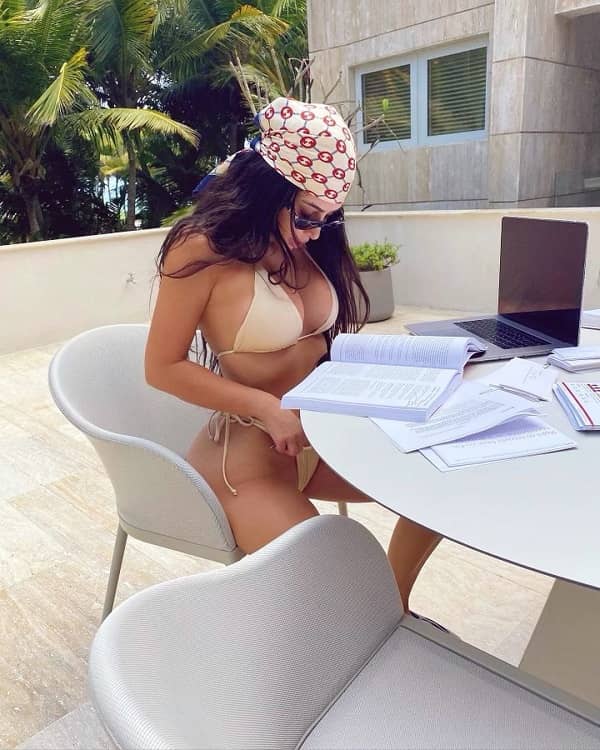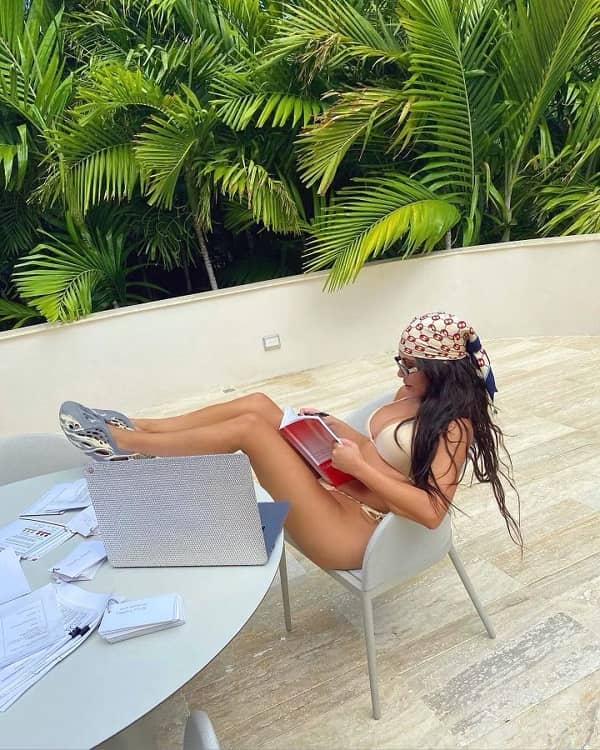 Did Kim clear her exams?
The aspiring lawyer revealed that she did not pass the baby bar exam. To do a program in law school, one needs to clear the entrance exam which Kim had given some time back.
Sadly, she revealed in the episodes of Keeping Up With the Kardashians that she failed the test. The passing score is 560, but she got a 474.
She says,
"I am a failure," Kardashian says while also lamenting that she spent "six weeks straight, 10 to 12 hours a day" studying for the exam.
After the news was out, many trolls went viral bullying her for not having brains. Hope she overcomes it soon and studies hard to achieve her dream to become a lawyer.
View this post on Instagram
Short bio on Kim Kardashian
Kim Kardashian(West) is a reality TV personality, socialite, actress, businesswoman, and model. She along with her family are the star of the reality show Keeping Up with the Kardashian.
Kim's scandalous video with her former boyfriend Ray J made her more popular. She has had tremendous success as an entrepreneur, launching clothing lines and smartphone apps too. Read more bio…