Kim Kardashian Wears Marilyn Monroe Iconic Dress At Met Gala 2022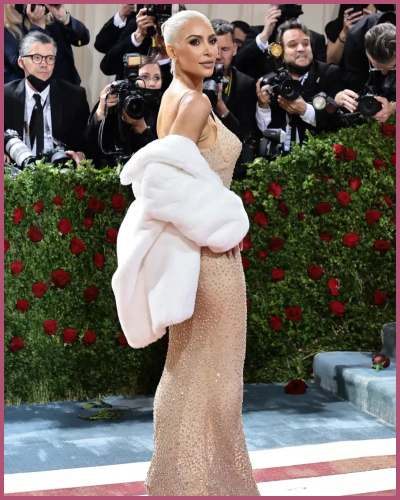 Kim Kardashian Met Gala look 2022 featured the 1962 Marilyn Monroe iconic dress.
Monroe wore the same dress while singing Happy Birthday to President John F. Kennedy.
Kim walked with Pete Davidson who wore a black Christopher John Rogers suit for the event.
---
Who wore it better Kim Kardashian or Marilyn Monroe? 1962 vintage dress in Met Gala fashion exhibition on May 2, 2022.
Kim Kardashian was seen wearing Monroe's dress, which she wore to President John F. Kennedy's 45th birthday fundraiser in 1962. She styled it with a white overcoat and white hairstyled bun.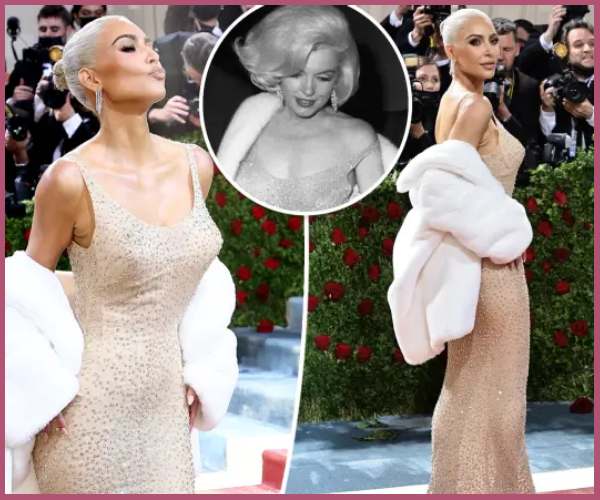 Marilyn Monroe 1962 dress
One of the iconic dresses designed by Jean Louis was made of more than 2,500 hand-stitched crystals. The golden sleek backless dress that completely suits the met Gala Theme this year, In America: An Anthology of Fashion.
Monroe wore that dress to honor the then 45-year-old president John F. Kennedy. She eventually sang him a happy birthday song wearing the same iconic dress.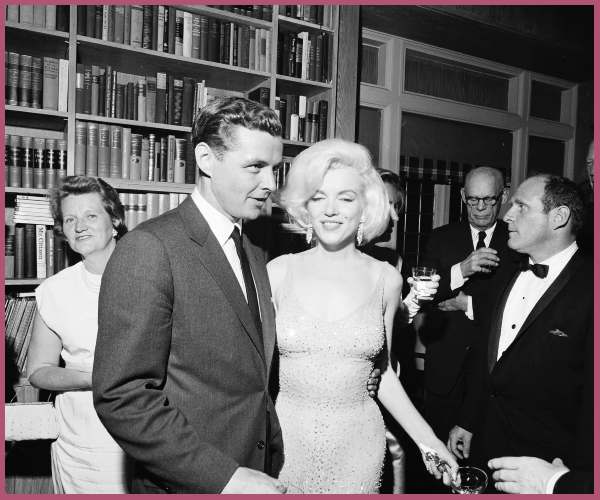 What does Kim Kardashian have to say about the dress?
Kim Kardashian had been preparing for the Met Gala 2022 event for the past 3 weeks. She was on a strict diet and even lost 16 pounds to fit in the same bedazzled dress(for 16 minutes?!) as Marilyn Monroe which was tiny indeed.
Kardashian was excited to share this news on her social media platform. She posted the pictures both of her and Marilyn Monroe and wrote,
"I am so honored to be wearing the iconic dress that Marilyn Monroe wore in 1962 to sing "Happy Birthday" to President John F. Kennedy. It is a stunning skintight gown adorned with more than 6,000 hand-sewn crystals by costumier Jean Louis."
Likewise, she added that it was difficult to sneak into the dress that was kept in the Ripley Believe It Or Not Museum, which she owned for $5 M. She added,
"And while simply getting her hands on the dress was difficult enough – involving multiple trips to Ripley's Believe It or Not! museums and lots of security – slipping into the look proved even more difficult."
The Mysterious Death of Marylin Monroe | One of the Legendary icons of the Golden Age of Hollywood |–>>Video Link<<–
Pete Davidson and Kim Kardashian- Met Gala 2022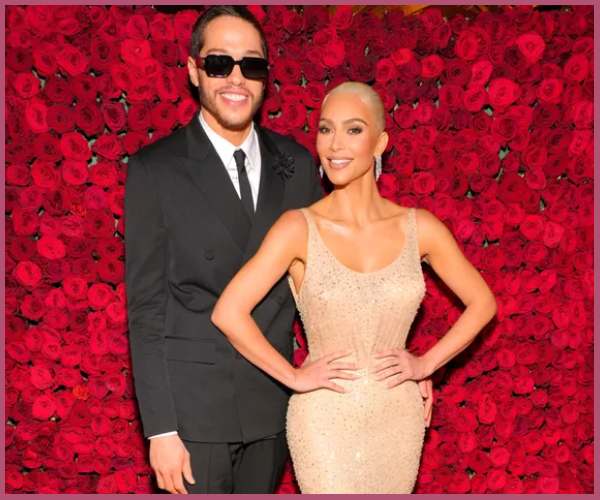 Kim Kardashian walked the Met Gala 2022 fashion exhibition with Pete Davidson. He was helping Kardashian walk up the stairs wearing a black Christopher John Rogers suit.
It's their second red carpet appearance ever as a couple at the 2022 Met Gala in New York City which happened on May 2, 2022 night.
Davidson not only helped her move around in the tiny fit dress but also, gave her a gentle sweet kiss on her forehead.
Also, Read Kim Kardashian can't stop laughing celebrating Pete Davidson celebrating his 28th birthday together!