Kim Kardashian Slammed by PETA and Animal Lovers for Keeping her Dogs in Garage!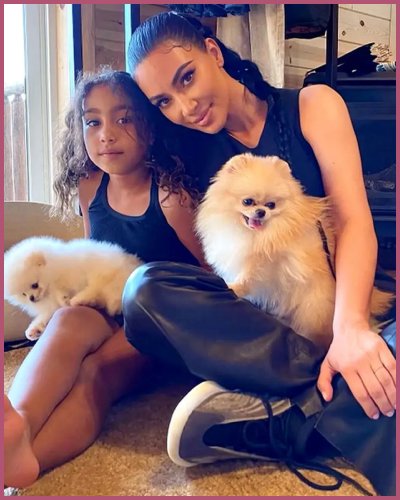 Kim Kardashian is under fire for poorly behaving poorly with her dogs.
The reality star posted a TikTok video where she showed her two Pomeranians living in her garage.
Fans slammed her for the living conditions of her dogs while she lives a lavish lifestyle herself.
---
Kim Kardashian deletes a TikTok video of her dogs living in a garage
Kim Kardashian comes under fire.
The reality star recently posted a TikTok video where she showed her two Pomeranians, Sushi, and Sake living in her garage. The Skims founder was trying to show off her pups' Christmasy setup, which had stockings, mini Christmas trees, and more decorations.
Kardashian accidentally showed her dogs running around the garage wearing tiny coats next to their large pads.
But the video enraged fans and it worsened once Kim deleted the video from her and her daughter North's joint account.
A TikTok user who reposted the video said: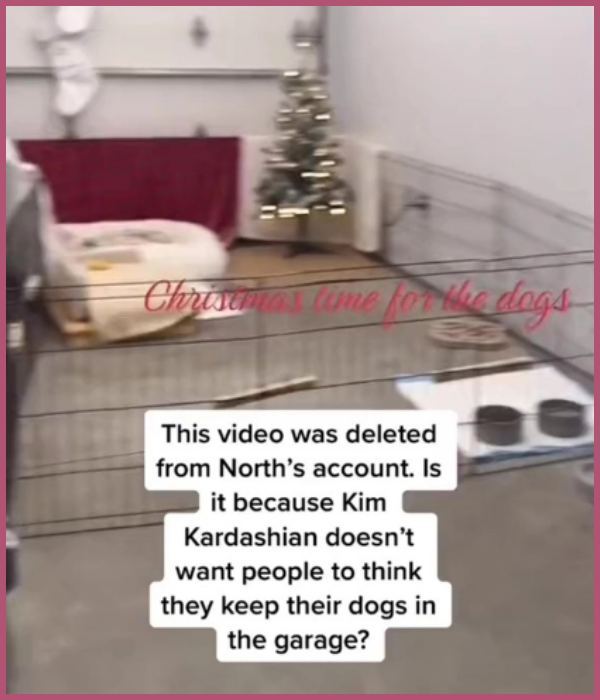 "This video was deleted from North's account. Is it because Kim Kardashian doesn't want people to think they keep their dogs in the garage? I wonder why they deleted it…,"
Another fan added:
"Provide a better life than this for your dogs,"
A third one interrupted:
"They have acres of land but they keep dogs in their garage smh,"
One follower joked:
"probably bc it doesn't fit the 'aesthetic' lol,"
Also, Read Kim Kardashian Allegedly Turned Down a 2023 Balenciaga Deal after BDSM Ad Scandal!
PETA speaks up about Kim's garage controversy
Despite facing lots of criticism, the beauty mogul also had fans who defended her saying that her luxurious garage was much better than a normal person's abode.
One loyal fan wrote:
"Y'all know her garage is heated to the fullest. I see nothing wrong with this at all,"
Another wrote:
"They have stockings and a tree," 

"I think they are doing okay 😂."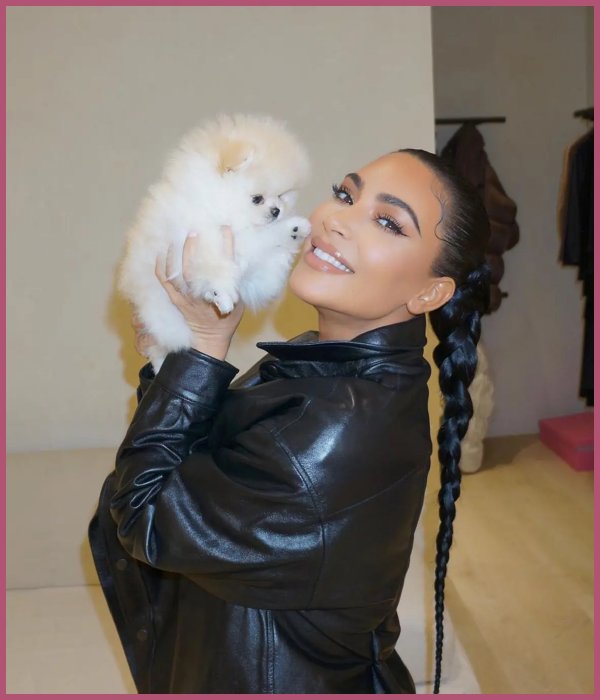 A third one observed:
"In the garage and still got their own Christmas tree," 

"Those dogs are perfectly fine lol."
Since the video garnered lots of public attention, even PETA is keeping its eyes on Kim's behavior.
After learning about Kim's controversial behavior, the animal advocacy group says they are hoping hard that the reality star has some better arrangements for her dogs.
PETA's senior vice president Lisa Lange said:
"Knowing that Kim Kardashian is anti-fur and mostly vegan, we are hoping hard that she does not relegate her dogs to life in a garage," 
She added:
"What PETA does know is that dogs are highly social pack animals who need more than just soft beds and decorative stockings: They deserve to feel safe, loved, and to live inside the house as part of the family."
Many fans reposted the video saying that the dogs deserve to be in the house and not where their cars are.
Also, Read 9 Celebrities who have Posed Naked for PETA!