Keeping Up with Royalty! Kim Kardashian Buys Princess Diana's Amethyst Cross Necklace for a Jaw Dropping Price!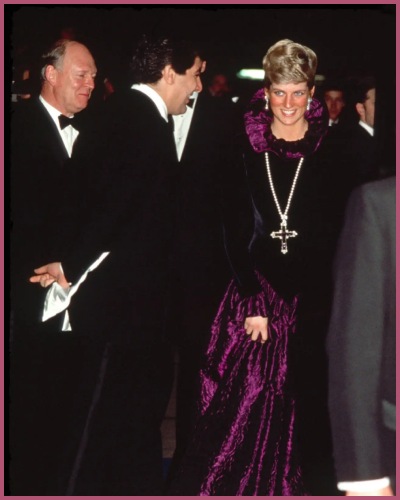 Kim Kardashian has the jewel of the most famous woman of the 20th century.
The reality star acquired one of Princess Diana's iconic diamond cross necklaces in an auction.
The late princess wore the famous necklace to a charity Gala in London in 1987.
---
Kim Kardashian buys Princess Diana's cross necklace for $200K
Kim Kardashian knows it's all about the money.
The Skims founder is trending, not because she has found another man or got another plastic surgery but because she has acquired a piece of history( and it's not a Marilyn Monroe dress).
Kardashian bought the late Princess Diana's iconic amethyst-and-diamond cross necklace in a  Sotheby's auction for over $197, 453.
Sotheby's press release stated that there were four bidders who were fighting for the historical piece in the last five minutes of the auction house's annual Royal & Noble sale. Kardashian won the bid "at more than double its pre-auction estimate."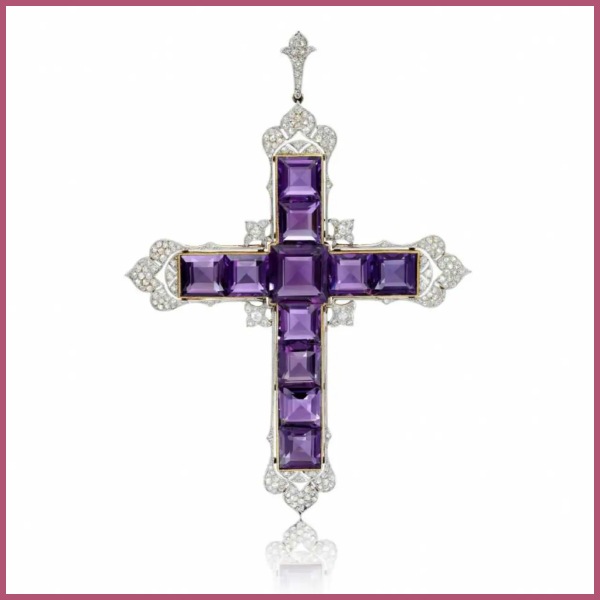 Kristian Spofforth, the head of jewelry at Sotheby's London released a statement, stating,
"We are delighted that this piece has found a new lease of life within the hands of another globally famous name,"
The gem-crusted bauble which was named the Attallah Cross belonged to the late Princess of  Wales which she famously wore at a 1987 charity gala in London.
The Princess paired the beautiful piece of jewelry with a matching black-and-purple velvet Catherine Walker gown. She wore the pendant on her own valuable string of pearls.
The Sotheby's press release stated,
"The cross-shaped pendant — thought to be a one-off private commission by Garrard for one of their regular clients — is a bold and colorful piece set with square-cut amethysts and accented by circular-cut diamonds,"

"The cross has a total diamond weight of approximately 5.25 carats and measures approximately 136 x 95mm."
Also, Read Kim Kardashian Slammed by PETA and Animal Lovers for Keeping her Dogs in Garage!
Social media users slam Kardashian for her obsession will historical fashion
Interestingly, the fleuree-style piece was designed in the 1920s by Garrard the same then-crown jeweler who created Diana's iconic sapphire engagement ring.
Naim Attallah CBE purchased the historical piece in the 80s and lent it to the People's Princess for various events in the time to come. The release stated,
"It is understood that the cross was only ever worn by the princess, and following her death, it was never seen in public again until now."
One of London's biggest Jewelers, Maxwell Stone said,
  "Very few people could carry an unusual piece like this off, but Princess Diana certainly could,"
Kim who loves making fashion statements enjoys adding iconic pieces to her wardrobe. She wore Marilyn Monroe's iconic dress to the 2022 Met Gala which Monroe wore on President Kennedy's birthday.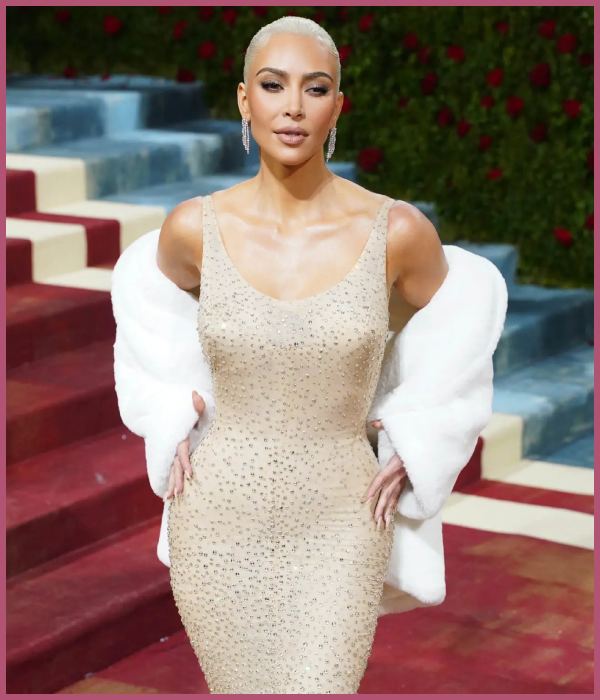 The dress, which is now dubbed the most expensive dress in the world was first worn by Marilyn when she sang the Happy Birthday song during John F. Kennedy's 45th birthday celebration at Madison Square Garden in 1962.
The reality star was hugely criticized for wearing the historical piece and reportedly ruining the dress.
Royal fans were not happy with Kim acquiring the historical necklace. One social media user wrote,
"She's really trying to traumatize the ghosts of iconic women,"
Another one tweeted,
"thinking about kim k's dedication to latching onto the already existing fashion legacies of dead people."
One Royal fan wrote,
"this necklace should've gone to one of Diana's granddaughters,"
Also, Read A Dream Birthday! Kim Kardashian Throws a Hello Kitty-Themed Party for Chicago's 5th Birthday!