Fans Troll Kim Kardashian for Her Two-Hour Long Speech at Harvard Business School!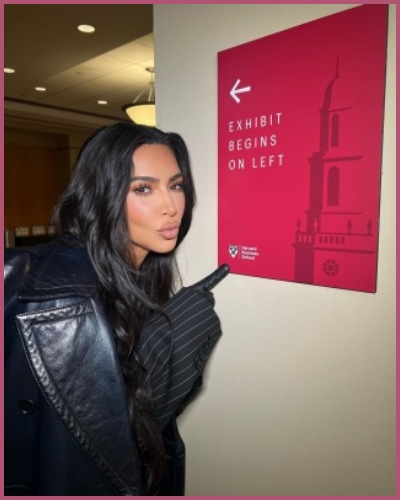 Kim Kardashian was at Harvard  Business School on Friday as a guest lecturer.
The reality star was at the educational institute to give a lecture on the success of her multi-billion-dollar SKIMS.
Social media users thought it was a joke that Kim was invited to speak at the event.
---
Kim Kardashian gives her success speech at the Harvard Business School
Kim Kardashian arrived at the Harvard Business School on Friday to talk about the success story of her shapewear business, SKIMS as a guest lecturer. While she looked over the moon to share her success story, the internet was not happy to see her in that place.
Kardashian along with SKIMS co-founder Jens Grede arrived in Boston to chat with students enrolled in the university in the Moving Beyond Direct to Consumer course where she was followed by a camera crew.
While NBC 10 Boston claimed that there was some audience who gave the reality star an A for her so-called outstanding speech about her brand which is currently worth more than $3.3 billion.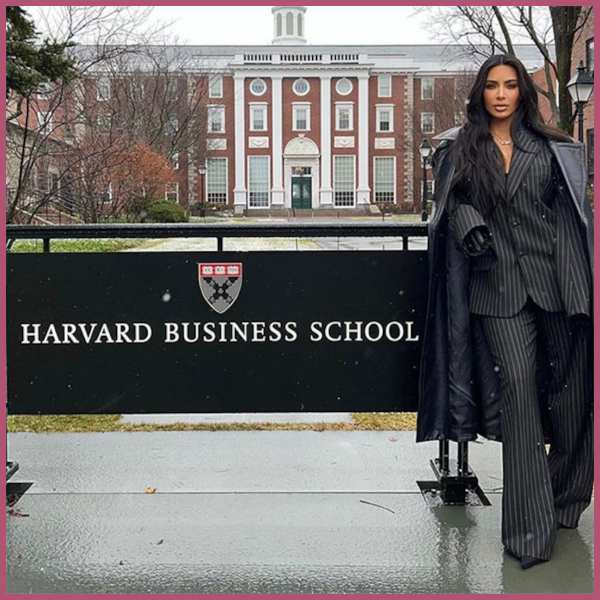 However, there were tons of Twitter users who slammed Kardashian and Harvard itself for inviting the talentless businesswoman in the first place.
One harsh critic trolled the speech and appearance of the celebrity, writing,
"This is hilarious. @KimKardashian can't spell @Harvard,"
Another user added,
"Kim Kardashian was born into wealth,"

"Attempted to use a sex tape to launch an acting or singing career; neither launched. Kim K was wealthy enough to make a scripted reality TV show work because she & her family are shameless. Harvard is just as tacky as the Kardashians now."
Also, Read Keeping Up with Royalty! Kim Kardashian Buys Princess Diana's Amethyst Cross Necklace for a Jaw Dropping Price!
Internet users criticized Harvard along with Kardashian
Fans were not happy with Harvard for letting Kim in as a speaker instead of other great personalities.
One critic wrote,
"The words 'Kardashian' and 'Harvard' should never appear in the same sentence…..ever,"
Another commenter said,
"I'd hate to pay that Harvard tuition $$$$ to only get her as a speaker. Do Better, Harvard."
One person made fun of the reality star's social media persona, writing,
"Lim k on speaking at harvard: 'oh my god, you guys, like i am actually going to speak at harvard, like oh my god, this is such a biggg dealll. (in that whiny voice),'" 
There were many who were curious about what kind of advice the mother of four gave as she is not a college graduate herself.
One internet user joked,
"Schooled them on what? Using the word Literally after every sentence,"
Referring to the advantage of being the daughter of Robert Kardashian and Kris Jenner, one commented,
"And gives advice on what? How to ride the coattails of famous parents?"
Kardashian who is studying to become a lawyer did not attend Harvard Law School. However, she did create Reese Witherspoon's Legally Blonde Harvard admissions video for the 2019 Halloween.
The social media influencer was also present at the Harvard Graduate  School of Design in 2013 where her ex-husband Kanye West gave a speech.
Also, Read A Dream Birthday! Kim Kardashian Throws a Hello Kitty-Themed Party for Chicago's 5th Birthday!