Kim Kardashian Surprises Fans By Attending Arsenal Game In London With Son Saint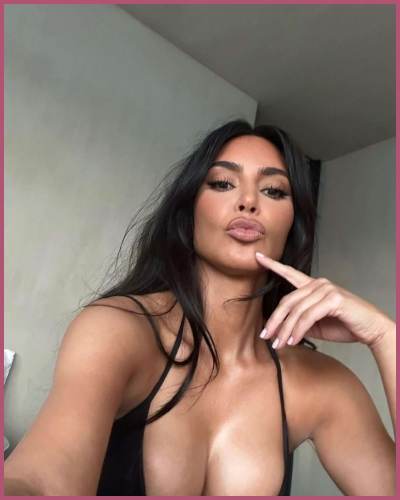 Kim Kardashian attended the UEFA Europa League game between Arsenal and Sporting Lisbon in London on February 16.
The KUWTK star was seen with her son Saint in the game held at the Emirates stadium in which Arsenal crashed out of the competition.
---
Kim Kardashian surprised her fans by attending the game between Arsenal and Sporting Lisbon with her son Saint
Kim Kardashian surprised everyone by attending an Arsenal game at the Emirates Stadium along with her seven-year-old son, Saint.
The popular reality TV personality shared pictures of herself and her son watching Arsenal play against Sporting Lisbon in the Europa League.
Saint is a big fan of Arsenal and was seen wearing an Arsenal jersey at his birthday party in January. During the match, Kardashian posted a picture of the club's merchandise on her Instagram with the caption "send help SOS," but unfortunately, Arsenal lost the game anyway.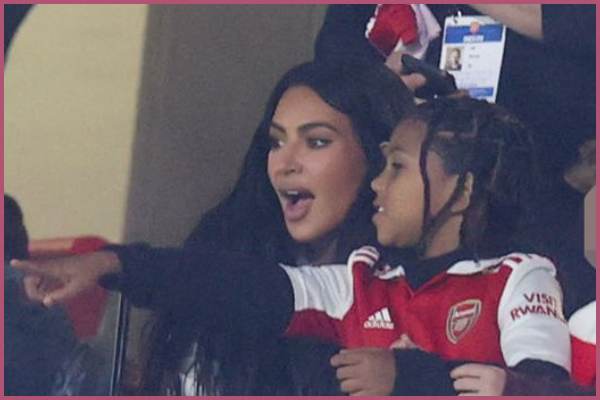 Her appearance at the stadium follows a trend of American A-listers investing in UK football clubs, such as Ryan Reynolds and Rob McElhenney who took control of Wrexham AFC in 2021. A year later, Michael B Jordan became part-owner of AFC Bournemouth.
Also, read: Kim Kardashian Wears Thong Bikini and Belly Chain in Her Latest Instagram Pictures!
Why did Kim Kardashian go to London to watch a football game?
Apparently, Kim Kardashian was not there just because she wanted to watch her son's favorite team in action. It is reportedly part of a mystery documentary being filmed at the Emirates Stadium.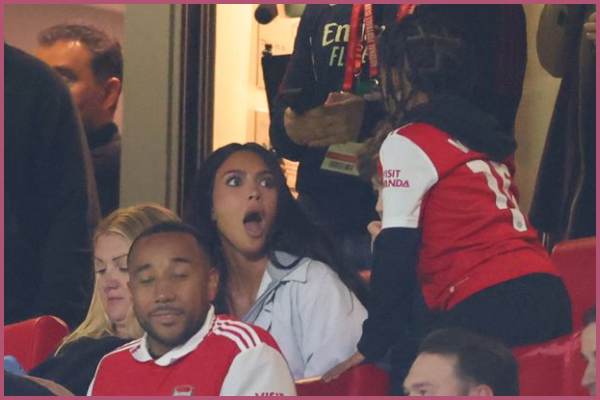 According to The Sun, a mystery documentary is being filmed at the home of the Gunners.
Just before kick-off, Kim teased fans by uploading a picture of the official matchday program along with several Prime Hydration drink bottles. Prime, owned by Youtube stars KSI and Logan Paul is very popular these days and an in-demand brand.
Arsenal lost the game despite being the favorites
Sporting CP won the tie against Arsenal in a penalty shootout, following a 1-1 draw at the Emirates in the second leg of their Europa League round-of-16 tie. With the win, the Portuguese club has secured a place in the quarterfinals.
The aggregate score was level after the 2-2 draw in Lisbon in the first leg. The North London club took the lead with a goal from Granit Xhaka in the first half after he pounced on the rebound from Adan's save of Martinelli's shot.
However, Pedro Goncalves leveled the score with an incredible goal from just past midfield, sending the game into extra time and then a shootout.
Arsenal has more worries than just losing the game and getting knocked out of the Europa League, though. They suffered two injuries in the first half as Takehiro Tomiyasu was replaced by Ben White and William Saliba was replaced by Rob Holding.
Kim, who is famous for her appearances on the popular reality TV show, 'Keeping Up With the Kardashians' surprised a lot of fans after attending the game.
The Gunners fans couldn't believe it when they saw the reality TV star was seen supporting their team with their son, Saint.
Fans took to social media to demonstrate their surprise. One fan said:
"How did saint become an arsenal fan?"
A second tweeted:
"Why is Kim Kardashian at the arsenal game😭."
However, after Arsenal lost key players and lost the game, fans started believing Kim's presence caused it.
One fan tweeted:
"Saliba injured. The Kardashian's curse strikes again 🤬."
A second fan said:
"Saliba and Tomiyasu cooked???? Nahhh this Kardashian curse working overtime. God help us."
One fan joked:
"You obviously can't have them both: Kim Kardashian and a win."
You may also like to read: Kim Kardashian is Ready to Date Again and Wants Someone Who has No Hollywood Connection!