Kim Kardashian's daughter North West is a child fashion icon! See her new 'fake' nose ring!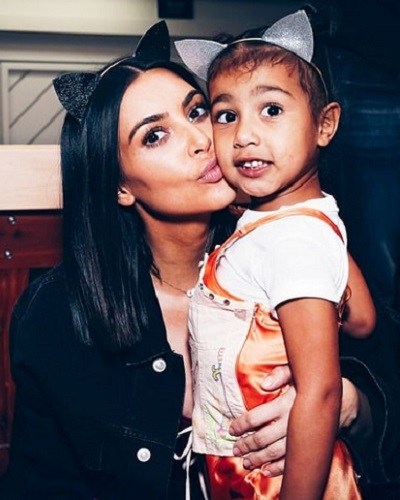 Kim Kardashian is a social media influencer and starts a lot of new things in fashion and attire. She also loves to dress her kids, especially the eldest daughter North West.
It appears that North West is a model in the making! Recently, North West, 6 was seen in a picture with what appears to be a nose ring. But it did not go well with the fans of Kim Kardashian.
North West and her nose ring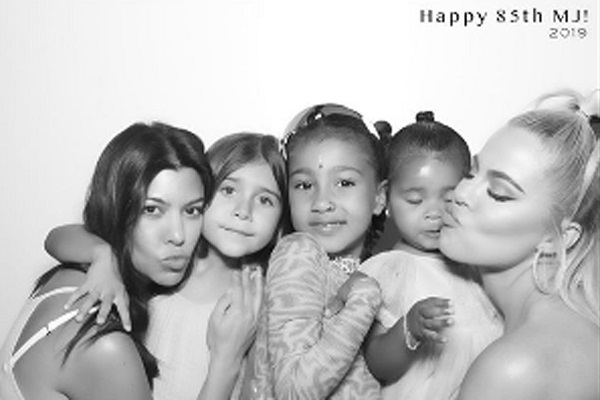 The occasion was the 85th birthday of Kim Kardashian's grandmother Mary Jo Campbell or MJ in short. On 22 July 2019, Kris Jenner, 63 uploaded pictures of the family on her social media. They were an adorable lot of snaps in black and white.
In one picture, Kourtney Kardashian, 40, and Khloe Kardashian, 35, were photographed with Penelope Disick, 7 (Kourtney's daughter with Scott Disick), True Thompson, 1 (Khloe Kardashian's daughter with Tristan Thompson), and of course, North West, 6 (the daughter of Kim and Kanye West). In the picture, North was wearing what appeared to be a nose ring.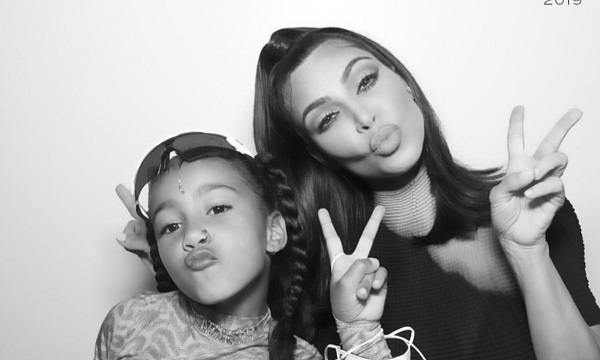 Kris proudly captioned these photos for her 28.2 million fans:
"My squad celebrating MJ's birthday! #love #family#rideordie ❤️,"
North loves to style up. At the last annual Kardashian-Jenner Christmas Eve party, North had worn red lipstick. She was enjoying the feel of it. Kim had captioned the picture of North with lipstick posted on her Instagram:
"Merry Christmas"
North has taken a model pose and is standing in between her mom Kim, baby Chicago, and dad Kanye West.
Kim Kardashian and her clarification
Kim Kardashian, 38 sensed that people might be after her after seeing North's nose ring. Hence, Kim decided to put to rest people's concerns about her daughter's nosepiece. She put up the same picture of North wearing the nose ring with her aunts and cousins and wrote on her Instagram story:
"Fake nose ring alert!!!"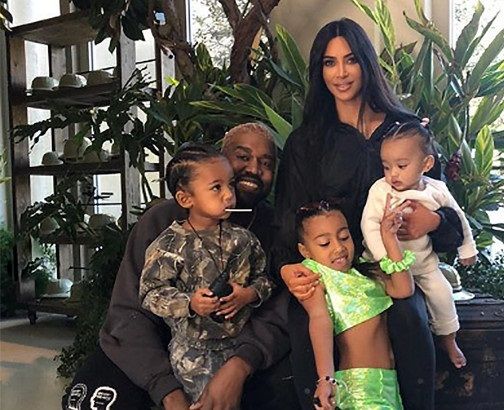 She also put two more fun pictures of herself with her daughter North. Kim loves to pose with her daughter and does it often. She also posted a snap of the latest addition to their family, son Psalm. She and her husband welcomed this child in May 2019 via surrogacy. The couple also has two more children, Saint, 3, and Chicago, 1.
North West and her baby steps towards modeling
Like mother, like daughter. North is following the footsteps of mom Kim. She poses in various styles on her mom's social media pages. Last year in September, she had walked the ramp. And this February, North was on the cover of a reputed magazine solo. She was on the front and inside pages of WWD Beauty Inc. The magazine had put in some really sweet words for the eldest child of Kim and Kanye.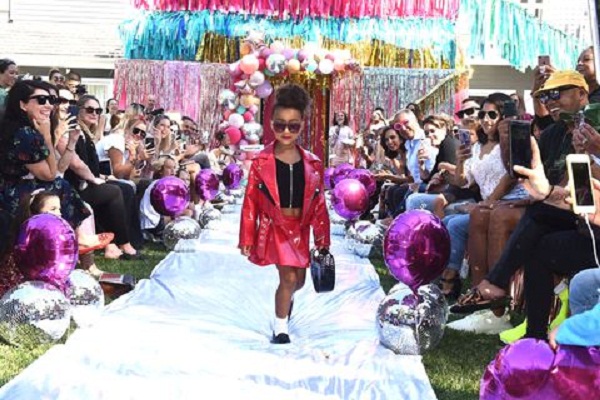 The publication had said:
"North is at the forefront of a generation that is highly connected, engaged with fashion and beauty and individualistic in style."
It continued:
"Called Alpha, signifying a new beginning, this age group is unlike any the world has ever seen,"
North was in various colorful outfits and had used kid-friendly props like parasols, toys, and even bubbles. The proud mom had gushed:
"My most stylish and beautiful baby girl North shot her 1st cover for @wwd !!!! She loves fashion & beauty and has so much fun doing this! * I toned down the color of the cover just to blend in with my IG feed so don't repost this front cover but swipe to see the original and more pics from the shoot! Hair- @chrisappleton1 Eyeliner- @maryphillips Styling- @kimkardashian ????????‍♀️ ???? @jucophoto"
Source: People, Hollywood life