Kim Kardashian's close friend and makeup artist, Mario Dedivanovic comes out as gay!
The close friend and makeup artist of Kim Kardashian, 39, Mario Dedivanovic cane out as gay. He declared his sexuality during the acceptance speech that he gave when he received the Artist Achievement Award at the American Influencer Awards function.
Mario Dedivanovic cones out as gay
Mario Dedivanovic, 37 is a longterm makeup artist of Kim Kardashian. He has, been working with her for the past eleven years. Kim presented him with the Artist Achievement Award during the American Influencer Awards function recently which was, held at Dolby Theater in Hollywood in California. Mario got emotional and during his acceptance speech for the award he came out as gay publicly.
He revealed:
'A couple of days ago, on my mother's 73rd birthday, I walked home after a day of stressful meetings at work and she was there doing my laundry and I broke down to her crying,' 
Mario continued:
'I told her finally that I had spent my entire life and childhood suppressing my thoughts, suppressing my dreams, my feelings, my creativity and trying to be invisible so that no one would know how I'm feeling inside,' 
Mario Dedivanovic and more of his speech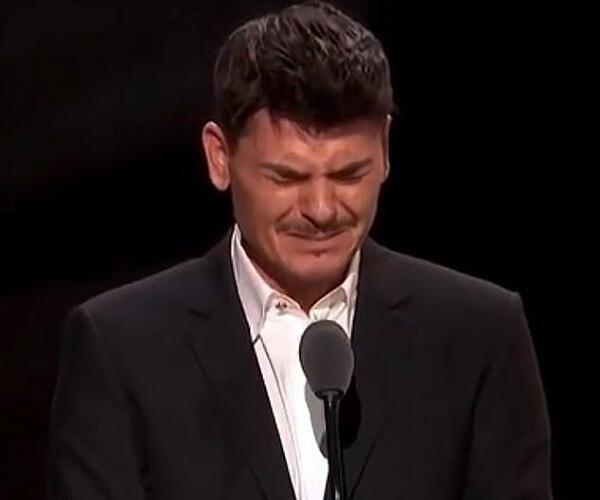 The makeup artist burst out crying. He further disclosed:
'I knew that I was born different. I was traumatized to be me. And I had been living in fear my entire life. I had been ashamed. She said, "Mario, from this day forward you are never again to live in shame or fear."' 
Mario Dedivanovic and his life and family
Mario has Albanian ethnicity. He stated that it was his family background which prevented him from coming out honestly earlier. He decided to leave home in order to pursue his passion of becoming a makeup artist. And he was successful in it.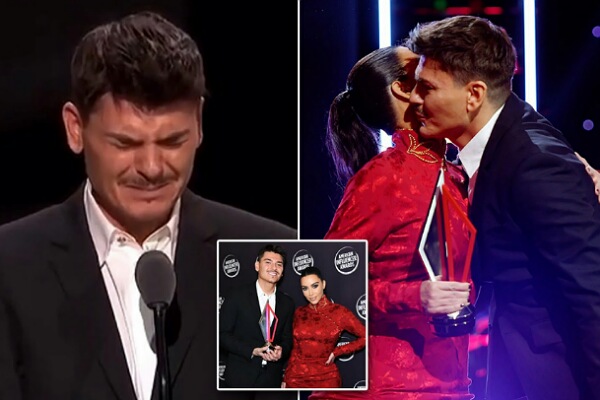 Mario further asked people who were gay to come out fearlessly and also implored others to accept them. He said:
'Little boys and girls around the world are growing up with pain and fear like I did, thinking of killing themselves every single day like I did,' Mario said through tears. 'Because they are different and they are scared to be themselves, because their culture or their family judged them.'
He concluded:
'I stand here for the first time in my life a proud 37-year-old gay man…I finally feel that bright light that I've been dreaming of my whole life is pouring from my soul around my body and it's mine. And I can now live the life that I deserve and right now I feel true happiness.'
Kim walked over to Mario and hugged him as he began crying. His mother was also waiting backstage to congratulate him for coming out.
Short bio on Mario Dedivanovic
Mario Dedivanovic is an American- Albanian make-up artist.
He is recognized as the ambassador for Anastasia Beverly Hills and has designed his own training program The Master Class.
Mario is working on launching his own Makeup line. More bio…
Source: Daily Mail UK