Kim Taehyung, BTS's V Becomes The Fastest Person To Garner 40 M Instagram Followers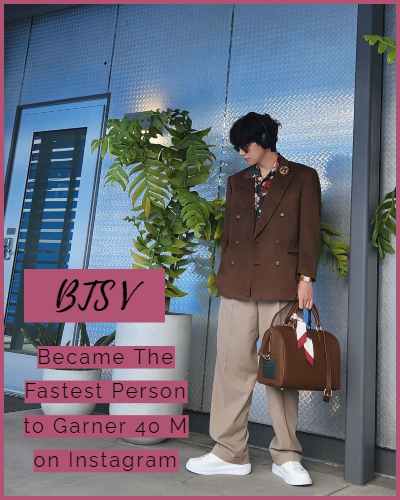 Kim Taehyung, Kpop singer aka BTS's V garnered 40 M Instagram followers.
His personal Instagram account (@thv) has reached a milestone in just 135 days.
The South Korean singer and songwriter is the fastest person in Instagram's history to achieve this.
---
Kim Taehyung has made it possible!! 40 M in 135 days and more to go.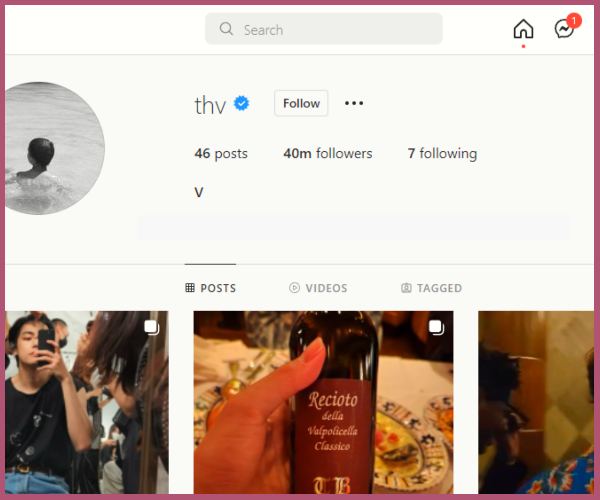 Kim Taehyung, BTS V Fastest 40 M on Instagram
Yes, just in 135 days he reached his 40 M followers on Instagram and became the quickest to have done so. This shows his fandom bases and the amount of love he receives from his viewers.
Congratulations, to the talented and most loved BTS singer V on reaching his first 40 M followers. It's definitely a matter of celebration.
V Charts, an account with 182k followers on Twitter announced it,
Taehyung's Instagram account has surpassed 40,000,000 followers making him the fastest person in the platform's history to achieve this.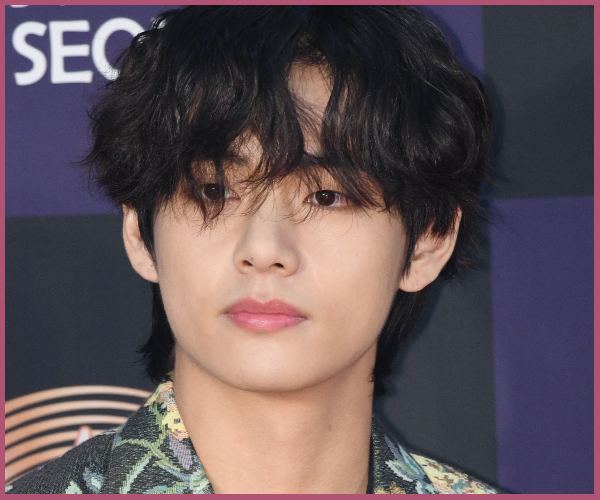 Subsequently, TheV holds other records as well, which include
#1 Most Followed Korean Male Celebrity #1 Most Followed Male Kpop Idol #1 Most Followed Korean Male Actor #5 Most Followed Asian Male Actor
Kim Taehyung Previous Records
After opening an Instagram account on Dec 6, 2021, V break the record for the fastest time to reach 1 million followers on Instagram in just 43 minutes.
Within the 4 hours and 52 minutes, he has garnered 10 M followers and 20 M followers also an easy catch for him.
Kim Taehyung's short bio
Kim Taehyung is a member of the South Korean boy music band BTS since June 13, 2013. V has had received the fifth-class Hwagwan Order of Cultural Merit medal from Prime Minister on October 24, 2018, and is the youngest of all.
Likewise, his singles Stigma ranked no 1 on US World Chart, while Intro: Singularity and Inner Child have also reached the same level of ranking. Also, Read more …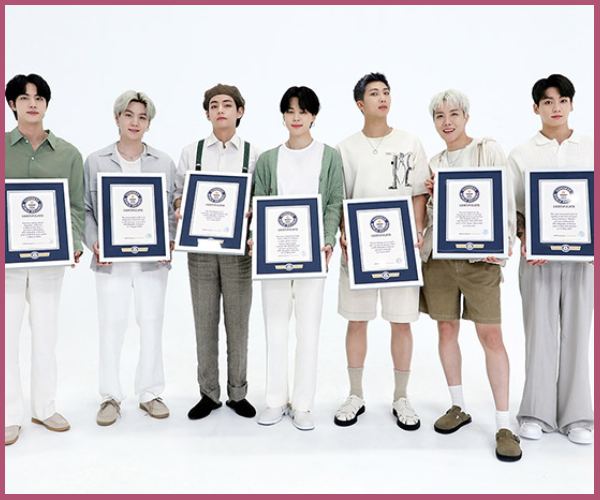 Also, Read BTS's V gets 'flirty' with Olivia Rodrigo at the Grammy Awards 2022.
Record Set By BTS
BTS single Butter has set a record surpassing 5 previous world records after its release on 21 May 2021. It has received 108.2 M YouTube views and 11.042 M after its Spotify streaming within 24 hours of release over the platforms.
According to Guinness World Record, The whole team has broken and set 23 world records as a whole and induced in the 2022 Hall of Fame.
Who does Kim Teahyung, The V follows on Instagram?
Definitely, people will be eager to know the one with 40 M followers on Instagram follows back.
Not any surprise, he follows his band and band members Id, Jin, Suga, J-Hope, RM, Jimin, BTS, and Jungkook making it a following of 7 in total as of April 20, 2022.
Also, Read Maci Currin, 17 from Texas has the longest legs (female) in the world-Guinness World Records!