Kim Zolciak slams the negative comments she received for her artificially bloated lips!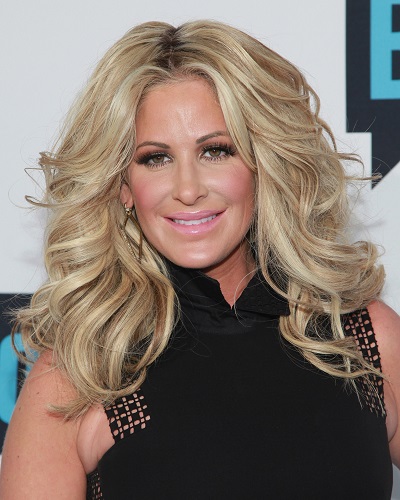 American TV personality Kim Zolciak of Real Housewives of Atlanta fame has pumped up her lips with fillers and her fans do not like it! She received a lot of backlash for it on social media! A sneak peek into the whole incident!
Kim Zolciak reveals her plumped-up lips on Instagram
Kim Zolciak uploaded several pictures of herself with her daughter. She was trying to be a good and sweet mother sharing her worries about her daughter Kaia who will be starting school this term. Similarly, she said that Kaia, 4 was beginning her school and Kim could not believe that she would be in pre-K now. She had thought that her fans would be updated and be with her on her concern for her daughter.
Read here 8 celebrities who have undergone lip enhancing cosmetic surgery procedure!
What did her fans comment on her fake lips?
Her fans were quick to notice the artificial lips of the mother and slammed her for them. Similarly, one of her fans wrote:
"Yeah, less is more for you girlfriend. You do not look good like this,"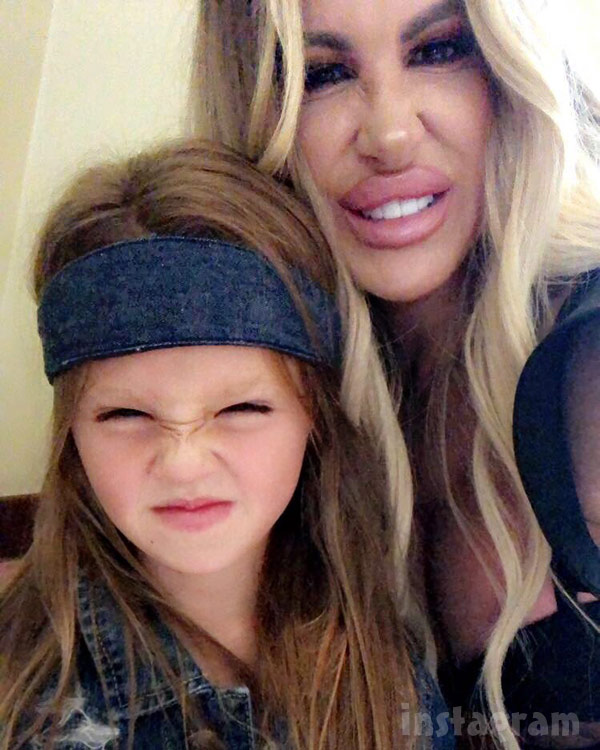 Another fan posted:
"Kim stop the lip injections pls"
A third commented:
"ease up with the filler dude."
Read here Britain's celebrity cosmetic doctor Dr. Tijion Esho steps in to help a woman with a botched lip enhancing procedure!
Worst still was the comment of a fan who compared her to Lisa Rinna from Real Housewives of Beverly Hills show and told her that she looked worse than her. Lisa Rinna has been criticized over the years for her oversized artificial filler-filled lips.
Kim Zolciak and her response to the negative comments
Kim Zolciak read the negative comments she received on her Instagram about her 'augmented lips' but she was not going to be discouraged by them. Likewise, she said that she loves them and would not allow the haters to get in the way of her happiness. She admitted that the prominent pout was due to lip injections which she has no plans to quit anytime in the near future. Likewise, she wrote:
"I love them."
There were very few who praised her for the bloated lips.
Kim Zolciak's previous admittance of her plastic surgery
Viewers and fans had been speculating for quite some time now that Kim is going under the knife to better her looks. It was in 2016 that Kim decided to own up on all her plastic surgeries. She put the record straight on what in her was real and what was fake. Similarly, she had told ET at that time she has done some plastic surgeries on her body did not have time to do all that her viewers accuse her of.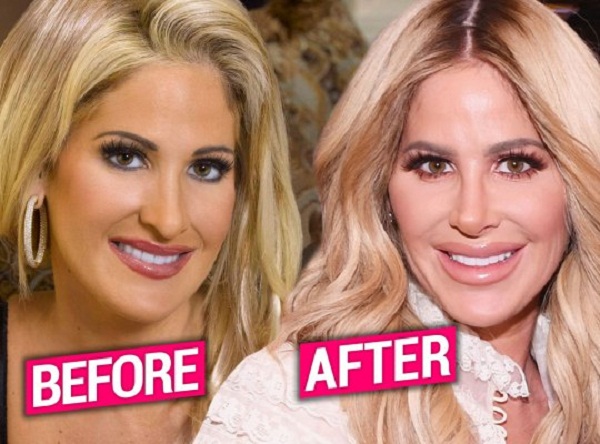 Kim had narrated all the parts of her body which she has put under the knife. She said:
"Ok, we'll go from the top. We all know that I wear a wig, although I have amazing hair. But it's a lot easier to just have a wig curled over here and then put on my head. I hate doing my makeup, like sitting there for an hour and another hour for my hair? No, I'm not doing it. So yes, this is not real."
She continued:
"I've done my lips. I've been getting botox since I was young, for migraines initially and now it's the obvious reasons. I've had my boobs done. I fixed my hernia and had a tummy tuck at the same time, you know, it's one in the same."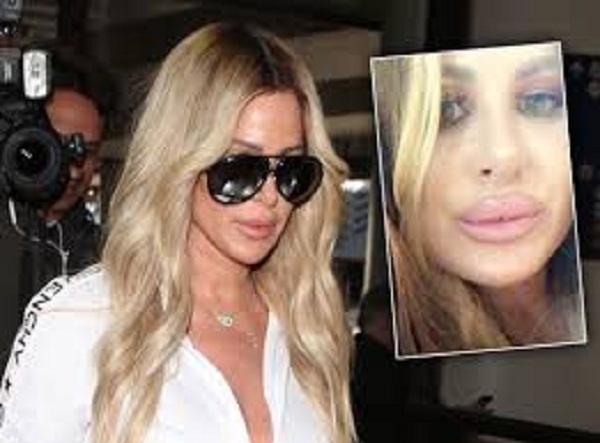 She also has done the skin tightening treatment called Ulthera. In season 3, she had invited all her co-stars to watch her sitting under the fat-melting laser munching on her pizza, chicken fingers, and soda.
She said that she has not done a nose job.
Short Bio on Kim Zolciak
Kim Zolciak is an American television personality and singer. She is a famous reality show star who became popular for appearing as one of the original housewives on the reality television series The Real Housewives of Atlanta. She is also known for her own spin-off show entitled Don't Be Tardy for the Wedding. More Bio…
Source: people, theblast