Find Kimberly Anne Scott is ex-wife of the famous rapper and actor. Kimberley Anne Scott is not having an affair with anyone presently
More about the relationship

Kimberley Anne Scott's early childhood was troubled. She ran away from her home and parents with her twin sister, Dawn, and commenced residing with her school sweetheart Eminem's family.

Kimberly and Eminem got romantically involved with each other. Eminem took up work at Gilbert's Lodge and Kimberly started staying with him. Kimberly gave birth to her daughters, Alaina Marie Mathers in 1993, and Hailie Jade in 1995.

The extra responsibilities soon soured their relationship and Kimberly moved out of the house with Hailie. Eminem was grief-stricken and the sorrow of his being kept away from his little one was mirrored in his song lyrics.

Kimberly and Eminem decided to get married for the sake of their daughter. The knot was tied in 1999. But soon there were marital problems and they divorced in 2001. Hailie's care was jointly given to both parents.

In 2000, Kimberly was caught by Eminem kissing the bouncer of a nightclub, John Guerrera. After the divorce, Kimberly got involved with a man named Eric Hartter and had a daughter called Whitney from him (2002). Eric Hartter is an absconded criminal.

Hence, Eminem took responsibility for this child when Kimberly reconciled with him. Kimberly remarried Eminem on 14th January 2006. But by February 2006, Eminem had again left her and they sought divorce for the second time which was finalized in December 2006.

Kimberly was very close to her twin sister, Dawn. Both sisters had fallen prey to drugs and though Kimberly managed to keep herself afloat, Dawn was ruined by this addiction and died in January 2016.

Dawn's daughter Alaine was adopted by Eminem. Kimberly was quite depressed after her twin sister's death. Though Kimberly could not become a perfect wife, she had tried to be a perfect mother to Hailie and is at the side of her daughter during her major academic and life events.

It is said that Kimberly also has a son named Parker Scott. But the name of the father is not known.
Photos of Kimberley Anne Scott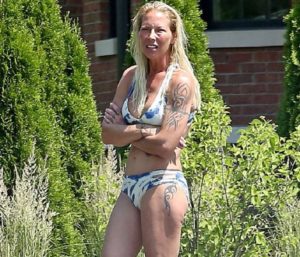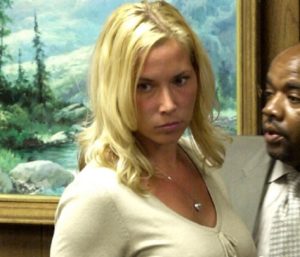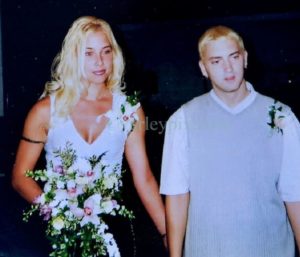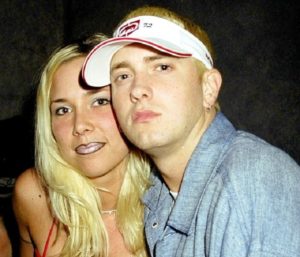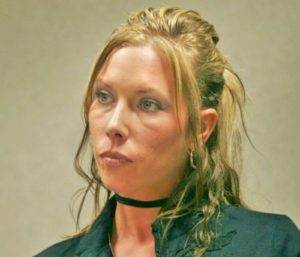 ---