Kimberly Guilfoyle's relationship with Donald Trump Jr. getting serious? She transformed her $3.4 million Manhattan apartment!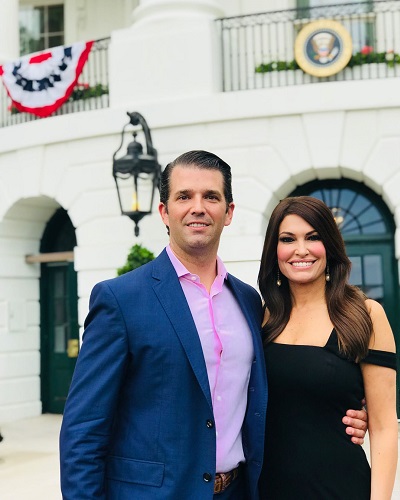 Kimberly Guilfoyle new boyfriend is no other than Donald Trump Jr., eldest son of Donald Trump With their high profile dates to a luxurious vacation, things seem to be getting quite serious between the two lovebirds.
Kimberly even re-did her $3.4 million Manhattan apartment so that she and Trump Jr. can have sleepovers! Read on to know their relationship in detail and changes with the apartment!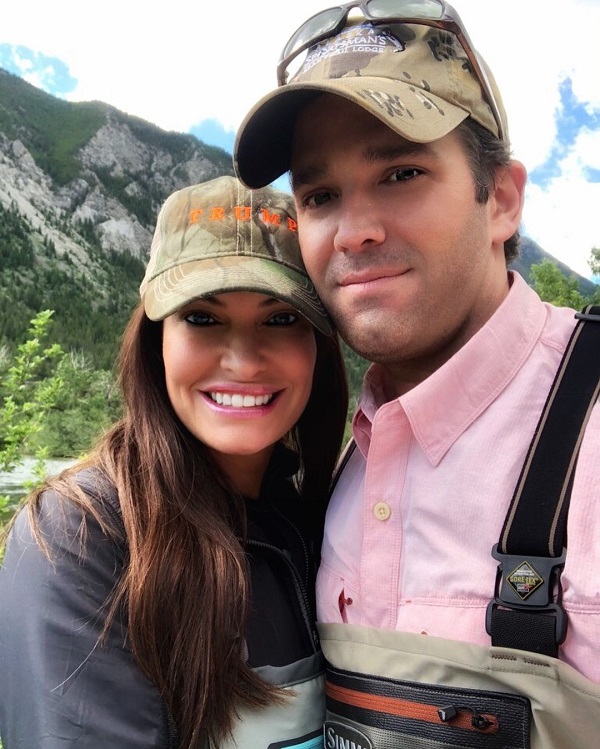 Kimberly Guilfoyle and Donald Trump Jr. relationship
The former Fox News host, 50 has been in a relationship with Trump Jr.,41 for a few months now. They had known each other for quite some time now. But their romance only started a few months back.
Viewers realized that they were actually dating when they were canoodling in New York City and Washington. They even were spotted heading to Trump Sr.'s hotel in DC on May 30. After the news came out, they did not bother to hide their affair.
Soon there were pictures of them together on hunting trips, shooting ranges, concerts on Instagram.
Also read: The recoupling! Donald Trump Jr. and Fox News host Kimberly Guilfoyle are dating!
While speaking to Vanity Fair Trump Jr. said:
"Just as everyone else thanks their significant others, I got to thank Kimberly for coming out here. We're going to take her fishing tomorrow, then shooting. This is a miniature test to see if she really likes it, or if she's going to pretend to like it, but either way we're going to have a good time — or at least I will."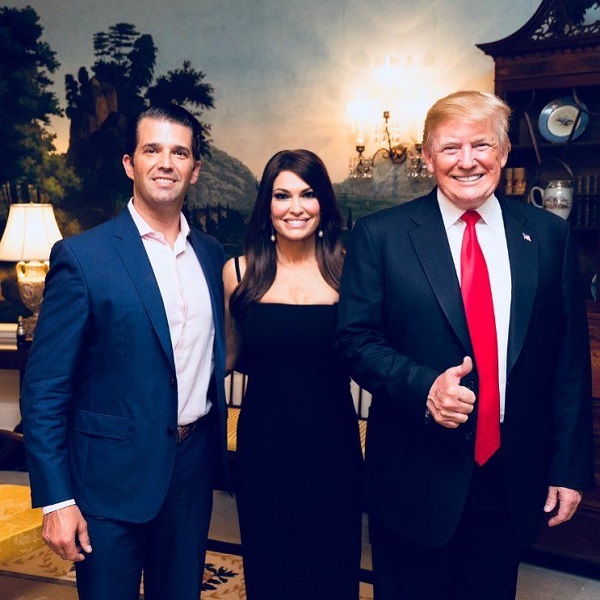 Reaction from Venessa Trump
Ttump Jr. is still in processes of Divorce form Vanessa Trump, the mother of his 5 children. So how did she take the new romance news? There are reports that she was a bit upset as they had filed for divorce just 2 months earlier. But she soon was there to give blessings to the new couple.
Venessa shared on social media:
"The lengths people will go to attack a woman simply because she's dating Don. We've been separated for over 9 months and respect each other's decisions & privacy. We'll focus on raising our great kids. Would be nice if the press did the same rather than obsess over our pvt lives!"
Also read: Wayne Brady and Rozonda 'Chilli' Thomas are in a relationship! Also, see their past affairs and marriage. Chilli's ex-boyfriend Usher
The rumors
There are rumors circulating that the two are actually engaged! Kimberly was seen sporting a diamond ring on her Instagram page captioned, "a winning team!".
So are they actually engaged to be married? A source says otherwise.
 "Don and Kimberly are not engaged. She is simply wearing a cocktail ring and it was actually on her middle finger."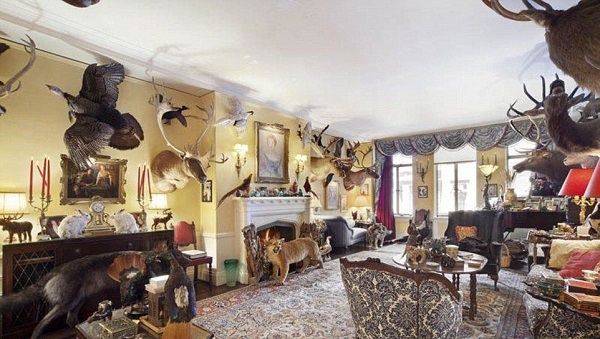 $3.4million Manhattan apartment
Kimberly has revealed the insides of her Manhattan pad which was hosted by Metropolitan magazine. She had bought the apartment in 2015 for $3.4 million from journalist Gregory Speck. And the recent pictures show that it is now very different from how it was some time ago.
The apartment had two bed, two baths and was covered with animals including dozens of deer, moose, mountain lions, etc from ceiling to the floor.
She had taken down all the taxidermy animals, donated the taxidermal collection to the Virginia Museum of Natural History and changed it to suit her with including a silver velvet couch, grey curtains, blue and silver ottomans. Now she has established the apartment with natural light from a number of windows, making it look like a luxurious suite.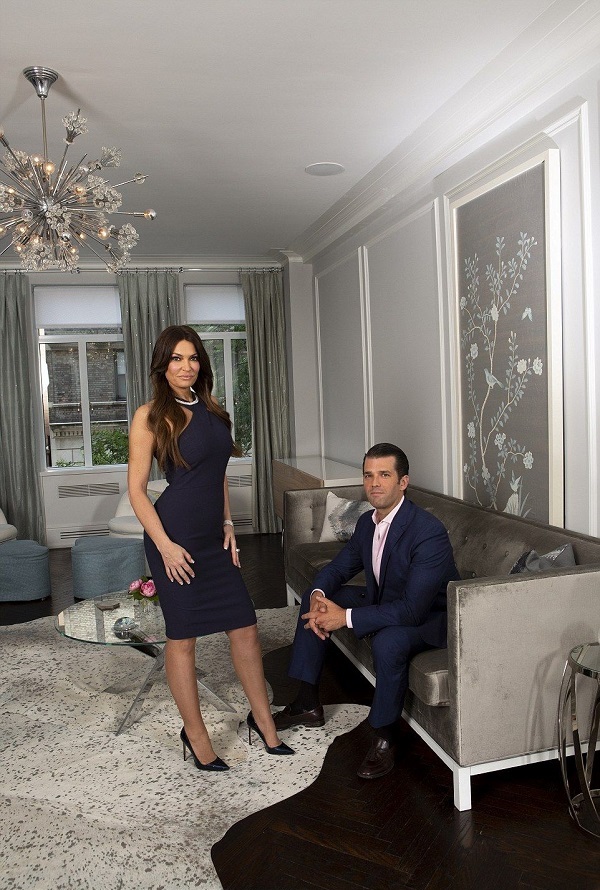 Kimberly Guilfoyle bio
Kimberly Guilfoyle was born as Kimberly Ann Guilfoyle on March 9, 1969, in San Francisco, California, USA. Her mother was Puerto Rican and her father was Irish-American. Sadly when Kimberly was 10, her mother died due to leukemia. So she and her brother were raised by a single father.
For her education, Kimberly had to work hard to put herself through college and law school. She also did various odd jobs such as lingerie model, assistant district attorney. Full bio? Click here…
Also read: Julie Hampton birth, family, education, career, boyfriend, husband, child, social media, body measurement, salary, and net worth
Short bio on Kimberly Ann Guilfoyle
Kimberly Ann Guilfoyle is a glamorous TV personality mostly famous as the co-host for 'The Five' and 'Outnumbered' on the Fox News Channel. She is also a part of the most-watched cable news program of 2015 'The O'Reilly Factor'.
Kimberly has been part of other criminal stories shows as a guest host. She was the first lady of San Francisco for the period of two years. More bio…
Reference: (hollywoodlife, thewrap, businessinsider, dailymail, imdb)