Kimberly Stewart shares her daughter Delilah's first day of school as she cheers on! Know about the mother-daughter and the baby's father!
Like all parents, Kimberly Stewart loves and completely adores her daughter, Delilah who is just 7 years old.
They are quite inseparable and the duo just loves to post pictures of their little and world adventures online for the fans to see. Now her little baby has grown up into a little girl and is ready to venture her school life on her own! Yes, mother Kimberly just said her bid of "bye-bye" to her daughter as she heads off to school.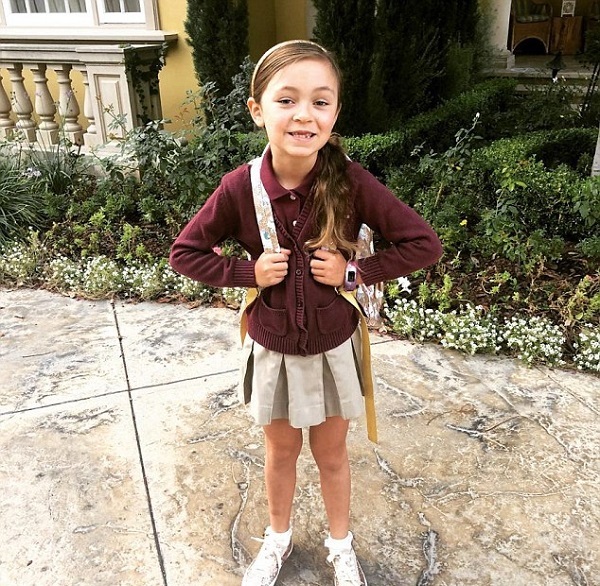 Recently, Kimberly posted a picture of her daughter carrying a bag pack all clenched up. Delilah wore a maroon sweater and a maroon t-shirt and a light grey skirt to school.
Delilah's perfectly placed hairband and lovely ponytail tell how much her mom has put time and a little bit of effort to make her daughter look perfect for her first day!
Also read: How is Kimberly Stewart Co-Parenting Her Baby Daughter With Ex-Boyfriend Benicio Toro?
Kimberly, 40, posted the picture with the caption:
'First day of first grade. Go get'em baby.'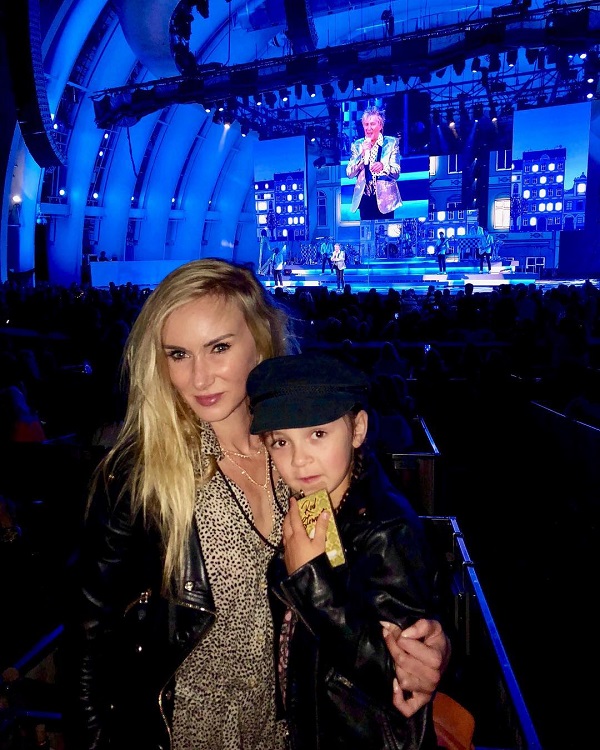 When Delilah was born
Kimberly and Benicio del Toro had a brief relationship and were not committed to one another. They welcomed Delilah in 2011. Although they are no longer together, the former couple is very much dedicated and devoted to raising their little girl right.
Delilah emotionally shared her moment when she gave birth to Delilah.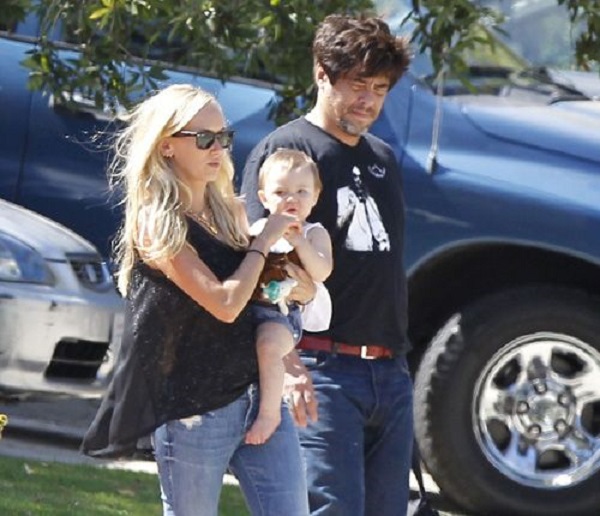 She told the Hello! magazine that Benicio was right there at her bedside while she gave birth.
'The whole family, including Benicio, was at the hospital and my mom and Benicio were in the delivery room with me.

'Benicio's very involved; he and Delilah have a very special bond.'
She had added:
'She definitely looks like her dad, but she has my legs and eye colour.'
Also read: An overview of five American rappers who made the most baby mamas!
Kimberly Stewart bio
Kimberly Stewart was born on August 20, 1979, in Holmby Hills, Los Angeles, California. Her birth name is Alana Kimberly Stewart. Her father is Rod Stewart, a singer and mother is Alana Stewart, an actress, and model. She is actually Rob's second child (he has a total of 8 children) and Alana's second child (she has a total of 3 children).
She received her education from Buckley school which is located in Sherman Oaks, California. By profession, Kimberly is a socialite, reality TV star, model, and fashion designer.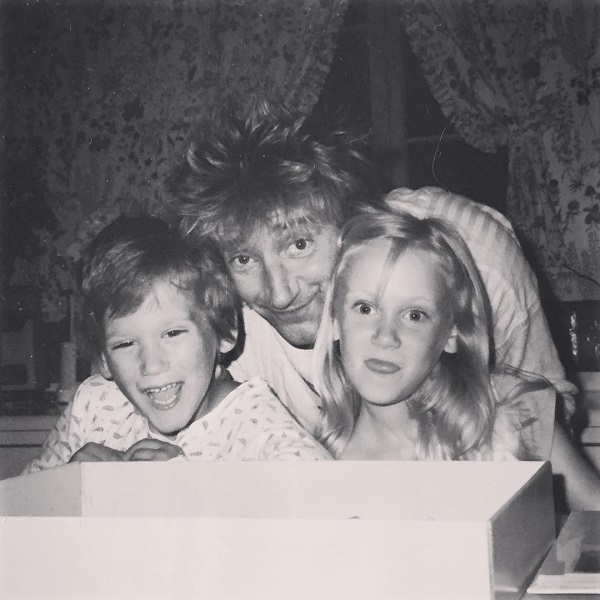 Kimberly was engaged to Talan Torriero in 2005. The couple had known each other for just a few weeks. But they called off the engagement two weeks after the announcement. Talan was 19 and Kimberly was 26 at that time.
She has a daughter with Benicio del Toro named Delilah. Delilah was born on April 11, 2011. Kimberly and Benicio were never a couple. But in raising Delilah, both are equally involved. Full bio…
Also read: Teen Mom star Amber Portwood has a new baby boy. Click to see the motherly love!
Reference: (dailymail, wikipedia)