Kimberly Woolen; Wife Of Glen Campbell! Here Are Details About Her Relationship With Her Husband, And Her Children
Kimberly Woolen is the wife of the late legendary singer Glen Campbell. Glen died at the age of 81 in Nashville on Tuesday morning. He had a long battle with  Alzheimer's Disease.
Behind him, he had a beautiful wife and eight children. In November, Kimberly is about to speak about the challenges faced by people living with the disease and their families at The Alzheimer's Alliance of Smith County luncheon in Tyler, Texas.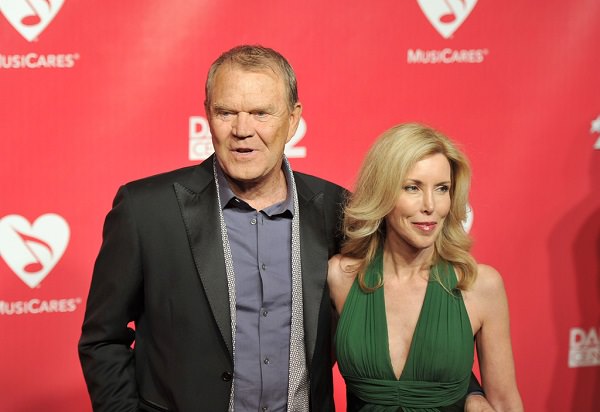 Relationship of Glen Campbell and Kim Woolen 
Glen and Kim met on the blind date for the first time. And Glen's banjo player Carl Jackson played the role of the matchmaker at that point. He was also dating a friend of Woolen at the time. They had their first date at the Waldorf-Astoria with Campbell's parents.
Glen recalled her memories:
 "I didn't take it seriously. I thought it was just a date. But as soon as I met him, I knew there was something special about him."
Moreover, Glen added:
"I liked her immediately. It was one of those things where you meet somebody and you just can't get them out of your mind. So I called and said, 'Let's go out.' "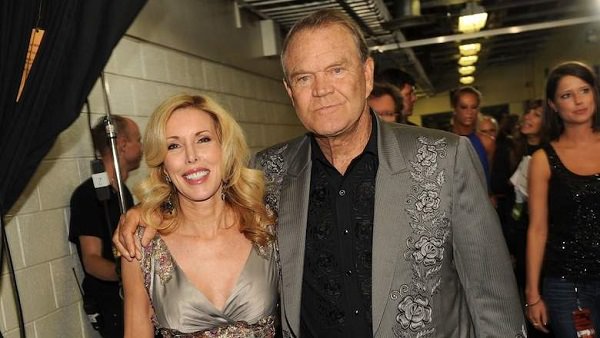 You may like to read:
Four times married! Most talked about gossip in a relationship! Glen Campbell surely had a dramatic life
Kim while she was a dancer
During the time, Kim was featured as a dancer at two Radio City Music Hall shows. Moreover, she had also appeared in a Jones Beach production of The Music Man. Recalling the past memories when she first met Glen, she admitted that she was not familiar with the songs of him.
Moreover, she explained:
"I had never followed his music,"
The couple started dating in 1981 and tied the knot in October of the same year. They held their wedding ceremony at North Phoenix Baptist Church in Arizona. Not only on his career, but he also has gained fame by being a ladies man.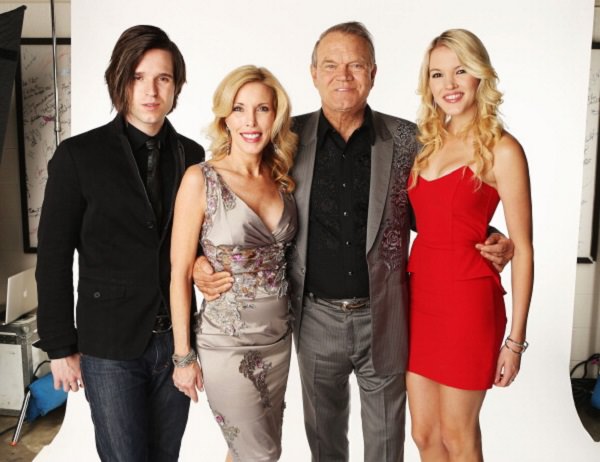 Woolen and Campbell has three children together. Their first child Cal Campbell was born in 1983, second child Shannon Campbell in 1985, and the third child Ashley Campbell in n 1986. He also has other children from his previous relationships. Each of them has followed their father's musical footsteps.
Kim lost her husband on August 8, 2017, due to the Alzheimer's. As she was the fourth wife of Glen. Before her, he shared a marital relationship with Diane Kirk, Billie Jean Nunley, Sarah Barg. He also has five children from his previous relationships.
In 2008, Kim joined a Baptist church in Phoenix alongside her husband. They also confirmed that they have been adherents of Messianic Judaism for more than two decades.
Short Bio on Kim Woolen
Kimberly Woolen is a dancer by her profession. She is best known as the wife of famous country singer and musician Glen Campbell. Though she comes under a tag of a great dancer she is marked with his husband in the public and media. People also know her for her unusual point in her marriage that she is twenty-three years younger than Glen. However, their relationship is only which could convey so much longer till the date. More bio…