Kimkanye Vs Chrissyjohn! Would You Rather Choose A Politically Correct Wife Or Brutally Honest One?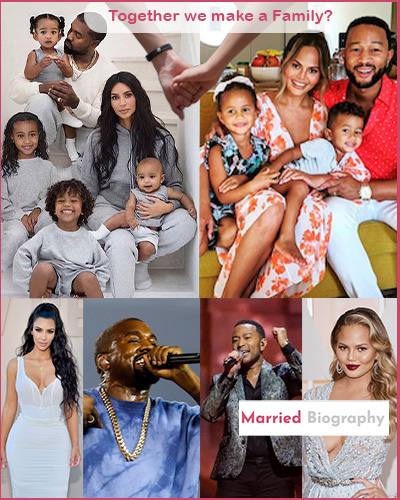 Kim Kardashian-Kanye West and Chrissy Teigen-John Legend are some of the most popular couples in the Hollywood industry.Both of them are recognized all over the globe. However, their unique personality makes them different from each other. Here are some of the differences between these famous couples.
Kimkanye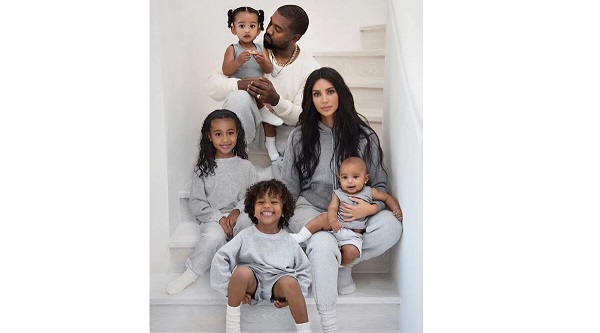 In early 2012, Kim started seeing the American rapper Kanye West. After a while, the couple announced they are expecting their first baby together. Kim and Kanye welcomed their first daughter North West on June 15, 2013. After two years of giving birth to their baby girl, the couple tied the knot on May 24, 2014.
They together have four children, North West, Saint West, Chicago West, and Psalm. The couple had their two children Chicago and Psalm through surrogacy. The news of Kim and Kanye's divorce was taking a peak in late 2020, however, the couple is still together.
Chrissyjohn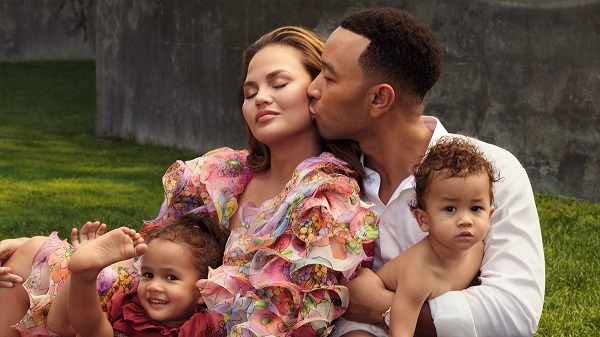 The American singer John Legend met Chrissy Teigen on the set of his 2007 music video for "Stereo". After dating for a few years the couple had a lavish wedding ceremony in Como, Italy. Moreover, the singer also dedicated all the song of "All of me" to her. They have a daughter Luna Simone Stephenson and a son Miles Theodore Stephens together.
The couple resides together with their two kids and pets in Los Angeles. In 2020, they went through a very rough time after Chrissy went through a miscarriage in her third pregnancy.
Kim K and Chrissy Teigen
Kim Kardashian is a reality TV personality, socialite, actress, businesswoman, and model. She started her career with her family reality show Keeping Up with the Kardashian. Kardashian is a successful entrepreneur with her tremendously big clothing lines and smartphone apps and make-up lines. Moreover, she launched her own perfume line Sears fashion collection with her sisters Kourtney and Khloe.
Chrissy Teigen started her career in 2006 as a model. Moreover, she also became an IGN Babe in 2004 and a substitute model on Deal or No Deal for 2006 and 2007. Teigen had modeled for many bog brands, magazines, and commercials. In addition, she has also been to E!, TMZ, MTV, FUSE/MSG, and Extra as a host, recurring guest, and a contributor.
| | | |
| --- | --- | --- |
| Kim Kardashian  | About | Chrissy Teigen  |
| 40 | Age | 35 |
| American | Nationality | American |
| Dutch, English, Armenian American, Irish, Scottish | Ethnicity | Norwegian, German, Thai |
| 2007 | Years Active | 2006 |
| Married | Marital Status | Married |
| 2014 | Married (Year) | 2013 |
| Kanye West | Spouse | John Legend |
| 4 | Children | 2 |
| $900 million | Net-worth | $2 million |
| 5 feet 3 inches (1.60m) | Height | 5 feet 8 inches (1.73m) |
Kim being Politically correct and brutally honest Chrissy
If you have followed Kim for a while on Twitter, you know she is very vocal about her political views. She also made people aware to vote in the election.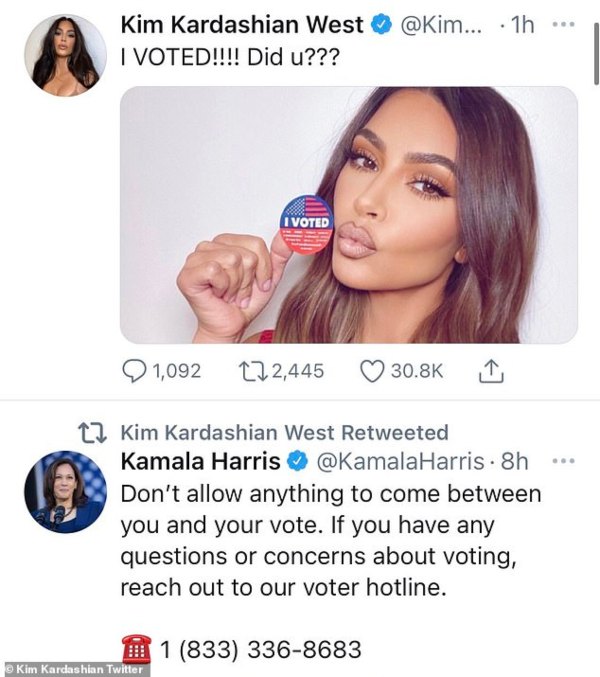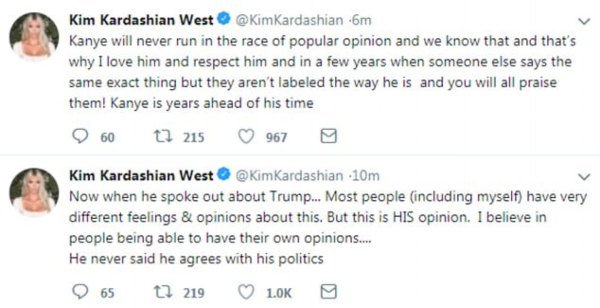 On the other hand, Chrissy is brutally honest about her opinion on Twitter. She makes many hilarious tweets and also sometimes gives her honest opinion on social media.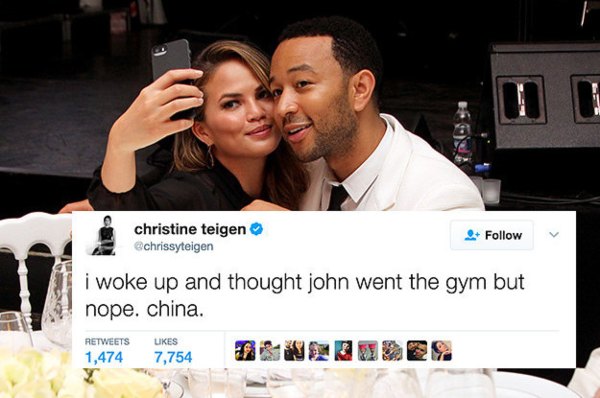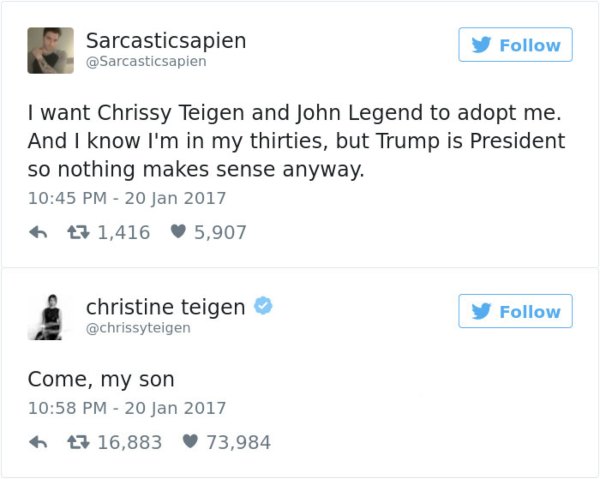 Kanye West and John Legend
The American rapper has produced some famous people like Ludacris, Alicia Keys, and Janet Jackson. He had a kick start to his career after he released his first album 'The College Dropout' in February 2004. At the time, it sold 2.6 million copies and made him a star. Kanye has 6.62 million subscribers on his YouTube channel. Moreover, his channel has 4,190,897,357 views.
The Grammy and Golden Globe-winning American singer-songwriter rose to fame in 2005 after his single "Ordinary People". Moreover, his album debuted at number 7 on the US Billboard 200 and sold 116,000 copies in its first week. He has 6.63 million subscribers on his channel with 3,101,818,724 views total.
| | | |
| --- | --- | --- |
| Kanye West  | About | John Legend  |
| 4,190,897,357 | Total views on YouTube | 3,101,818,724 |
| 308 million | Highest views | 1.08 Billion |
| 6.62 million | Subscribers | 6.63 million |