These Kind-hearted Celebrities Who Did Charity For A Great Cause!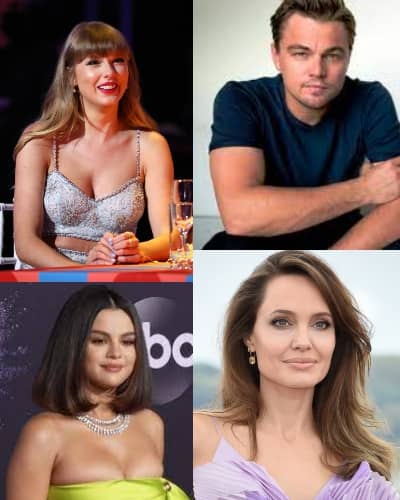 There are many celebrities who have the heart of gold and dedicate a lot of their time and money to great causes. Likewise, they setting up organizations, sharing their money, or helping those who need it most. Many of them have created the means for a better tomorrow for thousands of people and continue to do so.
Here is a list of celebrities with golden hearts,
1)Taylor Swift
Taylor has always been listed as kind-hearted celebs and renowned for her charitable nature. She has also taken time out of her day and visit someone she doesn't know. She has donated her hard-earned money to countless charities and even donated her prom dress to Donatemydress.org which raised over $1,000 for the organization.
Swift has generously donated her money to different foundations. She has donated $100,000 to Red Cross to help victims of the Iowa flood in 2008, $500,000 to the 2010 Nashville flood relief, $750,000 to the 2011 tornado victims in the South, $1 million to the 2016 Louisiana flood relief, $50,000 to New York City's public school system 2015, and many more.
She has also donated money to education, to her fans and people close to her, and for the supports of political causes.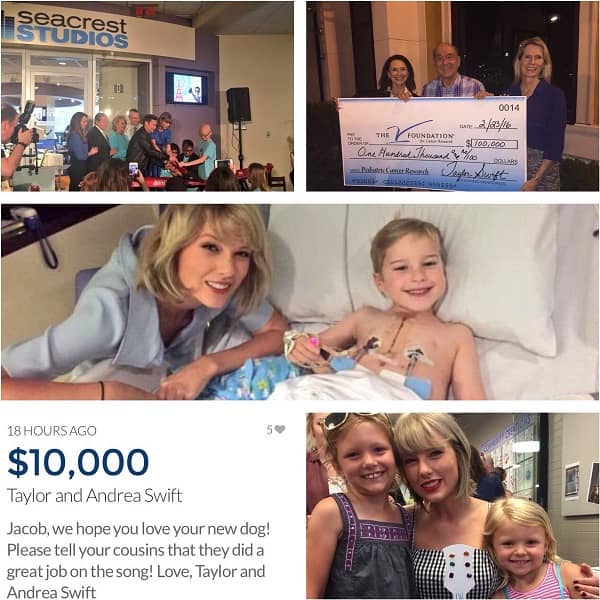 2)Leonardo DiCaprio
Recently, the actor Leonardo joined the more than 200,000 people who took to the streets in Washington, D.C. calling for action on climate change. And he has his own charity, LDF which focuses on six major areas, "Wildlands Conservation, Oceans Conservation, Climate Change, Indigenous Rights, Transforming California, and Innovative Solutions.
As per this pandemic, his foundation is helping to launch a food fund for communities impacted by the COVID-19 coronavirus. He has also donated over $100 million to combat climate.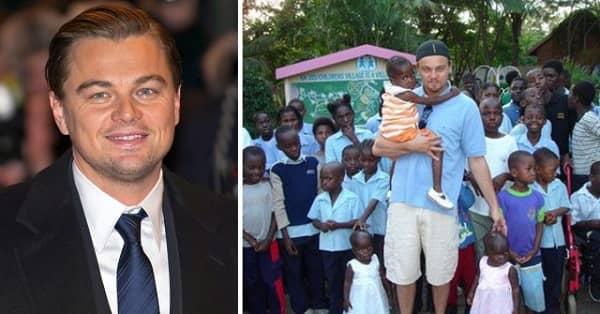 3)Selena Gomez
At the age of 17, she was appointed the UNICEF ambassador. She has raised funds to mitigate the death of a million children from malnutrition in the Sahel region of West and Central Africa. Selena and Joe Jonas launched a media center at the Children's Hospital of Pennsylvania on behalf of the Ryan Seacrest Foundation. She is donating to a Hospital that needs equipment for treating covid 19 patients.
Selena is also cultivating partnerships with leading foundations, nonprofit organizations, and companies to make a measurable impact on mental health by helping people feel more authentically connected by providing the tools, resources, and mutual support they need to thrive. She announces $100 million in funds to connect underserved communities with access to mental health services.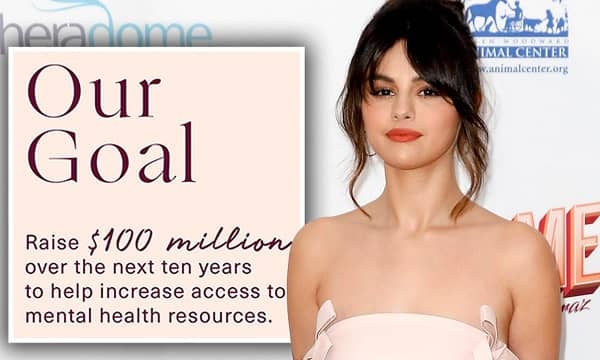 4)Angelina Jolie
Jolie started visiting refugee camps when she was in her early twenties. While she has financially donated to the UNHCR, she's also helped to fund long-term health and conservation programs. And she's helped to build schools for refugee girls. Recently, she has donated $1 million to No Kid Hungry.
She also runs The Maddox Jolie Pitt (MJP) foundation with her then married husband Brad Pitt. She created Asia's first Millenium Village, a rural development project that tackled pressing issues, such as poverty and disease. In Kenya, she founded a community that employed former poachers as rangers and helped develop much of the infrastructure, such as a school and a factory.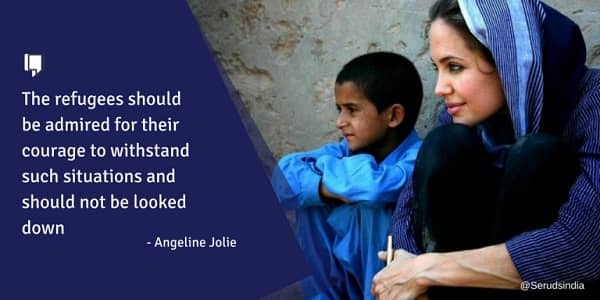 5)Emma Watson
Emma has beatboxes for women's rights. She brings publicity to global equality. Emma Watson actively supports Lumos, posting about the organization on social media and appearing with Rowling at fundraisers. Not only that she works for the end of child marriage. Watson traveled to Malawi, a country in Africa, to meet with the chiefs and young girls who had been married as children.
She asks her fans to donate to charity instead of sending her gifts. She fights against sexual harassment. Emma Watson donated approximately $1.4 million to the anti-sexual harassment campaign, UK Justice and Equality Fund.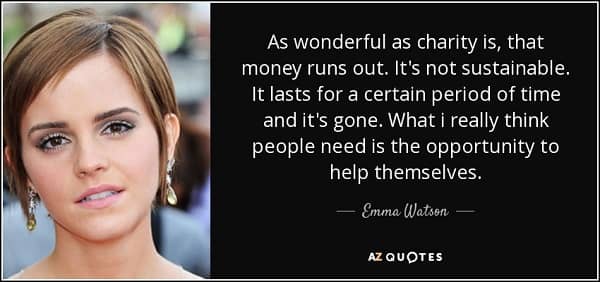 You may also like to read, Julia Zaher: The tahini-manufacturing company and its products boycotted over gay rights group donation!