King Charles III will Soon Address the Nation for the First Time Since the Queen's Demise!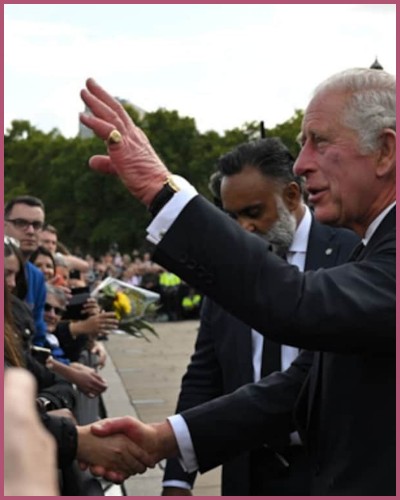 King Charles III is the new monarch of England after his mother Queen Elizabeth passed away a day before.
Charles was the longest-serving heir in the history of the British Monarchy.
The King's speech was recorded at Buckingham Palace and will be released today.
---
King Charles III will address the nation shortly
In a short time, his Majesty King Charles III will make his first public address to the nation.
The king along with his Queen consort arrived at Buckingham Palace where he recorded his speech that will be broadcast on BBC One in a short amount of time.
At the same time, a service of remembrance will begin at St Paul's Cathedral in London for her Majesty Queen Elizabeth II who died at the age of 96 yesterday evening.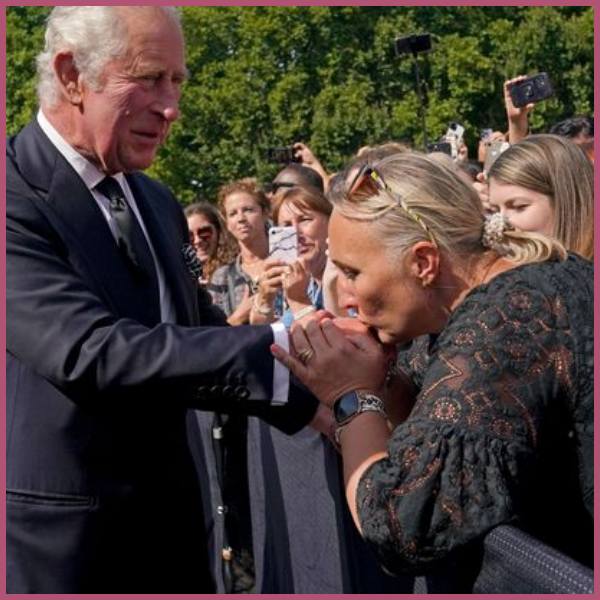 Right after returning from Balmoral, Charles and Camilla greeted thousands of well-wishers outside Buckingham Palace.
The new king received a warm welcome as he greeted and chatted with the crowd during this emotional time.
Right after the Queen died, Charles, the former Prince of Wales, immediately ascended the throne.
Also, Read Prince Charles is Titled as His Majesty King Charles III while Accessing Throne after Mother Queen Elizabeth II's Death!
How being a king will change Charles' life
Now that Charles is the king, his life will change way more than one could imagine.
As a prince, Charles could speak on many topics but now as the king, he cannot have his own opinions in public. Charles also will no longer have his own passport or driving license.
Talking about what it takes to be a monarch, Charles said in a 2018 interview:
"I'm not that stupid. I do realise it's a separate exercise being sovereign,"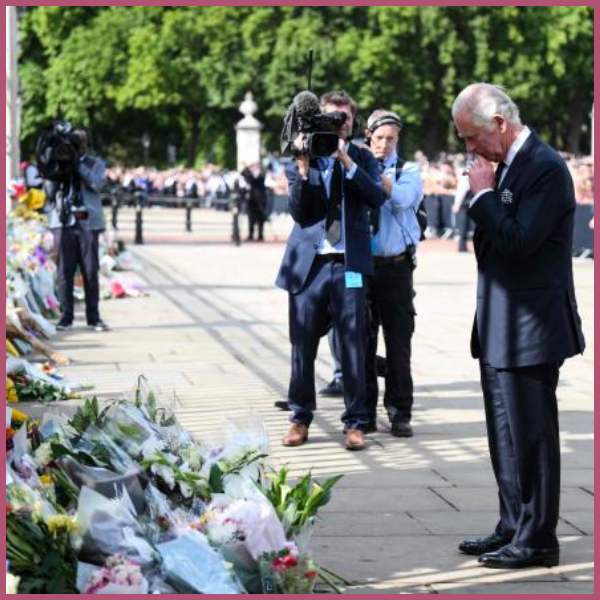 Many royal experts claim that the king would like a slimmed-down monarchy. It could mean that greater importance would be put on a smaller circle of working royals mainly Charles and Camilla, Prince William, and Princess Catherine.
Charles, over the years, has developed his own sense of style of being a royal.
Now in his 70s, he seems more enthusiastic and hard-working than ever.
The new king also met the new Prime Minister Liz Truss at Buckingham Palace this afternoon.
Truss was appointed by her Majesty as the new PM on Tuesday and became the last Prime Minister the Queen saw in her reign.
Truss spent almost half an hour discussing things with Charles.
Also, Read Her Majesty Queen Elizabeth II Passes Away Peacefully at 96 in Balmoral!