A Video of King Charles III Getting Mad at a Leaky Pen Goes Viral!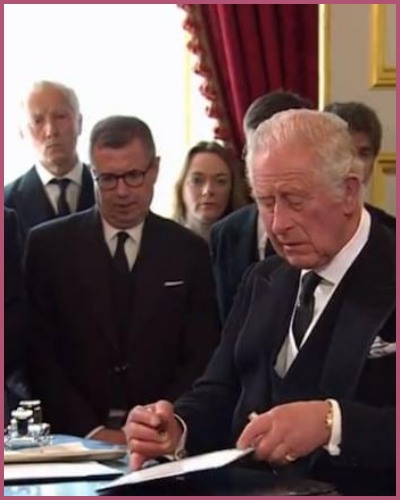 King Charles III loses cool over a leaky pen while signing a visitor's book.
The new king is busy with the new duties that were bestowed upon him after his mother's demise.
Just a day after the Queen's death, the King got angry about a similar incident at the parliament.
---
King Charles III loses his temper over a pen
It seems King Charles III is already feeling the burden of becoming a king.
Ever since the Queen died Charles has had a huge responsibility as the new King. With duties ahead, he has not been able to grieve his mother's death fully.
Charles lost his temper when a pen started leaking while he was signing a visitor's book at Hillsborough  Castle near Belfast in Northern Ireland.
He was annoyed with the pen  during the signing ceremony and remarked: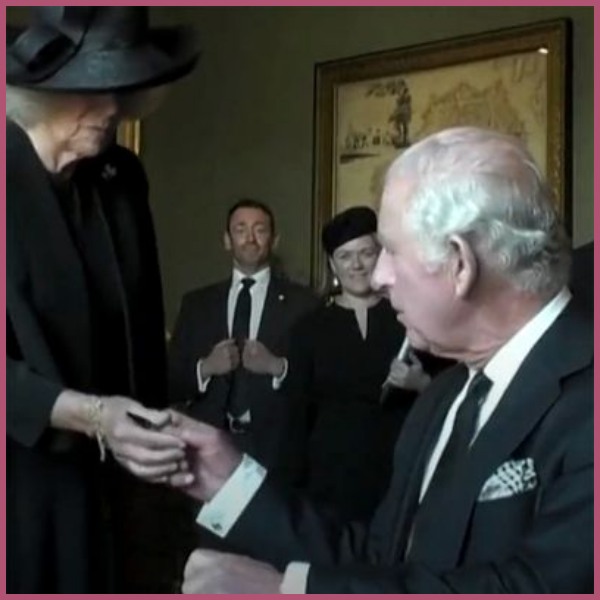 "I can't bear this bloody thing… every stinking time."

"Oh god, I hate this (pen)!"
The king then got up and handed the pen over to his Queen consort Camilla.
As the king wiped his hands, the Queen consort said:
"Oh, look, it's going everywhere,"
Also, Read Prince Charles is Titled as His Majesty King Charles III while Accessing Throne after Mother Queen Elizabeth II's Death!
Netizens found the  King's video relatable
The video went viral on the internet. While some expressed their negative views on the king's agitation, many supported him saying that he is mourning his mother's loss.
One user on Instagram wrote:
"He is grieving his mother's loss. That's why he is irritated. It's normal."
Another wrote: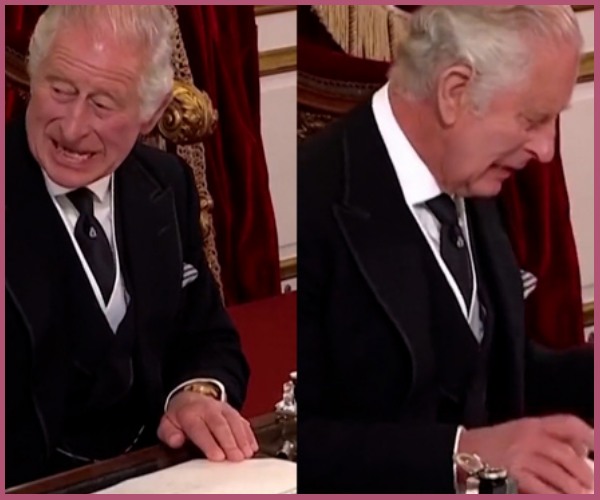 "Why is this even news? He is human and is sad because of the loss of his mother."
This is not the first time Charles lost his temper on camera. Just a few days ago before signing the accession proclamation, he ordered an aide with an irritated gesture to clear the pen box and an inkwell from the table.
The video also went viral on the internet raising the eyebrows of many.
Many people are saying it's because of the immense pressure he is feeling with the duties right after losing his beloved mother.
After her Majesty Queen Elizabeth died, Charles right away became the king of the United Kingdom and Camilla is his Queen consort.
Also, Read After Queen Elizabeth II Died, A Double Rainbow Comforted Mourners Outside Buckingham Palace!