A Royal Request! King Charles Reportedly Begged Prince William and Prince Harry not to Make His Final Years a Misery!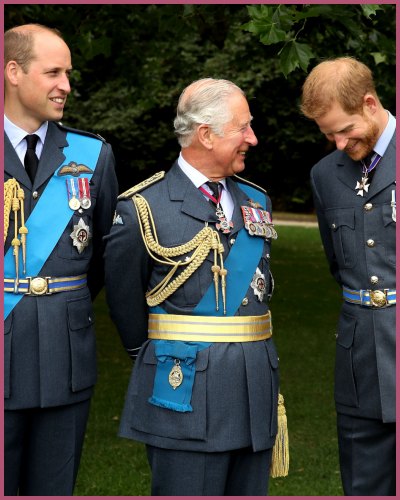 Prince Harry revealed that his father King Charles made a request to both his sons to not trouble him.
Harry revealed in his memoir that tensions took place between the father and the sons when Harry revealed he wanted to step aside as a  working royal.
William and Harry then got into a heated debate which prompted the King to intervene.
---
Prince Harry reveals in his memoir King Charles begged his sons to stop fighting
King Charles once asked his sons William and Harry to solve their tensions and get along together when the latter decided to quit the Royal Family and move to the state with his actress wife Meghan Markle.
Tensions arose in the royal household when Charles, William, and Harry held a secret meeting at Frogmore Gardens as they tried to fix their troubled relationship.
In his latest bombshell memoir, Harry said that while trying to fix the problem, the brothers got into a fight, their tempers flaring.
It caused their father to intervene and beg his sons not to "make [his] final years a misery."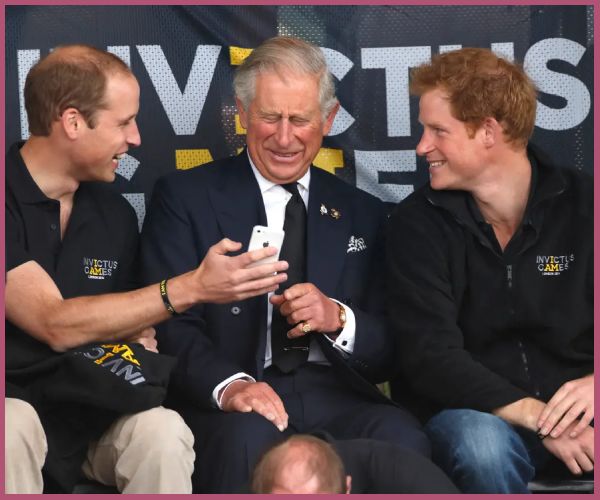 The memoir also claims that William even swore on his later mother's life saying that he wanted his brother to have a happy life. But the Duke of Sussex did not like it. He did not trust his brother's words at all.
Harry claimed he understood the fact that his family did not understand why he was leaving his duties as a royal and he did not want to force them to understand.
Ever since leaving the family, Harolds, as his brother called him, has never shied away from exposing intimate details of the family in public. Whether it be on an interview with Oprah or the couple's new Netflix series, they have also spoken against the royals.
Also, Read Moving Too Fast! Prince Harry Said Prince William Warned Him not to Propose to Meghan Markle Soon After Dating!
Harry said he wants to mend his relationship with Charles and William
The controversial book also sheds light on such minute details about the relationship between the brothers which should never have been in public.
The Duke of Sussex, 38, even claimed that there was a physical fight between the brothers over Meghan. Next, he accused his brother and sister-in-law, Princess Catherine of telling him to wear the now-infamous Nazi costume to a party.
In the controversial memoir, Haz said that his brother attacked him in a 2019 fight at Kensington Palace after he called the former suits actress, difficult, rude, and abrasive.
Harry wrote in the memoir,
"It all happened so fast. So very fast. He grabbed me by the collar, ripping my necklace, and he knocked me to the floor,"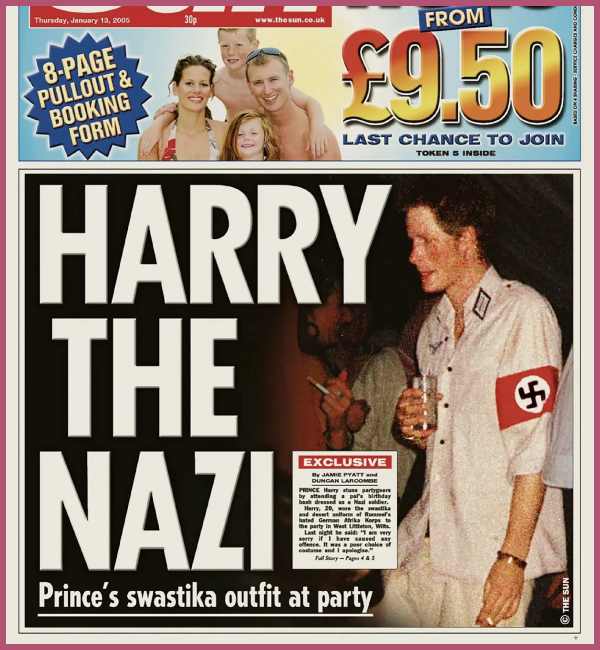 He continued to write that his brother apologized later but the future king is very angry with his brother for revealing such nasty things in public and for that he may never forgive him.
Now, the Prince of Wales does not trust his brother a bit and is upset with the fact that he is releasing private family details to the press.
The book will officially be released on January 10 in the US.
In a recent interview, the father of two claimed he would love to have his father and brother back.
While Harry and Meghan are on a rampage to destroy the family and the institution, the Royals are swearing by the late Queen's Never Complain, Never Explain philosophy.
Also, Read Never Ending Royal Feud! Prince Harry Accuses Prince William and Princess Catherine for His Controversial Nazi Uniform Scandal!