Meet The King of Rock and Roll, Elvis Presley! Click to know about the legendary Hollywood star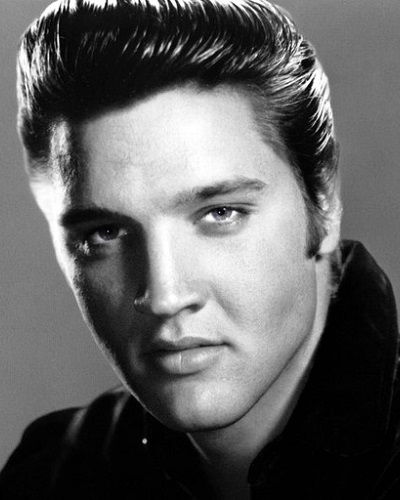 The handsome singer and actor Elvis Presley is well known worldwide.
Along with his charming personality and good looks, the singer shook the Hollywood industry and took it by storm.
---
Birth
Elvis Presley's life began on January 8, 1935, in Tupelo, Mississippi, in a two-room house built by his father. He was born to Vernon and Gladys Love Presley.
Along with his birth came an unfortunate event. His twin brother Jessie Garon was stillborn. So Elvis was raised as an only child.
Childhood and education
His first performance was at 10 years old. In a youth talent contest at the Mississippi-Alabama Fair and Dairy Show, held in Tupelo, he sang "Old Shep". He won the fifth prize and received $5.00 in fair ride tickets.
Elvis grew up in a working-class family. As his dad was unable to afford him a bicycle, his mother talks him into accepting a guitar as a gift.
When Elvis was around 13 years old, he moved to Memphis, Tennessee along with his family. The family is searching for financial stability. There he joined the school and graduated from Humes High School in June 1953.
Elvis's childhood and adolescence were difficult. He often had to face financial problems. So, he often worked to aid in the family's finances.
Early career
In 1954, Elvis began his singing career with the Sun Records label in Memphis. In late 1955, his recording contract was sold to RCA Victor. With his songs climbing the top spots all over the US and abroad, he soon became an international sensation. He along with his diverse music which often challenged the social and racial barriers of the time began a new era of American music and popular culture.
His concerts were often record-breaking with live concerts and tours in Las Vegas. Globally, he has sold over one billion records, more than any other artist.
He was also an actor. In total, he starred in 33 successful films and was regarded as a sex symbol.
Awards
Needless to say, his record-breaking songs and performances did earn him more than a dozen nominations and awards. He had been nominated for Grammys 14 times, including 3 wins.
In the army
This fact about him is not as famous as the other ones- he was in the army. Being a responsible citizen, he served in the US army. He joined the army on On March 24, 1958, as a private at Fort Chaffee, near Fort Smith, Arkansas.
His arrival was a major event and hundreds of people came to see Presley get off the bus. He also had announced that he was looking forward to his military stint, saying he did not want to be treated any differently from anyone else.
Mother's death
In early August of 1958, he received ill news. His mother was diagnosed with hepatitis and her condition rapidly worsened. He was granted an emergency leave to go visit her.
After 2 days of arrival, his mother died of heart failure on 15 August 1958. Elvis was devastated by her death as they used to be very close.
Presley returned to the United States on March 2, 1960, and was honorably discharged three days later with the rank of sergeant.
Relationship, wife, and child

While in Friedberg, Presley met 14-year-old Priscilla Beaulieu. Eventually, over time, they married after 7 years of courtship. They had a daughter together, Lisa Marie Presley who was born on born February 1, 1968.
But over time, they became distant following their busy schedule. In 1971, he had an affair with Joyce Bova. Without his knowledge, Joyce had become pregnant with Elvis's child. Further without his knowledge, she also terminated her pregnancy.
You may like to read Billy Smith, the cousin of Elvis Presley talks about his cosmetic surgeries and rumors of his webbed toes!
Elvis and Priscilla divorced on February 23, 1972, after Priscilla disclosed her relationship with Mike Stone.
After breaking up with girlfriend Linda Thompson in November 1976, he took up with a new girlfriend, Ginger Alden. After 2 months of dating Ginger, he proposed to her. Several of his friends claimed that he had no serious intention of marrying again.
Health crisis and Death
Following his divorce, his health started to deteriorate. In 1973, he overdosed on barbiturates, twice. He was in a coma for 3 days during his first overdose.
According to his physician, Presley "felt that by getting [drugs] from a doctor, he wasn't the common everyday junkie getting something off the street".
Also read Benjamin Keough, son of Lisa Marie Presley is dead! He was just 27!
With his comeback, he staged more live shows with each passing year.
The superstar's life came to an end on August 16, 1977, at his Memphis home, Graceland. He was 42. His fiancé Ginger Alden discovered him in an unresponsive state on his bathroom floor. Attempts to revive him failed and death was officially pronounced at 3:30 p.m. at Baptist Memorial Hospital.
Although the cause of death ruled out drug overdose, there have been controversies as postmortem reported 14 different drugs in his body, 10 in significant quantity.