When is the due date of Kirby Bumpus? Gayle King can't wait to be a grandmother!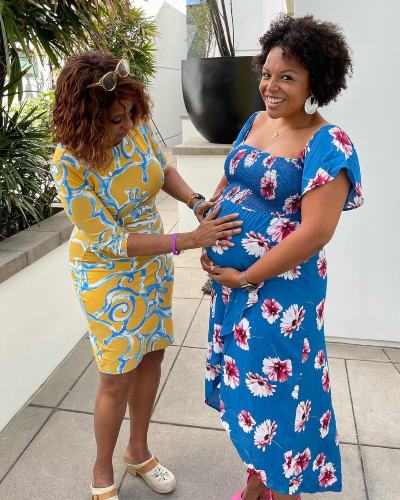 Kirby Bumpus is pregnant with her first child and Gayle King can't wait to be a grandmother
Her due date is in September 2021 and she is all set
Her pregnancy was announced in April by her mother Gayle
---
Kirby Bumpus is all set to welcome her first child in September 2021. Recently, on 13th June, her mother Gayle King shared photos of her pregnant daughter on Instagram. In the picture, she was gently placing her hand upon her daughter's baby bump. Gayle captioned it,
"VACATION officially underway! First stop LA to watch @intheheightsmovie! (3rd time) Fav son @willgb3 still on the couch after Achilles surgery so no theater which is the best way to see THIS movie! Swipe left FIRST GRANDCHILD on the way! fav daughter @kirbybump baby is cooking! Now on to the next thing .. ps I told will I hate his couch is that wrong ?"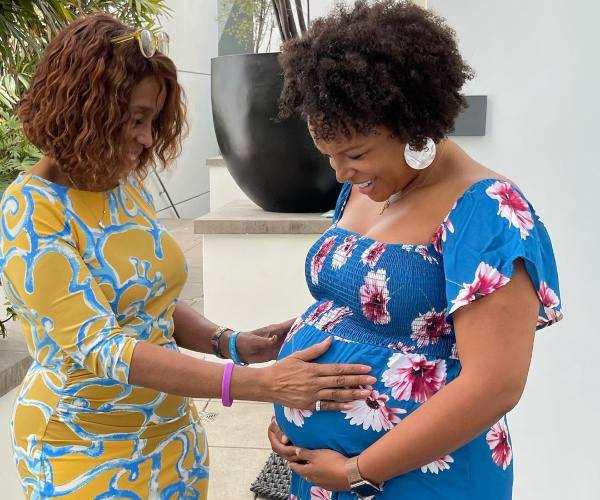 Also read Kirby Bumpus married fiance Virgil Miller in December! What does Gayle King's daughter Kirby do for a living
More on Kirby Bumpus pregnancy
Back in April, Gayle shared the news of her daughter's pregnancy on CBS This Morning. She was happy to reveal the news to the world. Likewise, King has made it clear that she does not want to be called grandma. King said,
"I don't like 'Grandma.' I don't like 'Gigi.' Right now I'll tell you what I like, and nobody likes it but me, I like 'Gaya,' that means mother earth. Oprah thinks it's stupid and pretentious. I like it. I thought 'mumsy,' Kirby hated that. Somebody said 'Gammy,' that sounds like an old lady with no teeth. These are all my own issues."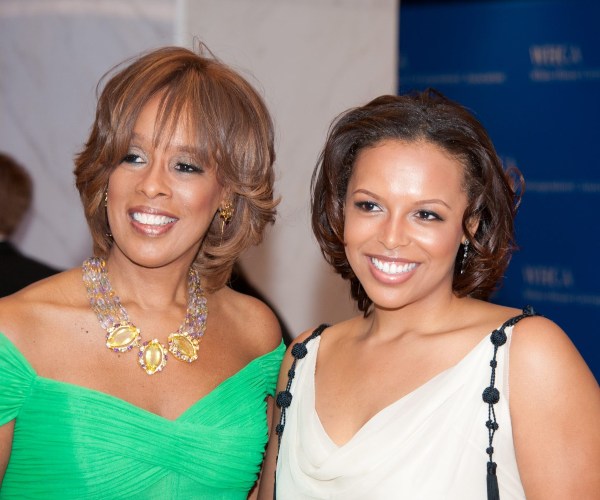 Kirby already knows the sex of the baby as well as Gayle does. But they are keeping it a secret for now. Gayle wants the first baby to be a boy so that the second-born girl would have a big brother which she missed in her life.
Also read Meet Ex-husband of Gayle King, William Bumpus; Also Details About Divorce, Cheating And Apology
Short bio on Gayle King
Gayle King is an American television personality and journalist, she is also co-anchor of the CBS News morning show CBS This Morning, a position she has held since 2012.
Besides that, she is also an editor-at-large for O, The Oprah Magazine. Read more bio…