Kirk Douglas And His Wife Anne Buydens Celebrated Their 65th Marriage Anniversary Before Kirk Died At The Age Of 103!
Kirk Douglas, the American actor and his wife Anne Buydens celebrated their 65th wedding anniversary on May 29, 2019. They are married for over half-century making themselves one of the longlasting couples on Hollywood. Unfortunately, the actor died at the age of  103 on Wednesday.
Kirk Douglas died at the age of 103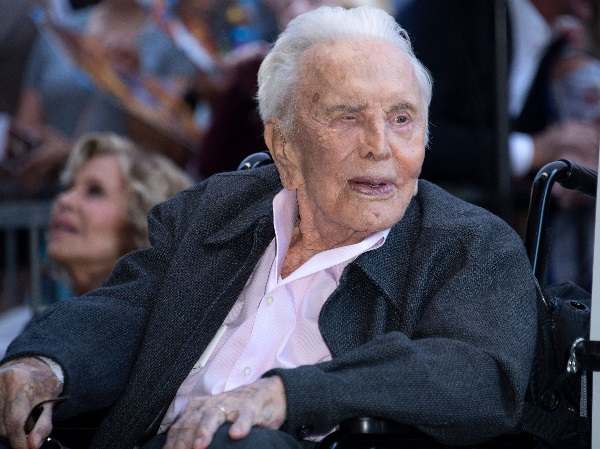 Kirka, the son of Jewish Russian immigrants, rose to fame with the rank of one of Hollywood's biggest-ever stars in "Spartacus," "Lust for Life". His son took Instagram to give his statement over the loss of his father:
"It is with tremendous sadness that my brothers and I announce that Kirk Douglas left us today at the age of 103. It is with tremendous sadness that my brothers and I announce that Kirk Douglas left us today at the age of 103. Let me end with the words I told him on his last birthday and which will always remain true. Dad – I love you so much and I am so proud to be your son."
Moreover, Prime Minister Benjamin Netanyahu also made the statement for the death of the legendary actor on his Twitter. He wrote:
"Israel mourns the loss of Kirk Douglas, a legendary actor, a proud Jew and a great friend of the Jewish state,"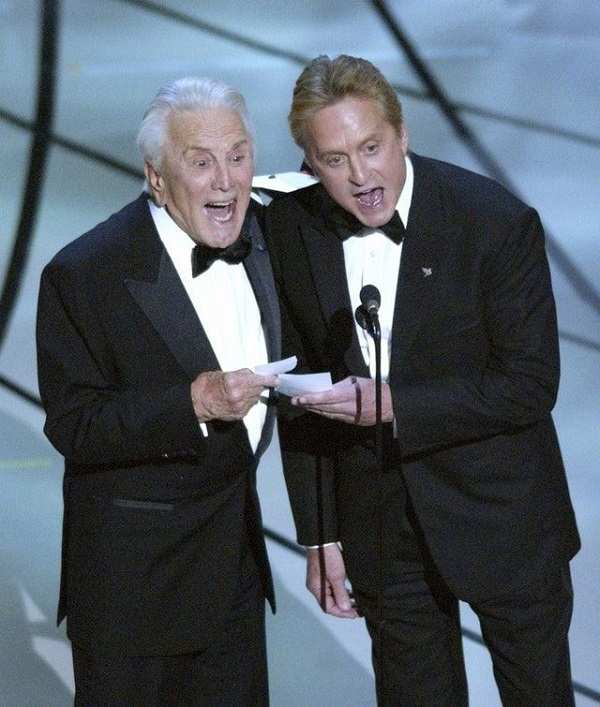 You may also read- Freaky Prediction Of Kobe Bryant Death Tweet Came True After 8 Years!
The American actor got an honorary Oscar from the Academy of Motion Picture Arts and Sciences back in 1996. He also received other awards like a Presidential Medal of Freedom and a lifetime achievement award from the American Film Institute.
65 years long marriage of the actor and Anna Buydens
The actor and his wife Anna Buydens celebrated their 65th marriage anniversary who tied the knot on May 29, 1954. They had one of the longest-running romances in entertainment history. However, they also got into few roller coaster rides during their more than half-century marriage.
The couple met back in 1953 when he already made his name on the Hollywood. Once talking about his first date with his wife, he stated:
 "I thought, I'll take this young beauty to dinner at the most romantic (and expensive) restaurant. She's sure to approve of my taste and ability to get a last-minute reservation."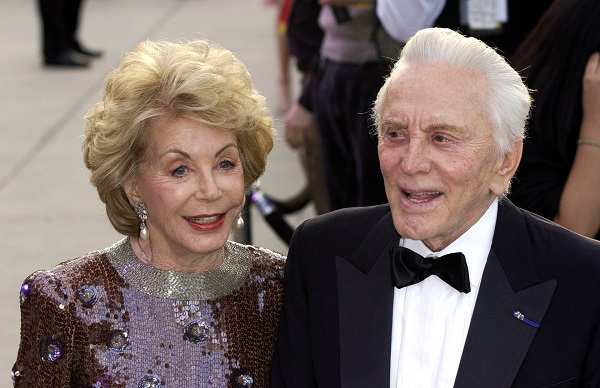 However, he could not manage to impress Anne at once as she rather mentioned she would rather like to stay home having scrambled eggs. Not only that she also said no to the job offer doing public relations for the film he was working on at the time. Later on, he convinced to do PR for the film which led them to be friends.
With time, the friendship led to love and later tied the knot on May 29, 1954. The actor once talked about his marriage with his wife saying:
 "After 60 years of marriage, you go through a lot of obstacles — and all of them are beautiful. I just told my wife, 'If you ever leave me, I'm going with you!'"
You may also read- An update! Death of Chef Gary Rhodes was due to subdural hematoma!
Source: Times of Israel, BBC, Woman's World, Life Shared