Kirk Frost and Rasheeda filed for divorce but they are back together for various reasons: children, mother, birthday…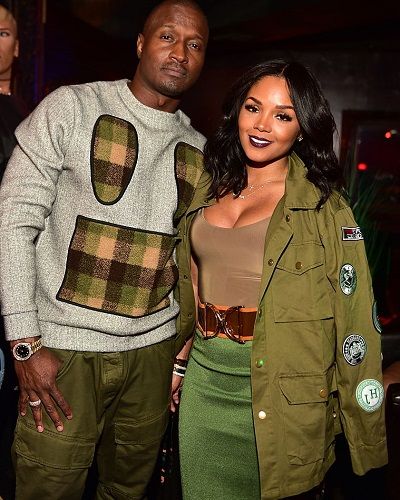 Kirk Frost is a singer-songwriter and a rapper who is best known for the VH1 reality series' Love & Hip. He is also famous for his relationship. He is married to Rasheeda Buckner.
The couple tied the knot in 1999. His wife Rasheeda is also a rapper as well as a fashion designer, television personality, and businesswoman.
The couple shared a great relationship for almost three decades. They have two children both son named: Karter Frost and Ky Frost. But in September 2017 there was news that the couple decided to separate and are citing for the divorce.
Came together for a reason
However, the couple Kirk and Rasheeda had separated, recently in January when Kirk's mother, Gloria Frost passed away Rasheeda was there to console him. When his mom was no more she shared this news with everyone,
"Mom, I love you so much and don't know how my life is going to be without you."
Came together for Kirk's Birthday
One week after Kirk's mother passed, it was his born day. Rasheeda has been one of the caring people in Kirk's life who did not miss his birthday. She celebrated his birthday with him. She said that his mom would not want him to be sad after she was gone.
The couple had a small celebration and she shared a picture with him on Instagram with the caption,
"Trying to make this an amazing birthday for @frost117 he didn't want to celebrate but it's important to be around family & friends during this time. His mom wouldn't of wanted it any other way so Happy Birthday Kirk we love you❤️????????????"
Even after they were separated they are seen together in various events, so some people criticized while some praised her. Kirk was also happy celebrating but still, he remembered his mom on his birthday,
"I'm very thankful & I really appreciate everyone I didn't feel like celebrating my birthday cause I felt like why celebrate when I just lost my mother but my family coming together for me at this time made me realize that we have to keep going no matter what. Mom I miss you & love you so much & i wish you were here or just calling me at 7am saying happy birthday ????????????"
You may like to read Roseanne Barr's acting career is mostly under the spotlight, but what about her husband, relationships, and children? Read it all here!
Together for children
The couple has two children together. After the separation also the couple is firm to be their children's support and be great parents. Rasheeda said,
"We are parenting very well. We have good communication and just two people trying to figure out the best thing to do for our children as far as making them comfortable. As far as him and I? That's just what it is."
She added,
"I mean we're separated and we're working on making sure we're doing everything we need to do for our family."
Looking at their relationship, they still have the same love and friendship even after their separation. This couple has filed for the divorce but we hope that they take back before it gets finalized.
Also read Jana Carter and Van Jones are getting a divorce after 13 years of marriage! Know more about them, profession, children, and marriage!
Short Bio on Kirk Frost
Kirk Frost is a singer, rapper, and songwriter who hails from the USA. He is best known as a regular cast member of the VH1 reality series Love & Hip Hop: Atlanta. Frost is also the owner of D-Lo Entertainment. More Bio…
Short Bio on Rasheeda
Rasheeda is an American rapper, fashion designer, television personality and businesswoman. She was a member of the teenage hip-hop trio Da Kaperz until 2000 when she launched her solo career. Her fifth album, Certified Hot Chick, was released on August 18, 2009. She was also a part of the hip-hop/R&B duo Peach Candy with R&B singer-songwriter Kandi Burruss. More Bio…