Why is Kirstin Maldonado and fiance Jeremy Michael Lewis not married yet? Find her net worth, instagram and biography…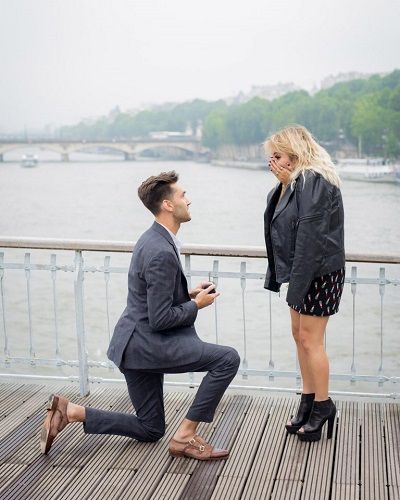 Kirstin Taylor "Kirstie" Maldonado known as Kirstin Maldonado is an American singer and songwriter.
She is one of the members of the acapella group Pentatonix.
When she was 8 years old, she sang at her mother's wedding reception so she was enrolled in a voice lesson.
---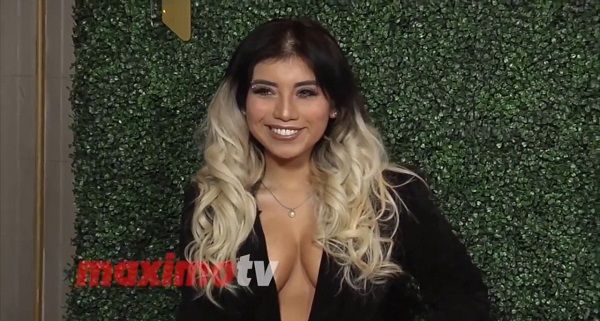 In May 2014, she performed at the Hippodrome, London with the song "Never Neverland" together with Scott Alan. Maldonado has also appeared as Lauren in the broadway musical Kinky Boots.
Kirstin and Jeremy's engagement
Kirstin Maldonado and her boyfriend Jeremy Michael Lewis got engaged on 29th May 2016. It was a beautiful proposal that Jeremy made sure got captured as his photographer had planned the location and everything. Jeremy proposed to her on a romantic trip to Paris.
Jeremy said,
"I wanted to do something unique with a location and angle I've never shot before in Paris. I didn't want it to be too busy of a location and for the moment to be theirs. I was pretty scared that someone else was going to recognize her at the time he proposed."
He added,
"The plan was for me to pretend to be a fan, so I could ask first for a picture of her and then, a picture of the two of them. Then I told him the keyword, 'Oh la la,' and he knew timing was perfect to propose. And he did."
His sudden proposal shocked Kirstin. She could not believe it and she was crying with excitement. As per the photographer, it was a perfect proposal. The weather was romantic as it started pouring about an hour afterward they finished shooting.
Also, read Filipino actress Kris Bernal gets a surprise marriage proposal from non-showbiz boyfriend Perry Choi!
Canceled wedding
Kirstin and her fiance were very excited about their wedding after the romantic proposal. They were living happily and planning for their wedding.
They were both busy with their work and were waiting for their wedding to happen. Likewise, they had planned to get married in 2017 fall.
Maldonado said,
"At first, I had nothing planned out, which is why I wanted a wedding planner — because I had no idea about anything. I also like a bunch of different things and need someone to reel me in," she says. "I need someone to focus me."
Similarly, she added,
"I have a dress. We have a location. We have the bridesmaid dresses. All the decisions are starting to come. We're able to see them visually — so now I'm able to get a better sense of what is happening," 
But unfortunately, their wedding was not successful. They had to postpone their wedding due to work on certain unstated issues.
The couple postponed their wedding in 2017 to work on certain unstated "issues". Moreover, they broke up in October.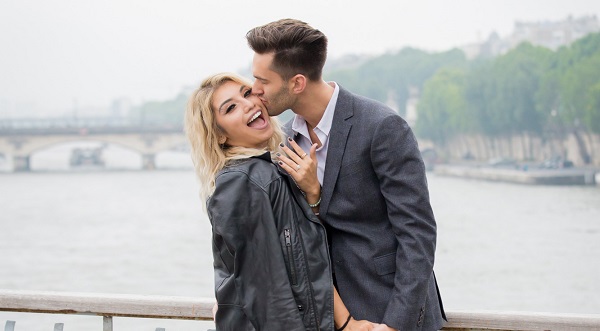 Who is Kirstin Maldonado dating now?
Kirstin Maldonado is currently dating her boyfriend Ben Hausdorff, a freelance filmmaker, and photographer. They have been dating each other since the year 2018.
Maldonado announced that she and Hausdorff are expecting their first child in March 2022.
How much is Kirstin Maldonado's net worth?
The estimated net worth of Kirstin Maldonado is $8 million. Her band Pentatonix won the third season of the reality TV series The Sing-Off on NBC and won $200,000 as well as a recording contract with Sony Music.
She released an EP LOVE in the year 2017. Her singles are Break a little, All Night, and Naked. She has bought a house with her fiance Jeremy Michael Lewis.
Maldonado said,
"We bought a house last year and I feel like just because I travel so much. My poor fiancé is always like 'Let's go somewhere!' and I'm like, 'I wanna stay home' — because now we own one and we're renovating it and making it a home home,"
Also, read Insight on married actor Daniel Lissing's wedding with fiance Nadia! Know more about their relationship, engagement, dream wedding, net worth and more biography
Kirstin's ethnic background/ethnicity
Kirstin Maldonado was born on 16th May 1992 in Fort Worth, Texas. She is 30 years old at present. She is the daughter of Michael Cisneros and Angelica Maldonado. Her father is Mexican whereas her mother is Italian-Spanish.
Similarly, Maldonado's mother raised her in Arlington, Texas. At the age of 5, she first expressed her wish to be a singer.
Kirstin Maldonado Instagram
Kirstin has around 782k followers on her Instagram account. She is a dog lover and has adorable dogs that she posts on her Instagram. She has posted her traveling pictures on her Instagram feed.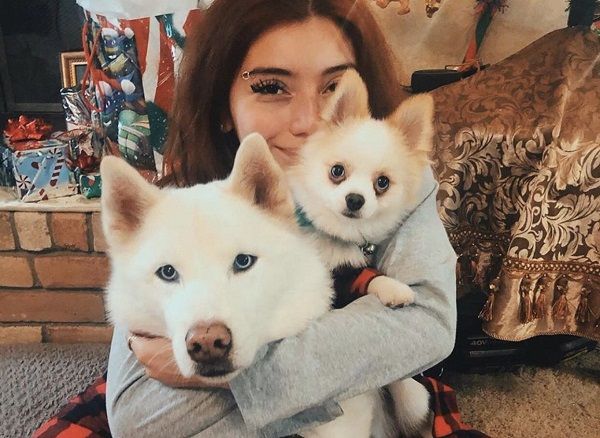 Short bio on Kirstin Maldonado
Kirstin Maldonado is a multi-platinum recording American singer. She is famous as the only female member of the Cappella band Pentatonix. Furthermore, she has also won Grammy Awards three times. So far, she has released seven studio albums and also sold over six million albums. Read more bio…