Klaus Lunettes- Black Clover
Who is Klaus Lunettes?
The 3rd Class intermediate Magic Knight, Klaus Lunettes is renowned as the squad member of the Golden Dawn. Also, he happens to be a member of the Royal Knights squad.
He happens to be a nobleman.
Who Plays Klaus Lunettes in Black Clover?
– The American voice artist, Aaron Roberts is the voice behind the character, Klaus. Also, the voice actor contributed his voice to various additional characters of the series.
– The Japanese voice actor, TakumaTerashima provided his voice to the character. He is renowned for contributing his voice in series like Ace of Diamond, Mahoutsukai no Yakusoku: White, and Bleach. Currently, he is working for the music publisher label, Lantis.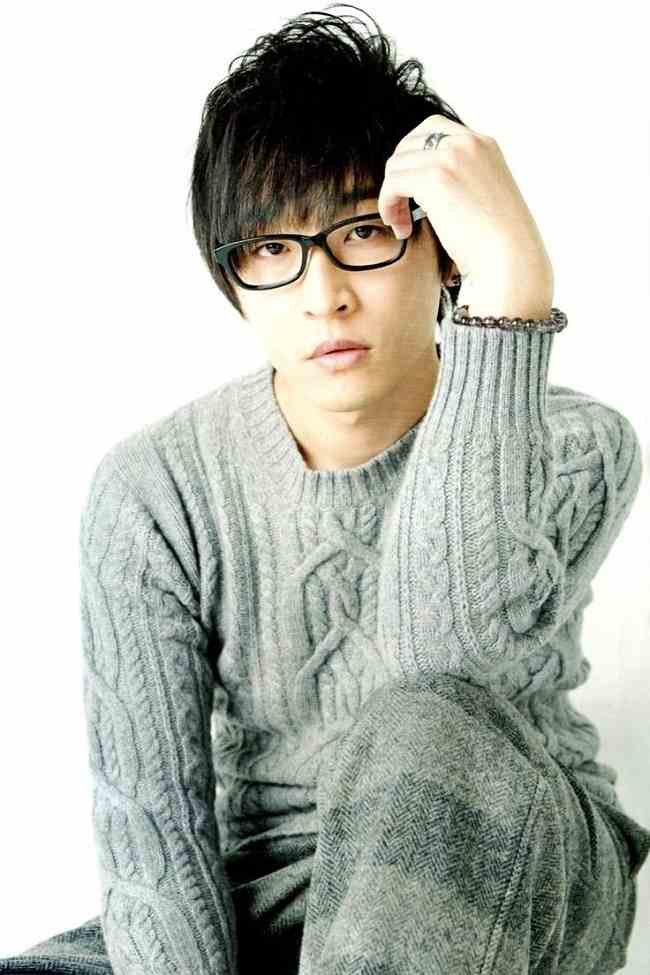 Also Read: 10 Least Shown Characters of the Black Clover Only True Anime Fans Notice. Are You An Anime Lover?
Klaus Lunettes- Birth Age, Parents, Siblings, Childhood
Klaus Lunettes was born on 19th April in the Royal Capital as a nobleman. Currently, he is 18 years old. Born into a noble family, he always thought highly of himself. Also, he has a persuasion that his fellow squadmate, Yuno, and Asta are beneath him as they came for the poor village of the Clover Kingdom.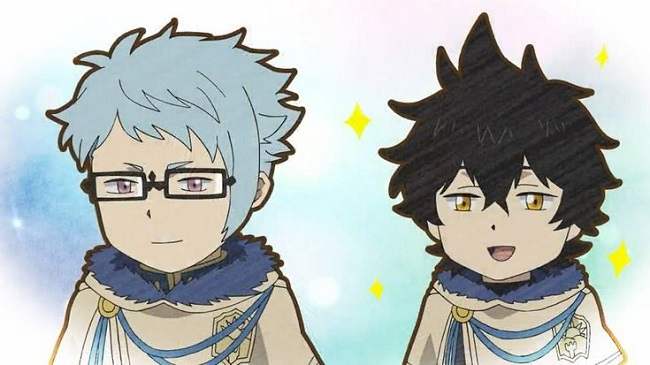 Later, his entire persuasion was changed when Asta and Yuno was the one who helped him to defeat the Diamond Kingdom spy. After that, he formed a very strong bond with Asta.
Moving to his family background, there is very less known. However, there is a higher possibility that he has a beautiful childhood as a noble.
Klaus Lunettes' Love Interest
In the series, Klaus is portrayed as a single person. Also, he doesn't have any kind of romantic feeling with any female characters of the Black Clover. Being a dedicated Royal knight, his only aim is to serve the country.
To serve the country, he has trained himself to be one of the best knights.
| | |
| --- | --- |
| Birth Date | 19th April |
| Birth Place | Royal Kingdom |
| Zodiac | Aries |
| Age | 18 |
| Height, How Tall? | 5 feet and 9 inches (1.76 m) |
| Hair Color | Light blue |
| Eye Color | Magenta |
| Physical Strength | 3/5 |
| Magic Amount, Magic Sensing, Magic Control | 4/5, 4/5, 4/5 |
Klaus Lunettes- Magical Tools, Abilities & Powers
Magical Powers
– Steel Magic- He possesses the steel magic that allows him to generate and manipulate the steel.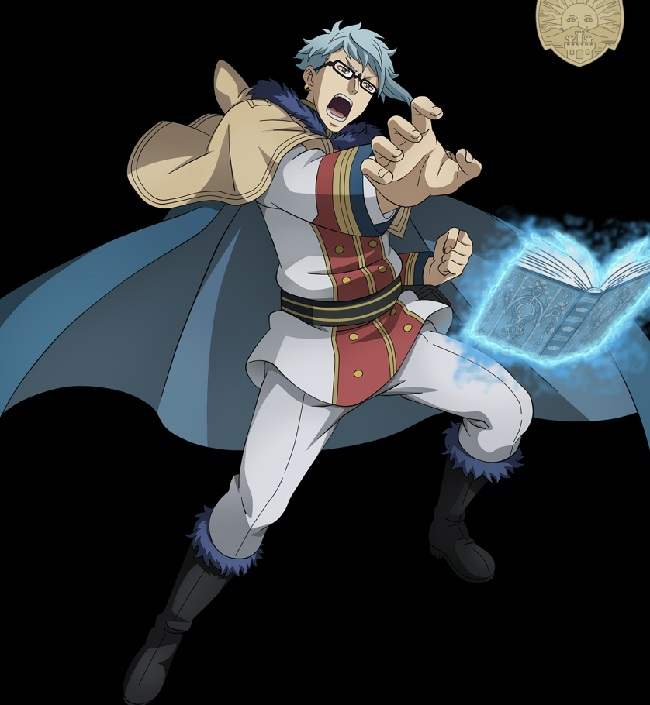 – Creation Magic- Using the Creation Magic, he is able to form any shapes of objects from the steel. The Creation Magic can be utilized in a defensive and offensive manner. Examples of this type of magic include the Steel Castle's Armored Wall and Violent Rotating Lance.
– Restraining Magic- Using this magic attribute, he is able to restrain his opponents.
– Compound Magic- He can utilize his steel magic combine with Luck's lighting magic.
Magical Tools
– Grimoire- He possesses the three-leaf clover that contains various steel-based spells.
Abilities
Being a nobleman, he possesses magical mana. Also, during his elf form, the natural mana immensely loves him.
Also Read: Towa Higurashi, Daughter Of Sesshomaru in Yashahime: Princess Half-Demon.
Body Measurements: Height & Weight
He has magenta eyes with light blue hair. He stands at a height of 5 feet and 9 inches and has a decent weight. Also, he puts on the brown boot and blue robes. He wears the Golden Dawn's square robe too. He wears a blue coat with blue pants with brown sleeves.
Also, read the Black Clover's characters; William Vangeance, Julius Novachrono, and Zora Ideale.