7 knitted sweaters with the most elegant designs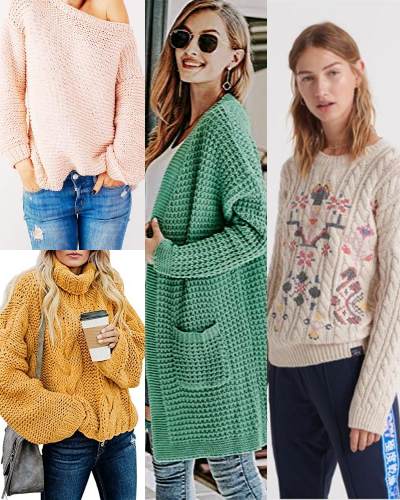 There are various elegant designs of knitted sweaters available in the market. People like them because they are warm, s0ft and snuggly. It is one of the best stylish and fashionable garments in the winter season. People can freely show their style of fashion with these amazing various designed knitted sweaters.
If you are curious to know about these stylish and beautiful knitted sweaters. Then, here are 7 knitted sweaters with the most elegant designs.
1. Turtle Neck Knit Sweaters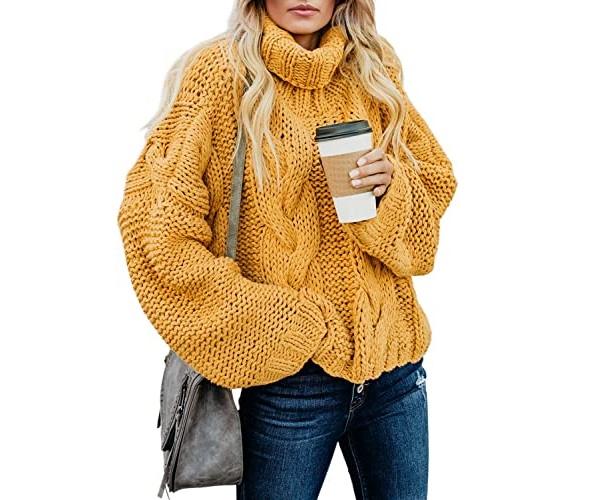 These uniquely designed cable-knit turtleneck ballon long sleeve sweaters are made with cotton and Acrylic. This thick fabric and chunky turtle neck sweater are very warm and relaxed. There is no doubt that is the perfect choice to keep you warm and stylish in this winter season. Its market price is $35.98 – $36.59.
2. Cross Stitched Knit Sweaters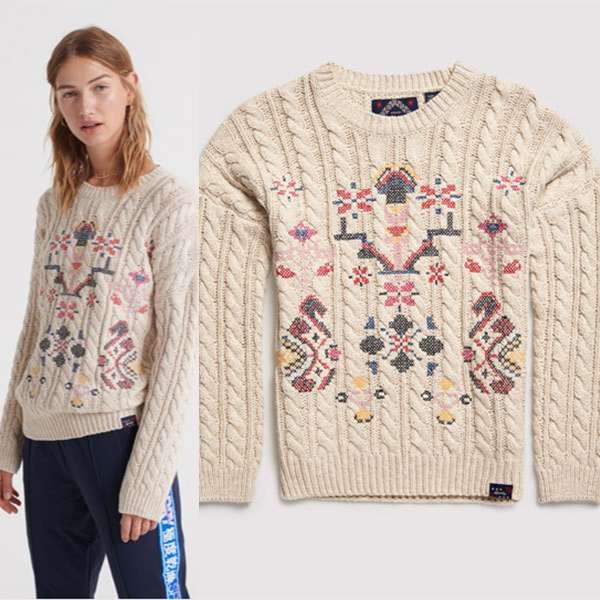 This simple long sleeve Superdry Rodeo Cross Stitch Knit sweat is very comfortable to wear. This warm knit jumper can be easily paired with your jeans and boots. It is cost around $48.99.
3. Cardigan Knit Sweaters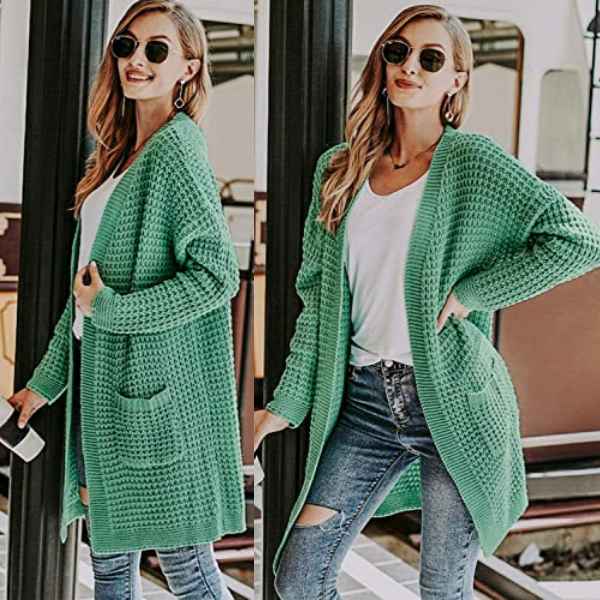 This relaxed and open-front long sleeve knit cardigan sweater is very popular. It is a soft knit oversized coat with pockets. You can attend any party, vacation, hanging out, shopping, etc with these garments. It is cost around $22.99.
4. Camo Print Knit Sweater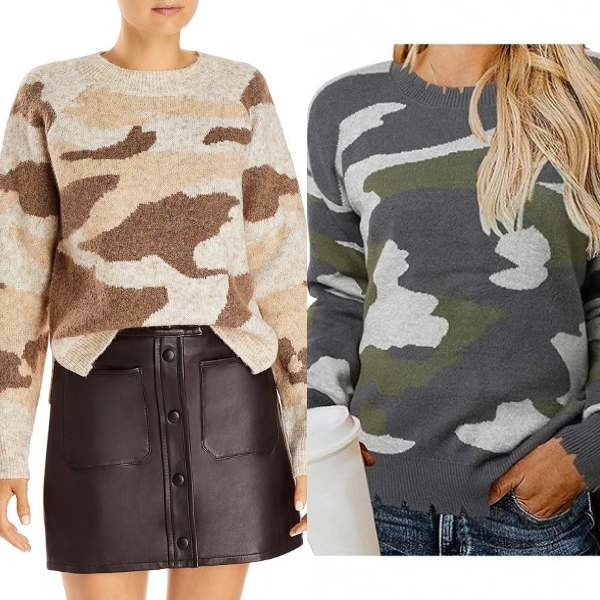 This unique and multicolored camo print knit sweater gives you a very special look and feels while wearing them. This long-sleeve sweater costs around $15 – $50.
Also read: 9 Different Types Of Jeans For Ladies Which Are High In Fashion
5. Chunky-knit sweater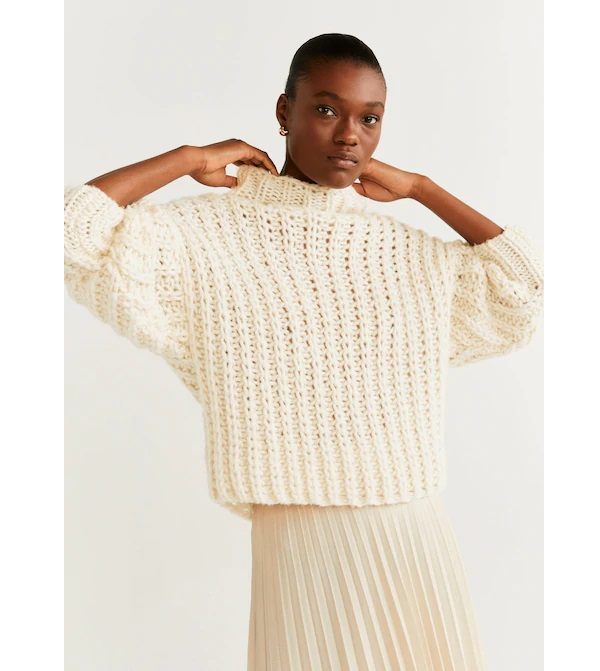 This classic round neck chunky-knit sweater is a handmade product using different wool mix fabrics. It is an openwork design thick knit sweater for women. Its market price is $69.99 and is available in the Mango online store.
6. Cable Knit Sweater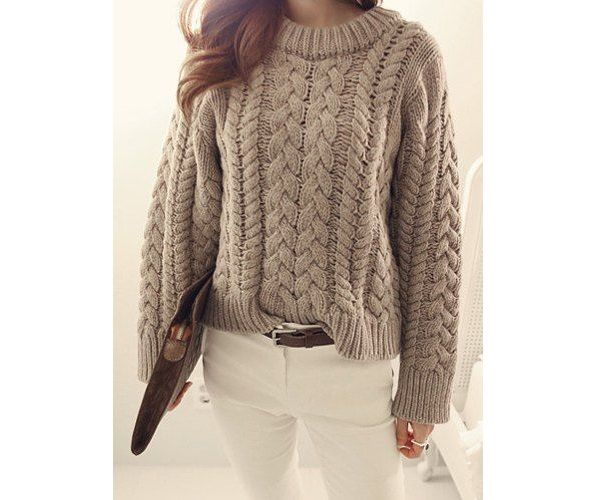 If you like the cable knit pattern then you should not miss this one in your closet. This handmade sweater is one of the best-selling and very popular. It is worth around $170.
 7. Peachy Keen Knitted Sweater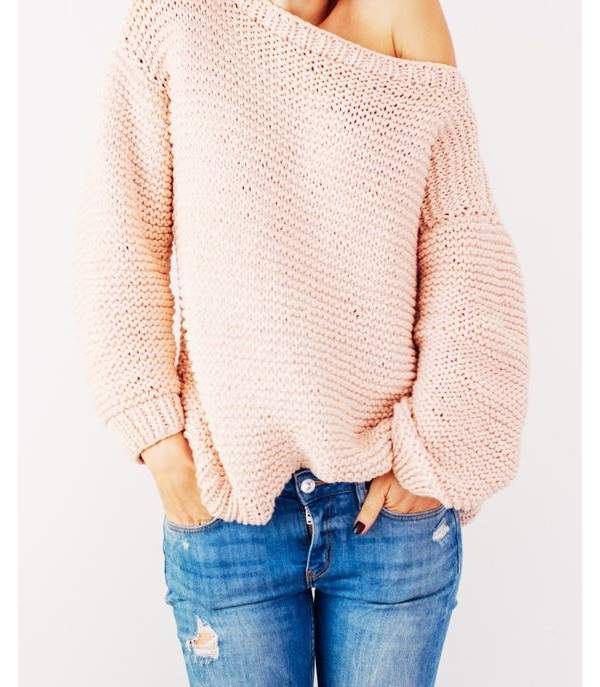 If you are looking for a breathable and fashionable knit sweater pattern then Peachy Keen Oversize Knitted Sweater is suitable for you. This oversized knit sweater is very trendy. The customer really likes its softness and peach creamy color. Its market price is $90.
Also read: 5 Cardigans For Men and Women