Know about the Canadian ice hockey player Sidney Crosby's dating life with model Kathy Leutner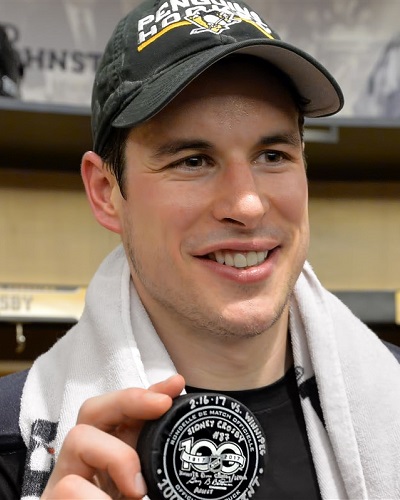 ---
Secret relationship of 8 years?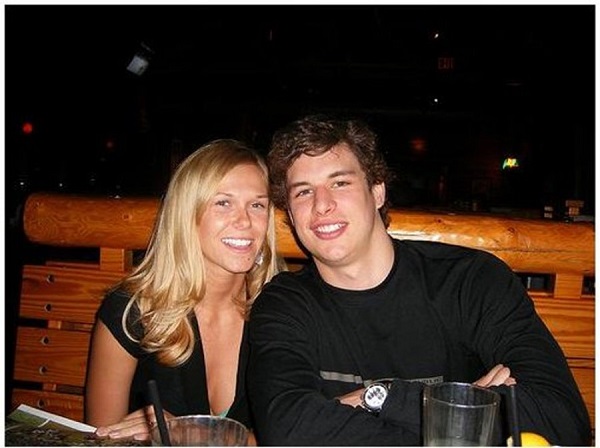 The 32-year-old Canadian Ice Hockey Player, Crosby has been in a relationship for more than eight years already. She is also known for having appeared on various magazine covers.
Kathy was discovered in Virginia at the age of 18. Leutner has appeared in catalogs for Sports Illustrated and Abercrombie & Fitch and she works with Click Models Agency. Though there isn't much information about her it is reported that she has been dating since 2008.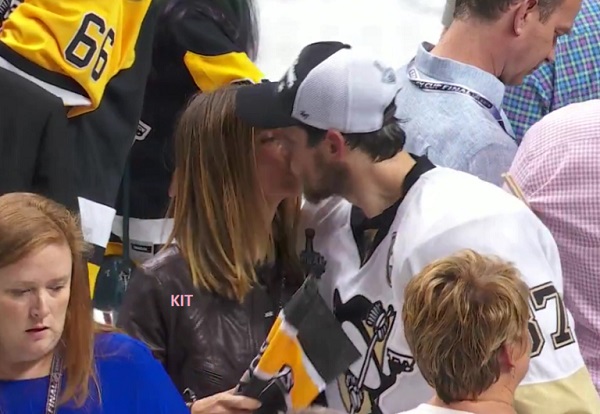 Their dating history isn't just for some months or years. They have been in eight years-long relationships. These two have such a private life that people sometimes think that they are no more in a relationship.
But according to the source, they had separated for some time around 2010/2011. However, these love birds couldn't stay apart from each other for long and got together again.
Don't you have the same questions as I do? Why is it so secret?
Being in a relationship with one of the hot players, wouldn't you be showing him off around? But when I think about it again, nope is the answer.
Showing off is not the ultimate reason for having a love life. If you are in love then you don't need someone else to prove it and this lovely couple has been able to create an example for so many of those fake lovers out there.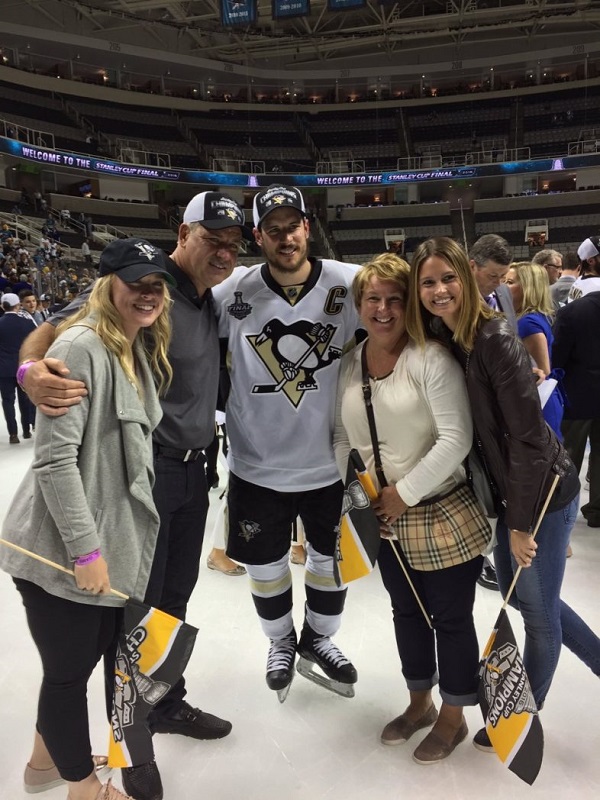 There might not be many photos and news of these two together but some of those that exist define their lovely relationship. Just what we call relationship goals because it's a hot dude with a sexy girl.
Crosby's parents also seem to have given their blessings to the couple. Leutner looks perfect with Crosby's small family in the above photo.
Wait these are not all, look at this picture posted by Kathy on her Instagram. Ways to make every person in the world super jealous, isn't it?
You may like to read A freak mishap! Ex-adult star Mia Khalifa suffered a ruptured breast implant when hit by an ice hockey puck and would need surgery in 2019 for it!
Crosby's previous relationships
Actually, there is no history of Crosby dating anyone else except Kathy Leutner. This is another reason for their perfect and sweet relationship. Just look at this picture of how lovingly the two look at each other.
"Aww!! They are so cute!"
Was that your first expression? It should be!
Maybe this information and pictures are more than enough for us today. What do you guys think about this sweetest love-life ever known?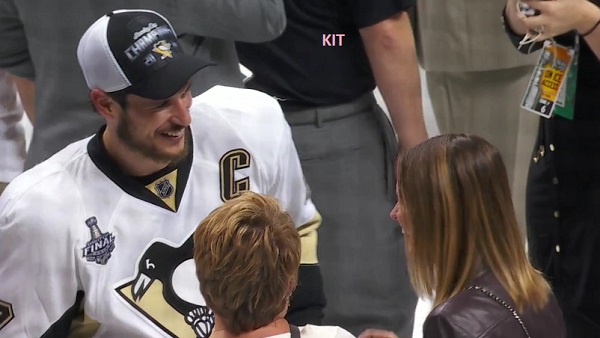 Sidney Crosby and Alex Ovechkin feud
In 2004, Alex was selected for the 1st overall draft and in 2005 he played 81 games in which he recorded 106 points (52 goals, 54 assists).
In the same year, Sidney recorded 102 points (39 goals, 63 assists) for the same number of games(81 games). Hence, for 14 years there is competition between the two. Also, the comparison and analysis between the two by experts and fans have put them on top of the hockey mountain. Seems like the rivalry won't end until they retire.
Also read True Passion! Ice hockey veteran Oscar Gaudet enjoys playing hockey even at age 77!
Short Bio on Sidney Crosby
Sidney Crosby is a Canadian professional ice hockey player who serves as a caption of the Pittsburgh Penguins of the National Hockey League. His nickname is "Sid the Kid". Sidney Crosby was one of the most highly regarded draft picks in hockey history, he has led many to refer to 2005, Draft Lottery as the "Sidney Crosby Sweepstakes. More Bio…