Know about little child model and actress Brooke Nicole Morris relations with her mother! And her career!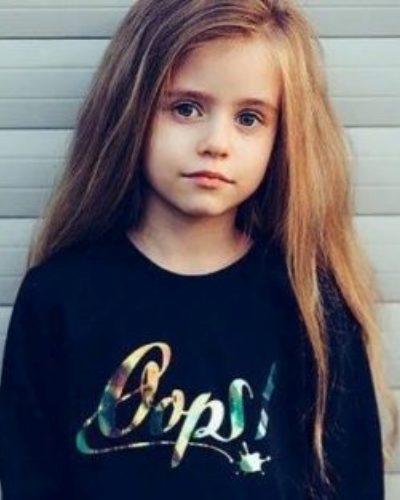 Brooke Nicole Morris is an American child model who has been doing this work since the age of 2 years. She has appeared in glossy magazines and has become popular due to her cute and innocent face and modeling skills.
It is a great achievement on her part that she can deal with and face the camera so well since such a tender age. She is an actress and a fashionista. Brooke Nicole Morris is soon gaining popularity and is turning out to be a child sensation.
Brooke Nicole Morris and her family
Brooke Nicole Morris was born on 13 October 2006 and is just 13 years old. Her childhood has faced some tragic news such as the death of her father Aaron. The cause of his death is not known but to have lost him at such a young age is highly sad.
Brooke Nicole Morris has a lovely and caring mother in Allison. The mother and daughter share a very strong bond between them.
Alison takes care of her daughter's everyday needs and also is seeing to it that she has a bright future. Brooke's mother Allison manages her career and also her daughter's social media accounts.
Happy Mother's Day to the best mom?Thank u for all support&love! I love you Momma&I don't know what I'd do without u? pic.twitter.com/UmvETGverM

— Brooke Nicole Morris (@thebrookenicolx) May 10, 2015
The brave little girl has taken all the difficulties of her childhood with a smile and also uploads wishes for her father (in heaven) on father's day.
HAPPY FATHER'S DAY to my beautiful daddy to heaven?? Love you.
SUBSCRIBE and check out my story for daddy. XO? pic.twitter.com/8PRyrwGuND

— Brooke Nicole Morris (@thebrookenicolx) June 21, 2015
Her sweet message to her father on father's day melts our heart.
It looks like Brooke Nicole Morris is the only child of her parents. There is no mention of a brother or sister on the posts she uploads on her social media accounts. She now resides with her mother in Calabasas, California.
Her career and rise to fame
Brooke Nicole Morris has started modeling at the age of 2 and acting at the age of 4 years. Talking about her favorite project, Brooke Nicole Morris had said:
"I've done a lot of projects, but my favorite one was when I was picked to modeling with Kalie Kloss and I was featured with her in magazine, I can tell this is the best project I've done, but also that was when I was feature in Parents Magazine & American Vogue."
Her pictures have made it to the pages of eminent magazines such as Parents Magazine and American Vogue. She has also walked the ramp when she was just 5 years old.
She has a great stage presence and can handle all the stress that comes with such jobs well. She has the great support of her mother with her, no doubt. Her role models have been Melanie Iglesias, Chantel Jeffries, and Olivia Culpo.
the new photoshoot this thursday pic.twitter.com/wWyOtasnfB

— Brooke Nicole Morris (@thebrookenicolx) May 21, 2015
You may also like to read The supermodel who inspires! Cheryl Tiegs and her career and personal life!
Brooke's lifestyles and likes
Brooke Nicole Morris is busy with her studies and modeling work. She had talked about how she spends her free time.
She said:
"I like going to the pool or beach and SHOPPING with my mother you know every girls "models" who love fashion they must or need to go buy some new things to their favorite store and they are called " fashion maniac or shopaholic" by the way typical me and my mom"
She loves to shop at H&M & Zara, Forever 21, and Mango. She likes purple, pink and blue color. She likes to watch TV shows such as Liv & Maddie from Disney Channel, Pretty Little Liars or KUWTK but also I love Dance Moms.
This great budding star's career is progressing by leaps and bounds and we wish her the best for her career!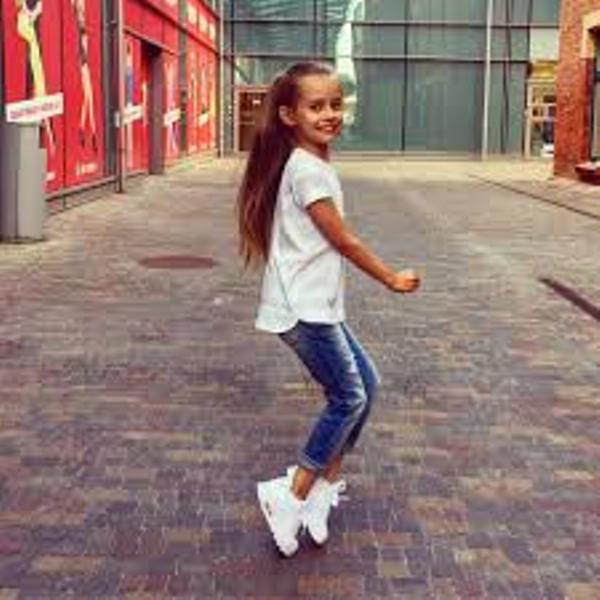 Also read Musician Rod Stewart lost his teenage son Alastair to 'girls and video game Fortnite'
Short Bio on Brooke Nicole Morris 
Brooke Nicole Morris is a young American child model. She has been featured in Parents Magazine. In addition, she has appeared in big magazines such as American Vogue. More Bio…