Know the latest about Robert Pattinson, his rising career graph, his work with the guerrilla-style film-makers and more!
The 'secretly-selfied' star
English actor, producer, musician and model Robert Pattinson was recently spotted on 23rd June 2017 at the starry opening of the Broadway adaptation of '1984' film. He also attended the after-party at Chelsea Piers. Robertson skillfully hid from the paparazzi that had gathered there to interview and photograph the celebrities. But little did Robert Pattinson know that in spite of all his great efforts to duck the media people, he was caught in many of the selfies taken on the scene. Talking about Robert Pattinson, a spy informed Page Six:
"Unbeknownst to him, he was the biggest photo-bomber of the night. Party guests all angled their phones to take selfies with Pattinson discreetly in the background."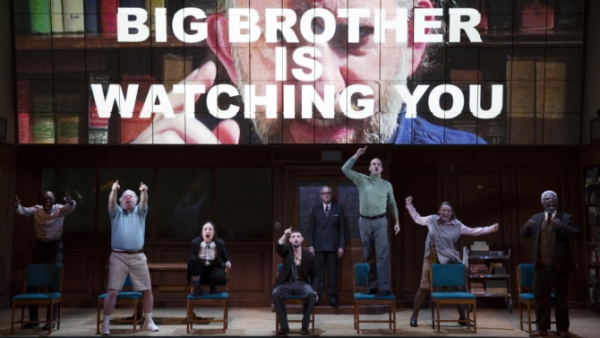 Other stars who graced the occasion included British-American journalist cum editor Anna Wintour, American fashion designer Michael Kors, American actor-comedian Jason Sudeikis, and English novelist George Orwell's son, Richard Blair. American filmmaker Michael Moore was delighted that he is having his Broadway show next door to '1984' film. He tweeted:
"Couldn't come at a better, more needed time. Orwell's '1984' opens tonight on Broadway!"
Robert Pattinson's readiness to 'cater' for a role
Robert Pattinson has starred in a crime thriller 'Good Time' by Safdie brothers. This film is due to be released in the USA on 11th August 2017. Robert Pattinson is very excited about this movie. He portrays the character of thief Connie Nikas in this film. In his interview with OK! Magazine, Robert Pattinson spoke regarding his adamance to have this role at any cost. He said that he desperately wanted to work with the talented and renowned directors. He said:
"I love [their] film Heaven Knows What, and I knew right away that I had to try and meet them and hope they'd let me work on their next project."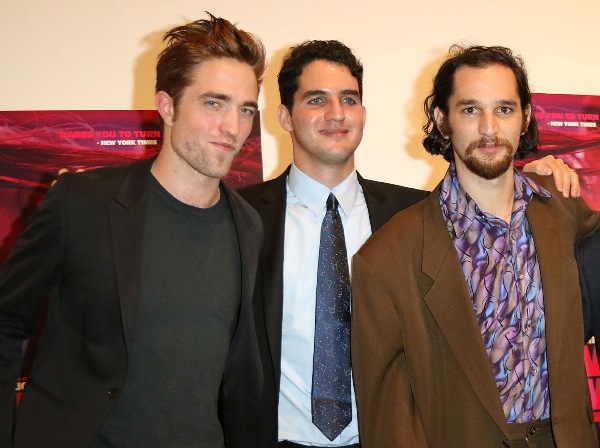 Robert Pattinson continued:
"I don't like waiting around for my agent to call me. I like to go after films on my own because I know my own tastes and the kind of films I want to do better than anyone else. I told the brothers I'd be willing to do anything to work with them, even the catering."
Robert Pattinson ultimately bagged the role. He was happy but he was also afraid since he knew that the Safdie brothers usually resorted to a 'guerrilla style of film-making'.
What is Guerrilla style of film-making?
Guerilla style of filming is usually done by independent film-makers who work on a low or tight budget. In this, filming is carried out without permits, in real locations in a short span of time and without any warning. The crew is usually skeleton and props simple and few. Robert Pattinson initially was very wary of this technique of film-making. But after the film shoot was done, Robert Pattinson was extremely happy and excited about this technique. In an interview given to Page Six, Robert Pattinson said that no one recognized him on the streets of New York as he played his role for the film and it was well-shot and okayed. Not even one photography or video shot was taken by the public. In the movie, Robert Pattinson adorned a much scruffier look and this too helped him to mingle with the crowd without getting recognized by them. He managed to dodge the paparazzi and was elated about this. He also mentioned about another film shoot for the same movie where they had to act in an emergency clinic. He said that they had taken no permissions for that shoot and in spite of it, all went on well. He also said that he no more suffers the stress that used to come during his 'Twilight' days. He said:
"It's a lot less stressful. And in terms of the work I'm doing now, it feels more honest and authentic. "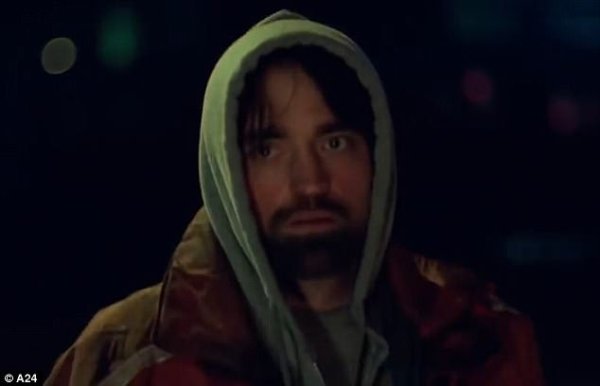 He can now make fulfilling career choices and finds things more fun and interesting now. He has his times of self-doubt but these are few and he has learned to overcome them. After moving back to London, he is happy that he and his girlfriend, FKA Twigs can now live without putting on disguises to dodge fans. He said:
"Things have calmed down over the years, which is a relief because at a certain point I got tired of going out in disguise or wearing a baseball cap all the time,"
www.marriedbiography.com wishes this rapidly evolving megastar the very best wishes for his future ventures.