Know the reason why Prince Harry and Meghan Markle had invited Aunt Sarah Ferguson for their royal wedding!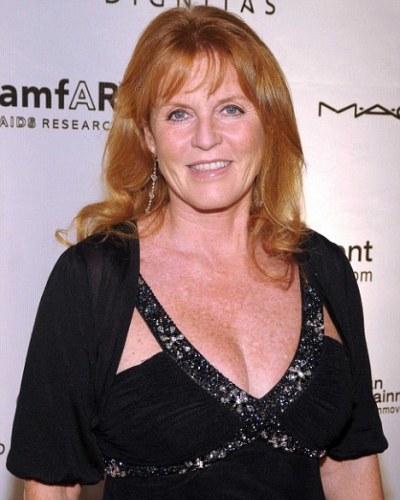 ---
Sarah Fergusson was at the royal wedding
Sarah Fergusson was seen at the royal wedding this May. She had a head-turning look. She was in a navy form-fitting dress that had pink piping.
The dress designed by a Windsor-based designer named Emma Louise Design had a low cut. She also had worn the royal traditional headpiece which was a navy and black mesh headpiece. She came in alone and was seen enthusiastically waving to the assembled crowd there.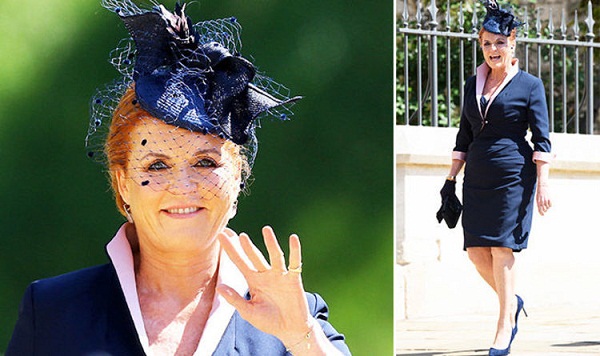 While being seated, it was noticed that Sarah Fergusson's allotted seat was on the other side of the aisle. Her daughters, Beatrice and Eugenie did not know where she was. Beatrice who was seated with her father Prince Andrew was seen asking her father where her mother was.
Sarah Fergusson's scandals
When Sarah Fergusson got married to Prince Andrew, people thought that it was a great union as she was more wild and free than the other royals.
But soon, the paparazzi uncovered a lot of her true self and she was shunned by the royal family. The divorce happened and she also made headlines for her money woes.
Sarah Fergusson married Prince Andrew in 1986. The couple has two daughters; Princess Eugenie and Princess Beatrice. In 1992, Sarah was caught with her financial advisor in a compromising position.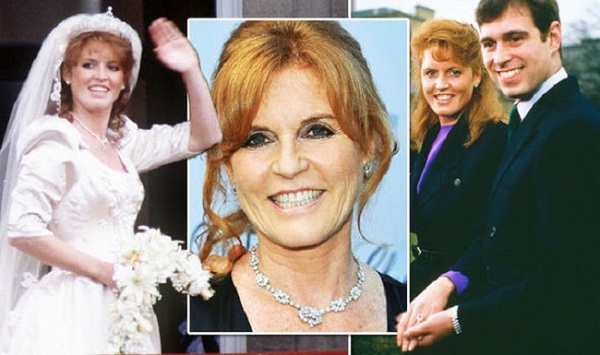 She was vacationing in the South of France at that time. Paparazzi had photographed the advisor sucking her toes. The same year, divorce was announced by Sarah and Andrew.
Sarah had tried to sell access to Prince Andrew to an undercover reporter. The reporter had posed as a foreign businessman and stated that he was interested in accessing information about Andrew.
Sarah agreed and stated that she would help if given $ 600000. Sarah later defended that Andrew was aware of the meeting and that she felt 'devastated by the situation'. No one including the royals believed her explanation and shunned her.
Why did Prince Harry invite her?
Sarah Fergusson was a close friend of Prince Harry's late mother Lady Diana. Harry had grown up with her as an aunt and had fond memories of those days.
The royal historian, Victoria Howard stated:
"Harry grew up with her as an aunt so it makes sense for her to be there,"
Sarah was one of the 600 guests at the royal wedding but her name was missing from the post-wedding private evening party. Makes sense!
But Prince William and Kate were not comfortable calling her for their wedding and hence avoided it. Her scandalous past and bad blood with some of the royal family members were too much for Prince William and Kate to handle at that time and hence they did not extend an invitation to her at their wedding. Prince Harry is also more close to her daughters than Prince William ever was.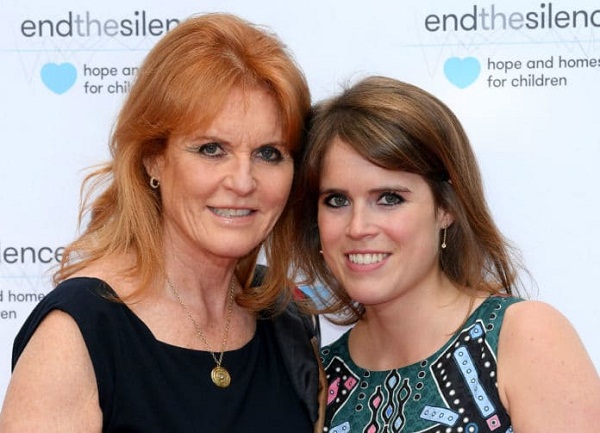 The next royal wedding would be that of Princess Eugenie and her boyfriend of many years Jack Brooksbank.