Know about the two most important women of the life of Shelby Blackstock; His mom Reba McEntire and his girlfriend Marissa Branch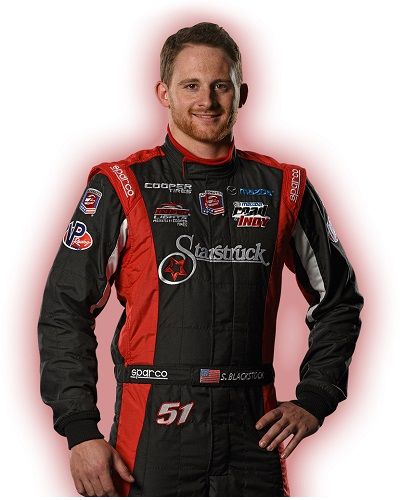 Shelby Blackstock is very popular for being the son of The Queen of the Country, Reba McEntire.
Unlike his mom, Shelby has chosen an entirely different career.
He quit school to be a racer and his mother doesn't mind at all.
The support from Reba to her son and from Shelby to his mom is what we call Mom and son goals.
---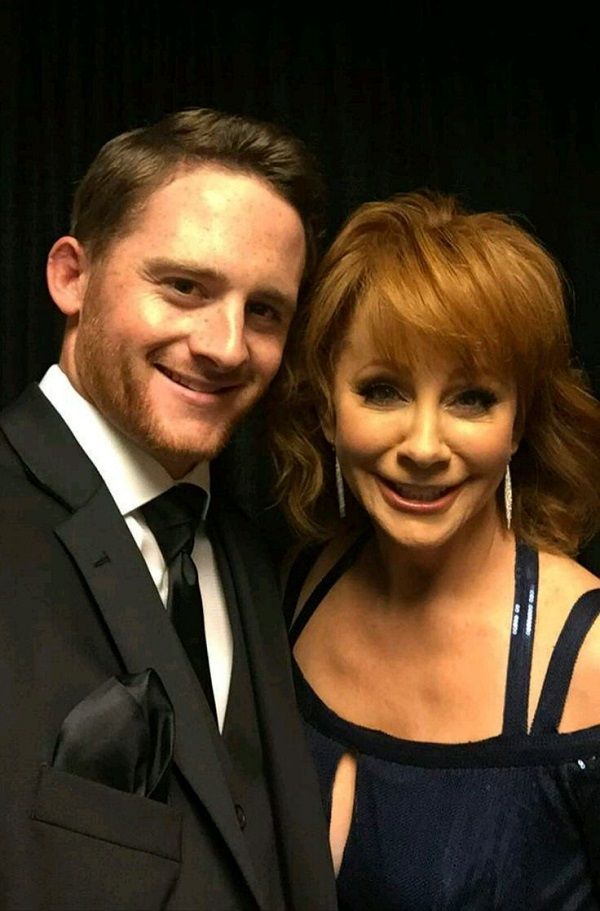 Shelby Blackstock-Support for each other
Both Reba and Shelby support each other in every important event for each other. Shelby provides his mother company during her award shows while Reba is seen in her son's race now and then.
The most memorable ones can be considered at the time when Shelby accompanied Reba on one of the most important days of her life. It was six years back when Reba was getting honored by the Country Hall of Fame Award. She really deserved the award and her son by her side made it even more special.
Likewise, mom, Reba didn't stop from supporting her son on his first-ever race, where obviously, he won 1st place that too an impressive one.
Reba has other children by her side. Although all the others are her step-children, she still loves them as her own BUT Shelby is, of course, her most lovely one.
The son Shelby Blackstock who wishes on her birthday
Not every son is devoted to their parents these days. It is hard to see those happy moments between them. However, Reba and Shelby make us easy to look at that example. Shelby never forgets to wish Reba on her birthdays and the way he mentions his mom to be the best one he could have ever wished for in every post is just too lovely to handle.
The devoted ladies' man
Not only is Shelby loving towards his mom but also towards his beautiful girlfriend, Marissa Branch. Shelby doesn't talk about his lover in the media but he clearly shows through his social media accounts that he is only and only "Marissa's man".
He surely makes Marissa feel special in every way possible. From celebrating her birthday to celebrating her graduation day. Marissa being top in her class even while both working and studying made Blackstock too proud for sure that he didn't lose this chance to show off that moment to his followers.
The Happy Trio of 'mother, son, and daughter in law'
Mom- Reba McEntire, son- Shelby Blackstock, and his girlfriend- Marissa Branch is the perfect family we could ever imagine about.
Besides Shelby, Marissa and Reba also seem to be fond of each other. They celebrate every moment together and give away the happy family feeling, when together.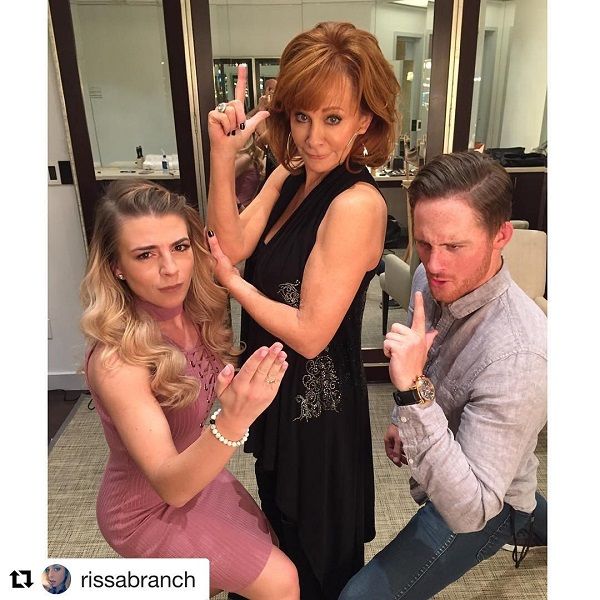 Shelby's siblings
While we are talking about family, we can't forget about Shelby's siblings- Chassidy, Shawna, and Brandon. Reba maybe divorced from her ex-husband, Narvel Blackstock but her relationship with the Blackstock family and her step-children are still the same.
Recently, Reba celebrated Thanksgiving together with her Mother-in-law, step-children, and grandchildren.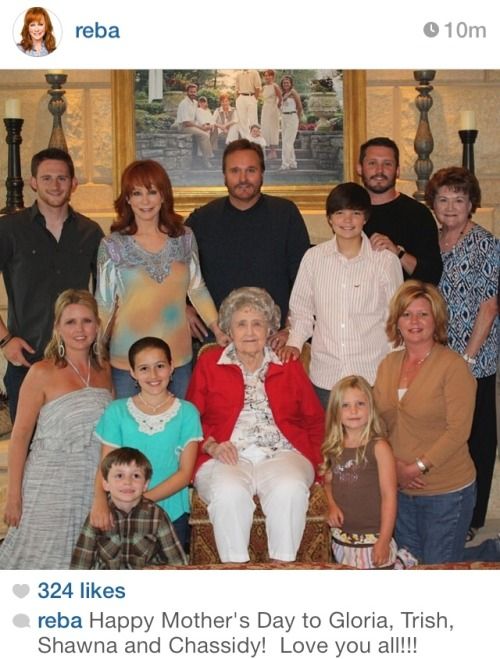 Not all Shelby's siblings are known to the world but one of them is. Who? He is talent manager Brandon, we are talking about. He is married to singer Kelly Clarkson and the relationship between them seems unbreakable.
Also Read: Brandon Blackstock's wife, Kelly Clarkson says that she never felt sexually attracted to anybody before she met Brandon Blackstock! Click for more details!
Short Bio on Shelby Blackstock
Shelby Blackstock is an American racing driver from Nashville, Tennessee. He is also recognized as the son of country music singer Reba McEntire and her ex-husband Narvel Blackstock. More Bio…