Who is Kodi Lee? Know about Lee's journey to being crowned as America's got Talent season 14 champ
America's got talents' season 14 ended this Wednesday and Kodi Lee was announced as this season's champion. The whole internet rejoiced over the 22-year-old's win, who is blind and has autism but moreover, has constantly proven his incredible talent over the show.
Kodi took home a prize of $1 million but the most memorable gift he's received through the show; is the love and support of millions of hearts. There's no doubt that Kodi is truly a born prodigy.
Kodi Lee's journey to America's Got Talent S14 champion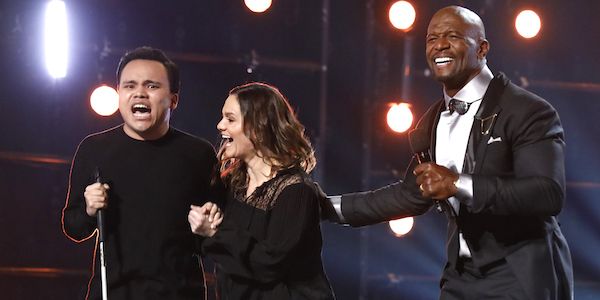 Talent can't be defied and Kodi's existence proves it. The Southern California native, who is legally blind and was diagnosed with autism at the age of four made history as the winner of America's Got Talent season 14 this Wednesday.
The 22-year-old talent wowed us with a historical music moment during his first audition and not to mention compelled the judges to stand on their feet. While singing and playing Donny Hathaway's 'A Song for you', he stunned the audience: a jaw drop from Cowell and countless tears from Hough.
Gabrielle slammed her first golden buzzer and sent Kodi straight to the live shows. This was the biggest moment of his audition. Gabrielle Union quoted,
"He's making people believe in somethinf they didn't even know is attainabe. He's magic."
Paul Simon surely knows talent when he sees one. The singing icon allowed the musical prodigy to perform Simon and Garfunkel's 1970 hit Bridge Over Troubled Water during the quarter-finals of contest America's Got Talent.
It was no news that Lee is an incredible singer but with every new performance, he seemed to bring different stories and moreover had us stunned.
On Wednesday os September 18,  Lee performed "You are the Reason" alongside Leona Lewis and the whole audience was gushing over his performance.
Furthermore, his performance crowned him the winner of this season's champion and won him platforms to headline shows at Paris Las Vegas Hotel & Casino in Las Vegas from Nov 7 to 10.
Also, read about Stunned Simon Cowell was blown away by deaf singer Mandy Harvey and her incredible audition on America's Got Talent
Musical genius Lee worked hard to stand where he is today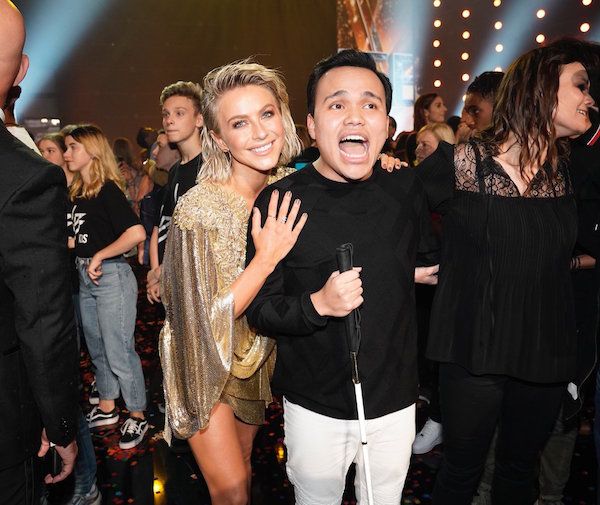 Years before the big AGT moment happened, Kody was working exceptionally hard to achieve his dreams. His website states that Kodi is a savant and has been playing piano and singing across the world for years.
Before making his astonishing win on the talent show, Kodi would perform on local stages often. The singer and pianist kicked off the Elsinore High School pep rally with the national anthem way back in 2012 and later graduated to a small stage at the long beach Aquarium where he performed at Human Abilities Event with sister Kayla and brother Derek the following year.
Kodi has his youtube channel which has amassed 282,000 followers and garnered over 1.7 million views one of his famous cover "All of Me" by John Legend in 2015.
Music transcends language and Kodi Lee relies on music to connect with the world. His mother acknowledged his talent early and made an effort to help forge a path for him.
During the season premiere, Tina Lee spoke about her son's love for music and how hard Lee works to make it a possibility,
"Through music and performing, he was able to withstand living in this world because when you're autistic, it's really hard to do what everybody else does, It actually has saved his life playing music."
Also, read about Winner of Romania's Got Talent 2016 and Amazing singer from America's Got Talent 2016-Laura Bretan's successful is an outcome of her mother's encouragement!
Kodi Lee: Behind the Music
The singer and pianist, Kodi Lee born on July 27 of 1996 is the firstborn child to Tina and Eric Lee. He was born with optic nerve hypoplasia and survived a life-saving surgery at 5 days old. Lee got diagnosed with autism when he was only four years old.
Kodi Lee has two siblings: Derek Lee and Kayle Lee. The 5-foot 4-inch tall singer studied at Elsinore Hight School. He is one of the only approximately 25 in the world today who posses his extraordinary abilities.
Kodi's amazing gift lies within his musical expression, perfect pitch, and passion for all forms of music. Kodi has an audio photographic memory, in which he can recall music he hears after just one listen.
Kodi's story, his inspirational dedication, and passion to overcome all obstacles have been featured in Orange County Register, LA Times, numerous broadcast television features and documentaries. Moreover, he's also inspiring with his effort to bring awareness to autism and many other charitable organizations.
Also, read about The 5 facts you must know about the indie-band " Daughters" frontwoman, Elena Tonra!
Watch All of Kodi Lee's stunning perform on America's Got Talent s14:
source: news crunch