Who is Kori Sampson from 'Too Hot to Handle'? Know about his early life, love potential on show, social media, biography
Kori Sampson is a reality TV star known for being the cast of  Too Hot to Handle of 2020. Kori Sampson is 24 years old from Plymouth, England, United Kingdom. He has been working in the modeling and acting field for a long time. He is also a personal trainer.
Kori said,
"So mans gonna be on Netflix next Friday. Secret's finally out the bag! I am gasssssed."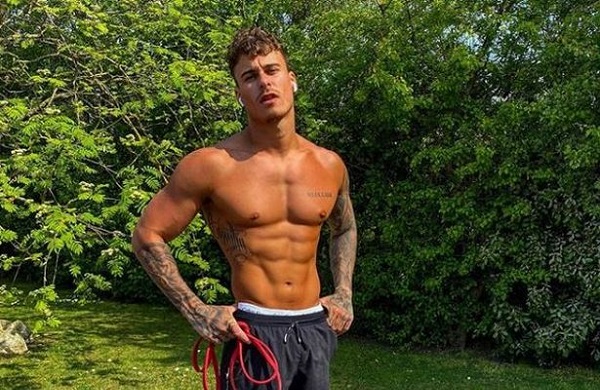 The show Too Hot to Handle is different than other dating reality shows that it focuses on building emotional connections over physical.
Likewise, the show rewards with a $100,000 cash prize, with a shocking plot twist, that every time someone kissed or inappropriately touched another, the prize fund would lose cash.
Sampson was kicked off the island before the prize fund was released. But he earns a huge amount through sponsored posts on Instagram. Kori said,
"I think it's weird people saying I wasn't there for the right reasons, we didn't know the concept. The show explains it picks serial swipers. I did what I wanted to do. The whole time I was just being me and doing what I wanted to do."
Early life of Kori Sampson
Kori Sampson was born on 29th February 1996 in Plymouth, United Kingdom. He is of British nationality. He grew up in Plymouth alongside Mark Sampson and Nikki Davis. Similarly, he has a sister Tilly with whom he spent most of his childhood.
Sampson attended Devonport High School. He loves traveling and has posted pictures of his recent adventures in party hotspots Thailand, Amsterdam and Ibiza.
Also read Ashlee Holmes Malleo ending her marriage with husband Pete Malleo! Know about her pregnancy with son Cameron, early life, social media, biography
Did he find love in Too Hot to Handle?
Kori Sampson did not have any intention to find a deep connection with a partner. It is said that he just wanted to fulfill his lusty desires.
Kori had a chance with his fellow contestant Chloe which he did not take sincerely. He ignored her and asked Francesca to go out on a date with him.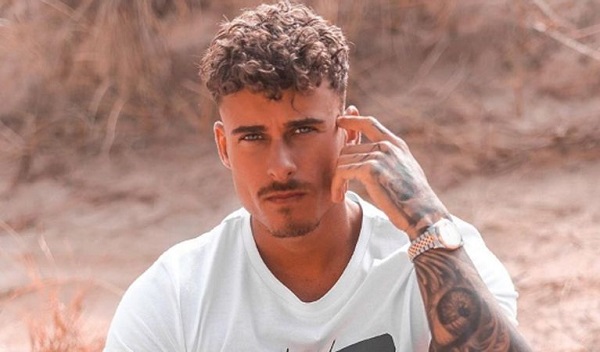 Sampson after Too Hot To Handle
Kori Sampson has been traveling to a few foreign destinations. He is one of the hottest men on the reality dating show called Too Hot To Handle. 
He has gained an insane amount of fans following his appearance on the show. After the show, Sampson is seen doing some modeling gigs and promoting his business.
He has stunning six-pack abs, chiseled jawline, and sexy tattoos. At present, he is back in the UK from his fun vacation with his close friends in Amsterdam.
Similarly, he has He also traveled to some exotic places in Spain, Rome, and Thailand. For promoting his fitness and personal training business My Lean Lifestyle. 
He has been working at the local PureGym. He has a degree in nutrition. His aims are to get lean, eat healthily, and follow a strict workout routine.
Kori Sampson on social media
Kori Sampson has around 851k followers on his Instagram account. He first made a post on 27th September 2018. Sampson shares his modeling shots on his account. He is a fitness freak and shares his workout posts.
He shared about working out and wrote,
"If you wanna make positive changes in any aspect in life. Make yourself accountable for all your actions. When it comes to fitness and the way you look, look in the mirror every day take photos everyday, judge yourself. Don't beat yourself up in all means, this isn't about being happy in your skin or loving yourself,"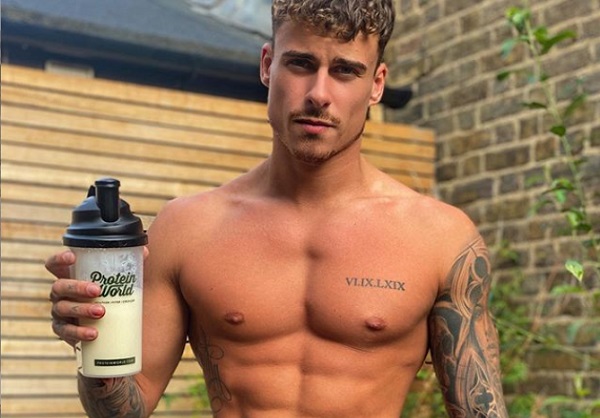 Sampson has around 4.5k followers on her Twitter account. He joined Twitter in April 2020. Likewise, he also has a Facebook account. Kori Sampson is also on TikTok.
He has around 125.3k followers on his account. He has gained 540.8k likes. His videos get thousands of views. One of his most viewed videos is of VIBEz – DaBaby which showed his toned body.
Also read Insight on the happily married life of Mindy Jennings and her 'Jeopardy!' winner husband Ken Jennings! Know about their children, net worth, social media