Kourtney Kardashian and Travis Barker dropped IVF to just focus on their wedding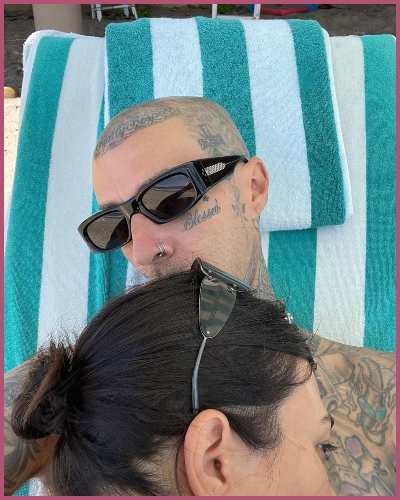 Kourtney Kardashian is very excited to have a child with her husband Travis Barker
The reality star recently revealed that the two stop their IVF journey for now
Kourtney is all set to launch her new Venture LEMME, a line of natural vitamin and supplement gummies
---
Kourtney Kardashian, 43, gave an update on her IVF journey in a recent interview.
The Poosh founder has been trying really hard for a baby since her early relationship with Travis Barker. In the last season of Hulu's The Kardashians series, the couple revealed about their excitement having a child together.
In earlier May, the two finally made it to an egg retrieval after having many complications. The two even documented their fertility journey on the family's new Hulu reality series The Kardashians.
Why the couple dropped their IVF Journey?
Well, it is literally sad to hear such news after suffering a lot in their pregnancy journey. Kourtney and Travis still hope to grow their family, as they just take a break for a while.
In a recent interview with WSJ Magazine, she revealed that the couple took a break from IVF for now. She disclosed,
"We started an IVF journey, but I stopped,"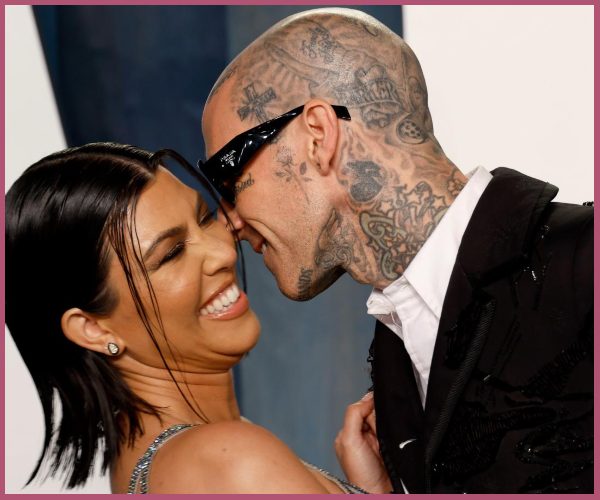 Kourtney said,
"It was a lot. I took a break to just focus on our wedding and getting married."
Also read Kourtney Kardashian Having Complications To Carry Husband Travis Barker's Child
Kourtney, on the other hand, is already a mother of three; Mason, 11, Penelope, 9, and Reign, 6, who she shared with her ex, Scott Disick.
Similarly, she is stepmother to Landon, 18, and Alabama, 15 from Travis's previous relationship with Shanna Moakler.
Kourtney is set to launch a New venture 'LEMME'
Mrs. Barker revealed the outlets while holding off their IVF journey that she is launching a line of edible supplements. Kourtney said the brand's name 'LEMME,' came to her "organically," similar to how she landed upon her own children's name.
She told,
"I couldn't think of the right word for each scenario [in which to take a supplement], but we'd say all the time, 'Lemme focus on this.' Once we realized we use it so much in our vocabulary, none of us could get it out of our heads,"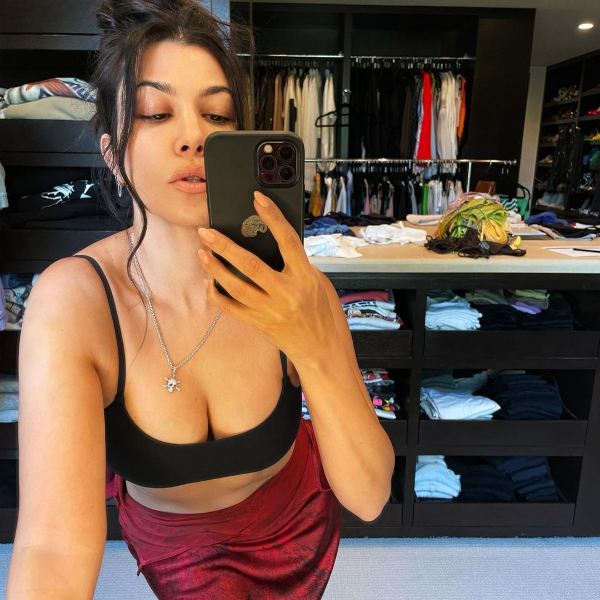 Her latest products are natural, vegan, gluten-free, and have been "clinically tested". The reality star even "muscle-tested" the gummies on herself.
Further, she is planning to launch Lemme on September 27, 2022. The product lunch just holds days after the premiers of season two of The Kardashians, which is on September, 22, aired on Hulu.
Also read Kourtney Kardashian said she loves Travis Barker more than anything on his 46th birthday!