Kourtney Kardashian Having Complications To Carry Husband Travis Barker's Child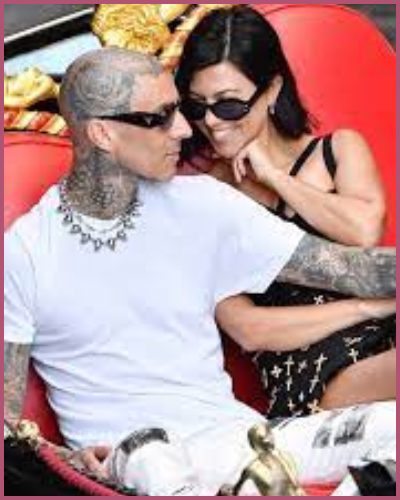 Kourtney Kardashian is planning a baby with her husband Travis Barker, 46 as the Kardashians tell their story.
The reality TV star is having complications and depression while conceiving her husband's child.
Kourtney Kardashian is tired of failed multiple IVF and will she carry Barker's baby in her womb?
---
Kourtney Kardashian, 43 is stressed out with the fertility medication she is taking to conceive the child of Travis Barker.
Let's see what are her medications, and birth procedures and find out why she is panicking.
Is it real that Kourtney Kardashian is planning a baby at 43?
The reality star Kourtney Kardashian who is recently married to her longtime friend Travis Barker wants a baby of the two.
Kris Jenner sat down with her eldest daughter about her doctor's appointments were going while visiting Kourtney's home.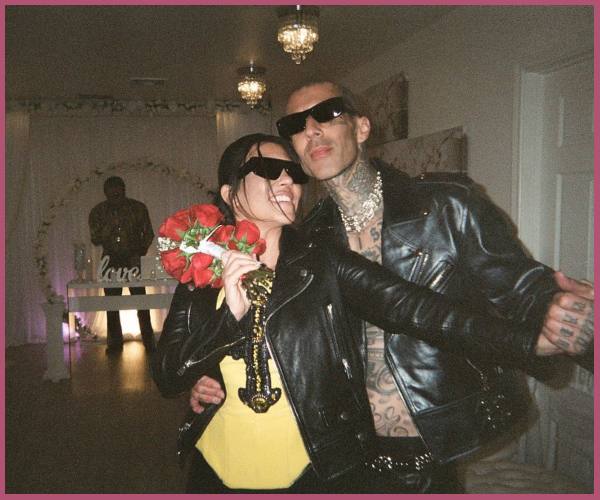 Kourtney answered on the Hulu series The Kardashians about her willingness and efforts to have a child with her husband Travis Barker. She said,
"Travis and I want to have a baby and so my doctor took us down this road of doing IVF and it hasn't been the most amazing experience."
Eventually, Kourtney added that it is stressful that the medication is leading her nowhere. She explains how the medications are leading her to a disturbed mental state and probably ongoing a depression.
Also, Read more about What? Kourtney married fiance Travis Barker?
What birth techniques Kourtney Kardashian has tried to date?
Kourtney Kardashian is as desperate as she sounds to have kids with her newly married husband Travis Barker.
In the recent episode of The Kardashians, Kourtney talks about her IVF journey, medications, and several techniques she is ongoing to be a mother.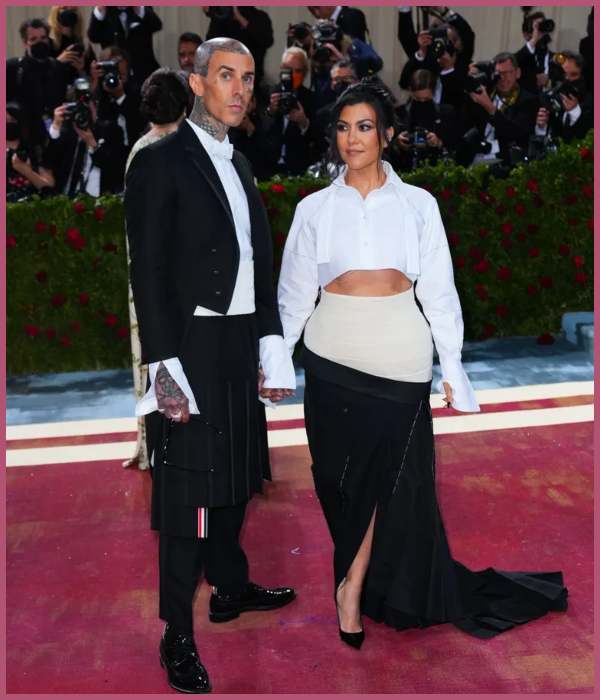 She is not happy with the failed in-vitro fertilization (IVF) while planning a baby with the blink-182 drummer. Kourtney Kardashian has been exploring wacky new-age treatments for being a mother at 43.
As she talks about her experience, she has had Vagina steam, no-sex cleanse and X-rated advice. Meanwhile, nothing is working in her favor and high doses of medication are making her completely restless and depressing to her.
According to the recent update, Kourtney's doctor has advised her to drink Travis Barker semen for a while to boost fertility.
Also, Read Kardashians-Jenner Fashion Statement at Kourtney Kardashian's Italy Wedding
How many kids does Kourtney have?
Kourtney Kardashian is planning her baby no 4 with Travis Barker. The reality star is already mom to three kids Mason, 11, Penelope, 9, and Reign, 6, with ex Scott Disick.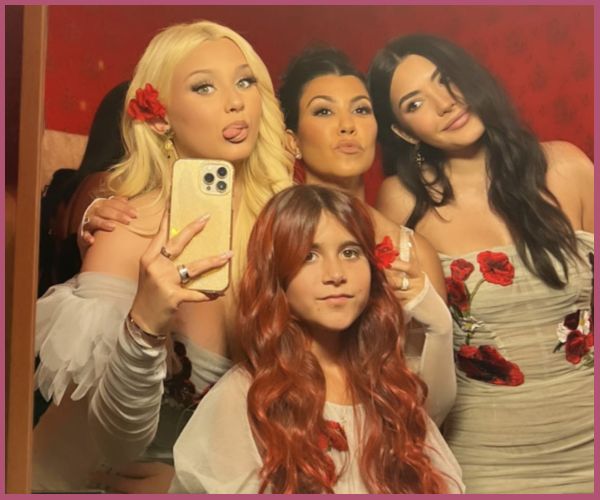 Talking about her foster children, Barker is dad to son Landon, 18, and daughter Alabama, 16 with his ex-wife Shanna Moakler. Additionally, Barker is also a father figure to his stepdaughter Atiana, 22.