Is Kourtney Kardashian Pregnant or Its Just a Rumor?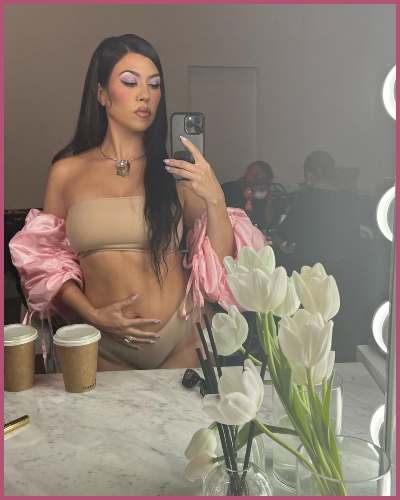 Kourtney Kardashian is swirling pregnancy rumors online during Lemme's photoshoot.
The Kardashians sister in her mirror selfie donned in a bikini with her hand on her stomach is not strange to baby speculations.
While Kourtney has stopped her IVF journey with Travis Barker, fans want a baby for the couple together. 
---
Is Kourtney Kardashian Pregnant for real?
The answer is straightforward no but fans are eagerly waiting to hear good news. Her pregnancy rumors are swirling around with husband Travis Barker immediately after she posted pictures from her Lemme's photoshoot campaign.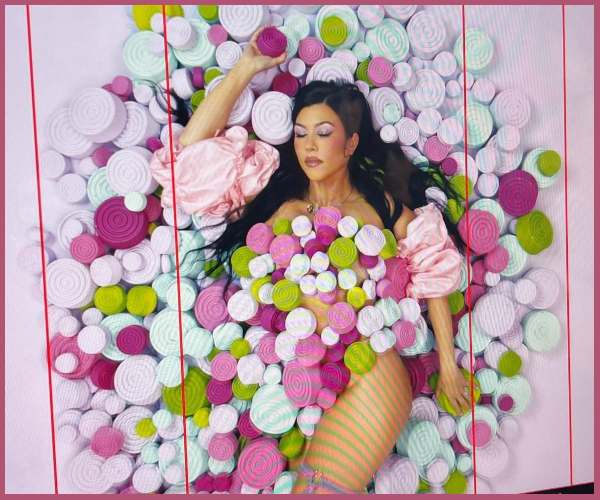 On her September 17, 2022, Instagram post, Kourtney posted a mirror selfie of her in a nude bikini. There were speculations throughout the comment section as she was posing with her hand on her stomach. Someone wrote,
Why r u holding ur belly? Love the figure but inquiring minds r curious 😘
Meanwhile, another comment is who wanted to see Kourtney carry the blink-182 drummer Travis Barker in her belly wrote,
I pray you and Travis have a baby together 🥲😊
The post was leading multiple commenters to speculate that Kim Kardashian's sister was subtlety announcing a pregnancy. Someone anonymous wrote,
Is there a baby in the oven yet? 🤩
Most of the comments were talking about her curves shapes, and how she maintained herself despite giving birth to 3 babies saying,
Beautiful mama, embrace your curves, It's reality and your gorgeous 🧡
Also, Read Kourtney Kardashian and Travis Barker dropped IVF to just focus on their wedding 
How many kids do Travis Barker and Kourtney have?
Though Travis and Kourtney opted for IVF and went on to bizarre remedies like drinking semen, there is no pregnancy announcement yet. In fact, they stopped IVF mid-journey.
Talking about the kids, Travis Barker has a son Landon Asher Barker, 18, and a daughter Alabama Luella Barker, 16 from his ex-wife Shanna Moakler. On the other hand, Kourtney is a mother to three kids of Mason Disick, 12, Reign Disick, 7, and Penelope Disick, 10 with ex Scott Disick.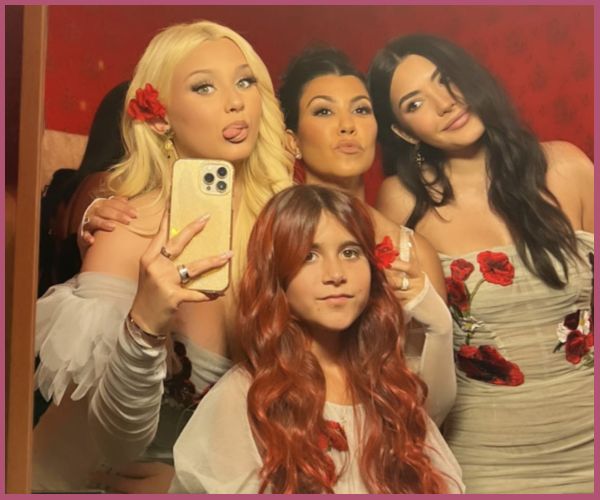 The 43-year-old media personality Kourtney is the newlywed wife of Kourtney while the duo had opted for marriage three times. They had a legal wedding registration in May 2022 before they had a lavish Italy wedding a month after their April marriage practice.
Also, Read Kourtney Kardashian Having Complications To Carry Husband Travis Barker's Child