A Glance at Kourtney Kardashian and Travis Barker's Legal Wedding Photos! Grand Italian Celebrations Pending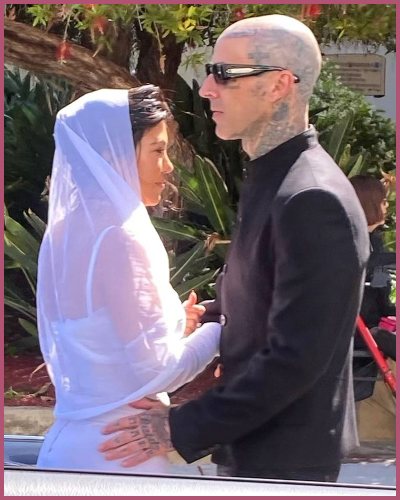 Kourtney Kardashian uploaded black and white wedding photos shortly after her legal wedding.
Kourtney had a practice wedding in Los Angeles on April 4, 2022, early morning.
The reality star is even planning a grand wedding celebration with Travis Barker in Italy soon.
---
Kourtney Kardashian, 43 shared wedding photos with Travis Barker, 46 in black and white color captioning,
"Till death do us part."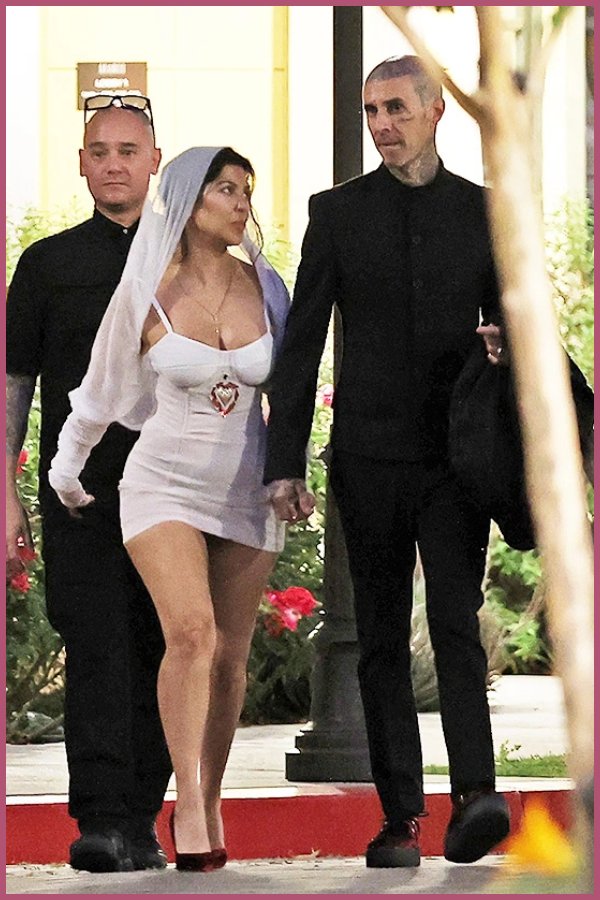 The Kardashian sister legally tied the knot with American musician and blink-182 drummer Travis Barker on Sunday, May 15, 2022, in Santa Barbara.
Kourtney Kardashian- Upcoming wedding in Italy
Seems like Kourtney Kardashian is marrying Travis Barker under a grand celebration again. Will its premiere on the Hulu Tv reality series The Kardashians?
The wedding nuptial ceremony of Kourtney Kardashian and Travis Barker took place among close friends and family members in an intimate ceremony. According to recent news, the reality star is planning something big in Italy,
They had to legally get married first ahead of their big Italian wedding, which is happening very soon.
Also, Read Kourtney Kardashian's Marriage With Travis Barker is Real!
Kourtney Kardashian- Wedding dress
Kourtney Kardashian wore a $1.8k bridal mini dress with a hooded veil in her legal wedding ceremony. She took pictures with her grandmother during her legal wedding ceremony in Santa Barbara.
Travis  Barker wore a black tuxedo and black sunglasses. The wedding photos of Kourtney Kardashian gave a vintage vibe as they upload in black and white mode.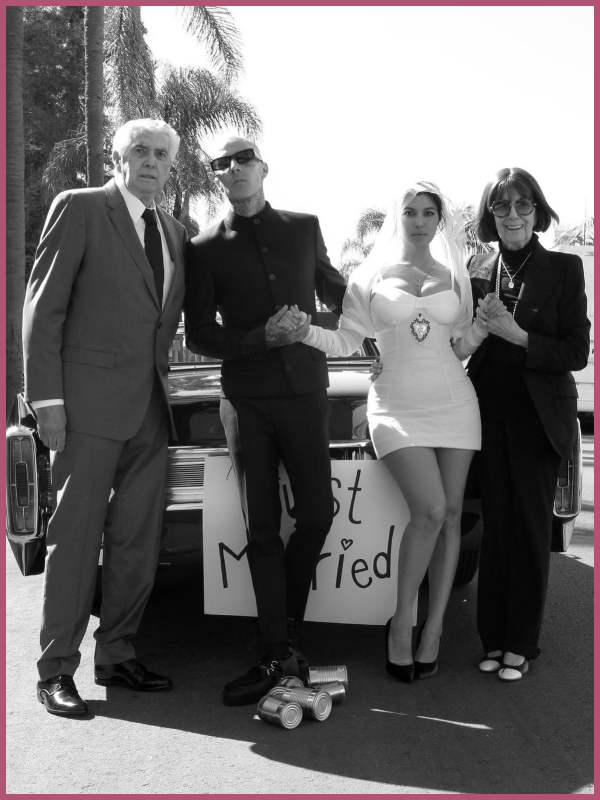 Wedding car and Happily Ever After
The couple walked out with a Cadillac Couple de Ville luxury wedding car at the back of which they attached Just Married.  Their happily ever after just begin.
Needless to say, the two have been in much love since they got engaged in October 2021. They even had a practice wedding on April 4, 2022, at 2 am in the morning in Los Angeles followed by Travis Barker.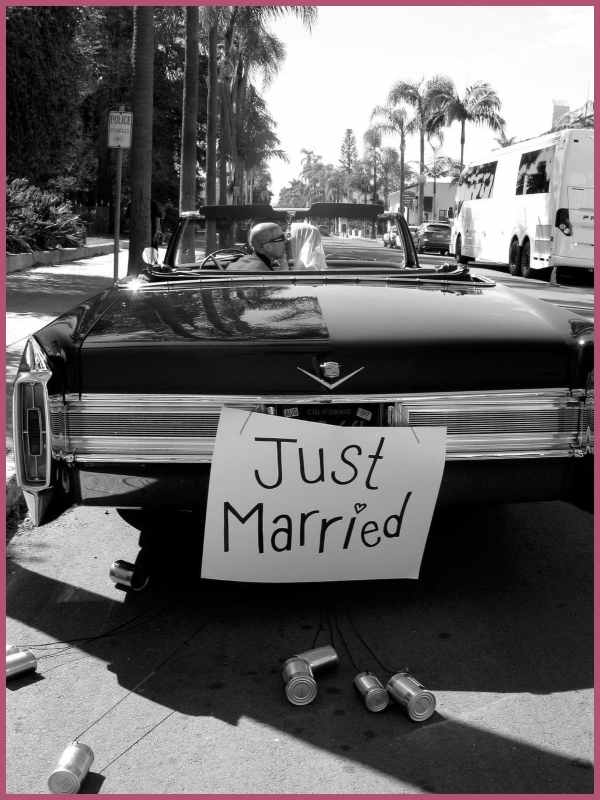 Her sisters might not have attended her legal wedding as younger sister Kylie Jenner and partner Travis Scott was spotted at Billboard Music Awards 2022 red carpet. This confirms something big is definitely coming from the Kourtney Kardashian, different from her legal and practice wedding.
Also, Read Gay Couple Frankie Grande and Hale Leon- Star Wars Themed Wedding!
Who is Travis Barker?
Travis Barker, 46 is an American musician and drummer for the rock band Blink-182. He is named punk's first superstar drummer by Rolling Stone, also mentioning him as one of the 100 greatest drummers of all time.
Likewise, he is also a reality TV star who appeared in the MTVs family reality series Meet The Barkers with his family. He appeared alongside ex-wife  Shanna Moakler, and his two children, Alabama Luella Barker and Landon Asher Barker. Read bio…
Also, Read What? Kardashian married fiance Travis Barker?