Who Is Kourtney Kardashian's Friend Veronique Barnes? Know All About Her Personal Life And Career!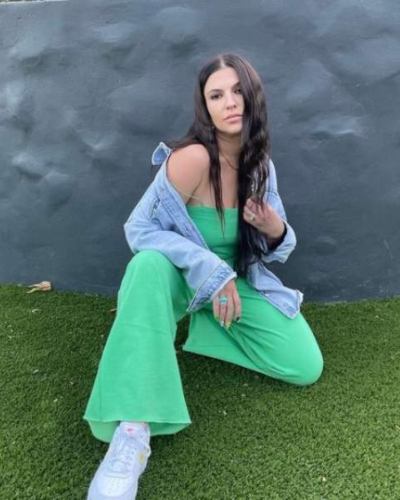 Veronique Barnes is a friend of the famous reality star, Kourtney Kardashian. 
She is a mother, actress, and designer. 
Barnes is married to a musician, Garrett Marshall Barnes. 
---
Veronique Barnes grabbed the eyeballs as she was hanging out with famous reality star, Kourtney Kardashian. If you follow Kourtney on social media, you may notice, she has shared a lot of photos with Barnes. Many fans are wondering who is Veronique as she is hanging out with the reality star. Here is all you need to know about Veronique Barnes and her life.
Who Is Veronique Barnes?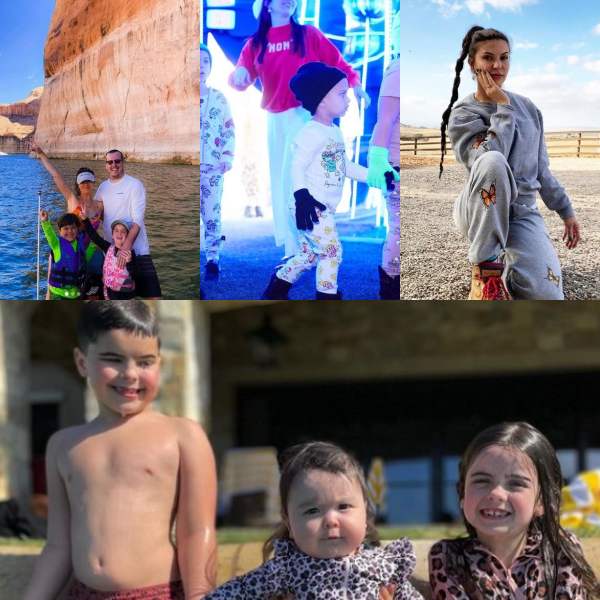 Veronique Barnes was born on March 27, 1979, in Los Angeles, California, USA. She is an actress, mother, and also children's clothing designer. Barnes went to high school with the KUWTK star, Kourtney Kardashian. Barnes tied the knot with her musician husband, Garrett Marshall Barnes. As per the report, he has done music for famous movies like Hustlers, Birds Of Prey, and The Tax Collector.
On the other hand, Barnes designs kids' clothing with the idea of them going to imaginary places. The full-time mom says she had the idea to design kids' clothing after she gave birth to her twins. Meanwhile, she also stated she is passionate about story-telling. That is why she likes to portray a story through her whimsical children's clothing line.
The career path of Veronique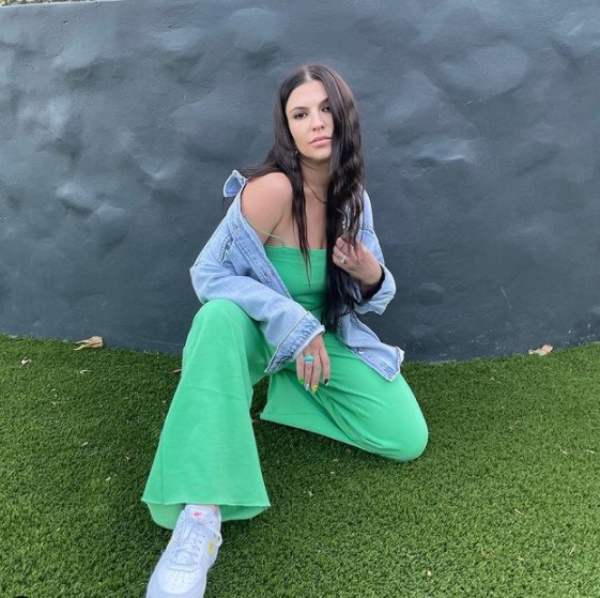 The full-time mother is also an actress and a designer. She is most popular for her role as Alpha Zeta Sister in Bickford Shmeckler's Cool Ideas and Kyla in Shards. Barnes was also involved with the brand like Rookie of the Gear. This brand specializes in vintage clothes from the 80s and 90s. She is the founder and designer of the company, Ice Cream Castles. It is a California-based company that designs vintage-inspired clothing since 2016.
High-school Besties 'Re-kindled' their friendship
Many of you may not know but Veronique and Kourtney are high school besties. In 2020, they rekindled their friendship. The high school duo posed in black loungewear in front of Christmas trees relaxing on their ice cream pillows. As per their post, the girls reunited after 20 years after their graduation. Not only them but their fans were also quite happy seeing two besties meeting after such a long time.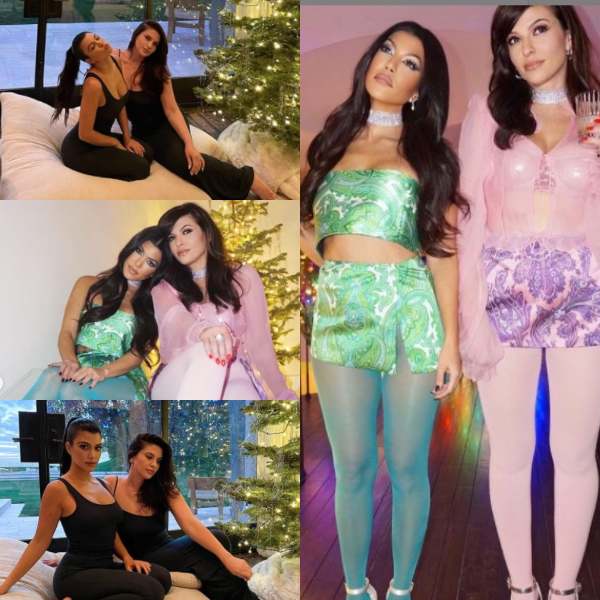 Kardashian posted a picture of two calling the two "high school bestie". The entrepreneur also shared the picture on her own Instagram page saying "valley girls 4 life." The girls definitely lived their high school life by going back on the ride of memories after so many years.