Kris Aquino narrates her recent health scare and outs the results of her investigations in Singapore!
Actress Kris Aquino suffered a recent health scare in which she flew to Singapore to rule out any dreaded underlying problems in her body.
Kris Aquino talks about her recent health scare
Kris Aquino had some financial problems and it was severe enough to affect her health negatively. She had lost a considerable amount of weight and had to be flown down to Singapore for further investigations. She and her two sons were in Singapore for her medical evaluation and treatment.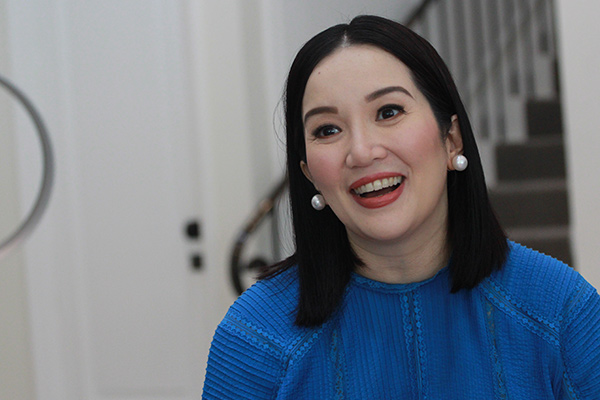 She was tested for any hidden tumors and confirmed to her fans that all her results for tumor markers were negative. She wrote on her Instagram that she and her son Bimby were going through several Google searches and trying to understand the varied medical terms and jargon used for her condition.
Kris Aquino talks of her result trends
Kris Aquino updated her fans on her test results and also gave them a timeline of her results. She said that she and her sons have been going through the test results which she had done from September 2015. They realized that her recent tests which she carried out in the Philippines were not as good as the ones that she had got done when in San Francisco in March 2018.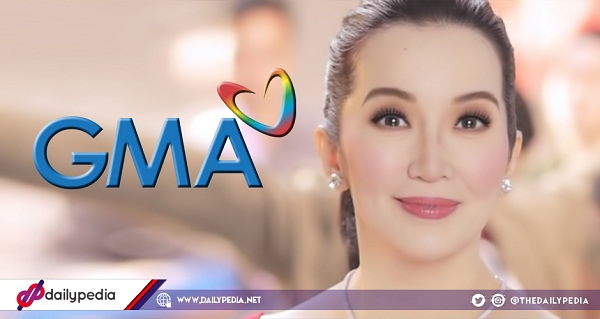 In March this year, Kris had traveled all the way to San Francisco in order to get herself checked for her apparent allergic reactions. Due to this suspected allergy, her blood pressure used to also peak and was as high as 180/100 mm Hg. She used to also experience extreme nausea at that time. Since August 2017, Kris has been suffering from a breakup of hives and these were at times intolerable. These used to come off and on and cause her blood pressure to either rise or fall.
Also read Sheryl Crow's anger against poor gun control legislation in the USA! Know about this singer's battle with breast cancer and cat allergy!
Kris stated that her current management includes drugs for hypertension, allergy, as well as a migraine. She had written on her Instagram:
"But we flew to Singapore to see one specialist for 3 areas of my health that needed to be immediately addressed with appropriate treatment for me to have the best chance to regain my health,"
Fans and friends provide her moral support
Considering the bad phase of her life, her fans and friends extended their support for her and wrote some words of solace for her on their social media. Kris had said:
"Please PRAY for my [two] sons, Josh and Bimb… That's what happens when you become a parent, you wholeheartedly surrender being number [one.]"
Her fans wished her good health and her singer, actor cum presenter friend Sharon Cuneta said:
"I am, first of all, weak in the knees because when someone I care for has to go this far to seek treatment for an ailment, I basically shut down. Second, I AM INFURIATED. I AM SO ANGRY AT WHAT KRIS HAS HAD TO PUT UP WITH THAT IT ALL, NO DOUBT, HAS ADDED TO HER ALREADY HUGE CONCERNS AND AGGRAVATED THEM (That is putting it mildly. I wouldn't be surprised if it even started or triggered all her health problems. If it was THE cause.), THAT OF COURSE IT ALL HAS HAD TO MANIFEST ITSELF IN THE PHYSICAL. How could you bite the hand that "feeds" you? And much, much more than that, HOW DO YOU BETRAY SOMEONE WHO PUT ALL HER TRUST IN YOU, AND, EVEN TO ME, ALWAYS SPOKE SO HIGHLY OF YOU AND HELD YOU IN THE HIGHEST REGARD to the point na natanong ko pa di Kris kung wala bang kakambal ang taong yan para blessed din ako in the areas of her life that he was involved in?! Tapos babaligtarin si Kris. Actually, because of this, I am now also moved to finally post about those employees na ninakawan at niloko din ako and/or kami ng pamilya ko. Isa-isa ko silang ipapakilala sa inyo para kung sakaling makilala niyo, huwag kayo magkamaling pagtiwalaan sila. But back to Kris — I AM SO FURIOUS BUT WHAT I WILL ASK ALL OF YOU TO PRAY FOR ASIDE FROM GOD's PUNISHMENT FALLING ON THESE TRAITORS SOON, IS FOR KRIS' GOOD HEALTH. PLEASE PRAY FOR ALL TO BE WELL WITH HER. I KNOW THAT OUR ALMIGHTY FATHER STILL HAS BIG PLANS FOR KRIS TO DO HIS GOOD WORK AND SHE HAS TWO SONS SHE LIVES FOR. FOR THEM AND FOR US, SHE SIMPLY CANNOT BE SICK. Thank you everyone. God is watching. You are covered by the blood of Jesus, Beej. No weapon formed against you shall prosper, in Jesus' Name. Besides, good ALWAYS wins. Love you. We are praying for you. We are just right here. God bless you. Hang on to Him tight. Always, Ate S. ❤️❤️❤️???????????????????????? @krisaquino"
Sharon added that all these health issues of Kris could have been triggered by the betrayal that she faced at the hands of her business partner.
Also read: Is bisexual Drew Barrymore desperate for a romantic partner? Learn about her relationships and garlic allergy!
Source: asiaone.com