Kris Jenner and Corey Gamble cozy up on a boat en route their yacht in Monaco!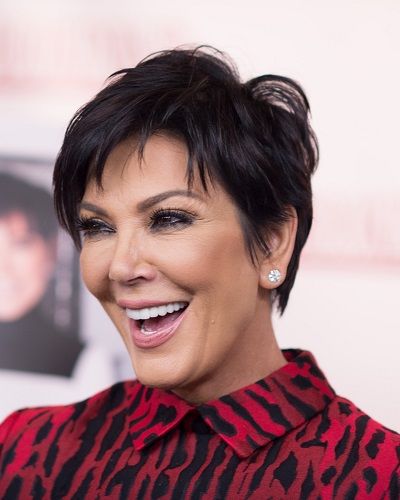 Kris Jenner, 63 has found love in Corey Gamble, 38. They are inseparable but rarely make display their affection for each other in front of the cameras.
But yesterday on 16 August 2019, things were different. She and Corey copied up on a boat in Monaco. More details down…
Kris Jenner and Corey Gamble – the rare display of affection
Kris Jenner, 63, and her beau Corey Gamble were on a yacht in Monaco. They were seen cozying up on the boat which was taking them to their yacht in Monaco. Kris looked elegant in a Diane von Furstenberg wrap dress.
It had a newspaper print on it. Kris also had her crop hair look and was wearing oversized pair of sunglasses.
While Corey looked dapper in a white loose and crisp shirt. He also had stylish sunglasses on his eyes and was sporting designer facial hair.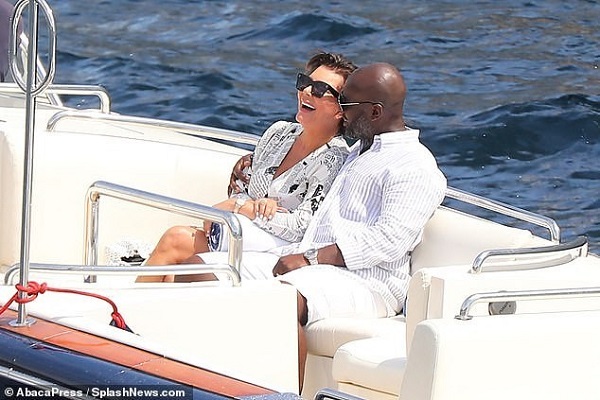 Kris Jenner and Corey Gamble – the journey to the yacht
Corey had kept his right hand affectionately on her shoulder. She was beaming and in great spirits. The couple had flown first to Italy with Kylie Jenner and Travis Scott, their daughter Stormi, and Scott Disick and his latest girlfriend Sofia Ritchie in a private plane.
They celebrated Kylie Jenner's 23rd birthday in Italy on a ship tour of the Amalfi Coast. For this occasion, Kylie had hired a $250million super-yacht called Tranquility for it. And from there, the couple is in Monaco.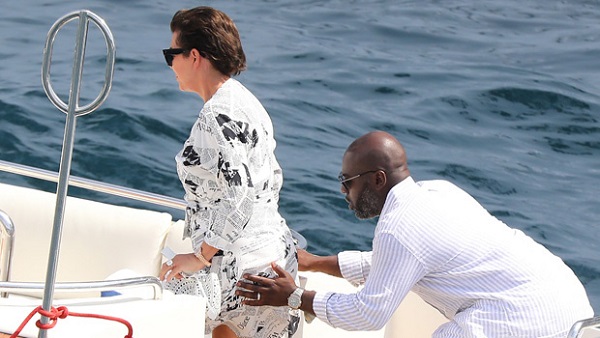 As they sat chatting on the boat, in between Corey showed the peace sign with his left hand for the camera.
Kris Jenner and Corey Gamble – their relationship
Kris Jenner and Corey Gamble began dating in 2014. They met at fashion designer Riccardo Tisci's 40th birthday party in Ibiza in the month of August in 2014. He recalled:
"She had on this nice-ass dress, and she was looking good. I waited till she was off on her own, and we started talking."
Their relationship has been a smooth one and has stood the test of time. They have remained strong despite all odds. When asked about marriage to Corey, Kris had this to say:
'You know, I've done that twice, and it didn't work out so well. So I don't know. You never know.'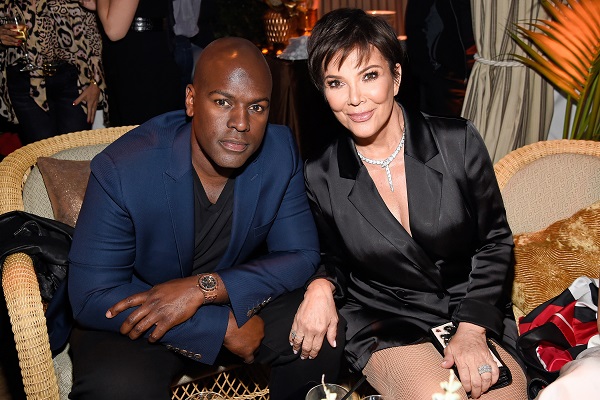 Kris was earlier married to lawyer Robert Kardashian in 1978. The couple had three daughters who are Kourtney born in 1979, Kim born in 1980, Khloe born in 1984, and son Rob born in 1987. They sit in 1991 but continued to co-parent their four kids. They were close friends until his death in 2003 due to esophageal cancer.
In 2012, Kris confessed that she had an extramarital affair with former soccer player and animator Todd Waterman.
After her divorce from Robert Kardashian, the same year Kris married retired Olympian, Bruce Jenner. They have two daughters together who is Kendall born in 1995 and Kylie born in 1997. In October 2013, they separated.
Corey hails from Atlanta and has done a business marketing course at Morehouse College. He used to play football at Westlake High School. He had a high-profile life from the start before meeting Kris.
His Instagram reveals his snaps with other big names such as Billy Ray Cyrus, Justin Bieber, and the like. He was the road manager for Justin Bieber's shows and tours. Though kris' kids were against him before, they seem to have accepted him now.
Short Bio on Kris Jenner
Kris Jenner is an American TV personality. She gained popularity by starring in the reality television series "Keeping Up with the Kardashians" along with her family. She is also a Producer and Manager. More Bio…
Source: Daily Mail UK, Wikipedia, reginery29