Kristen Doute calls her break up with Ex Brian Carter "Conscious Uncoupling"! Check out Kristen's 70s inspired At-Home office!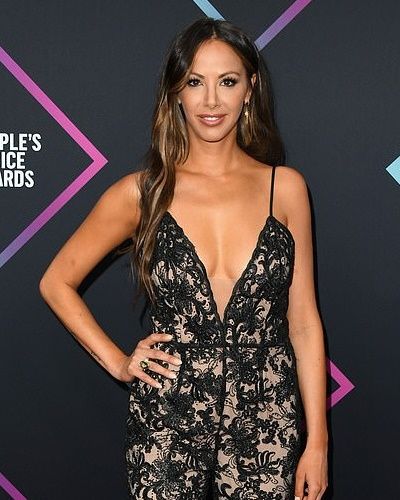 The Vanderpump Rules star Kristen Doute and Brian Carter recently announced their break up after three years of being together.
Kristen came out publicly about the breakup in her Instagram post where she described her situation and how relationships could be messy and complicated.
---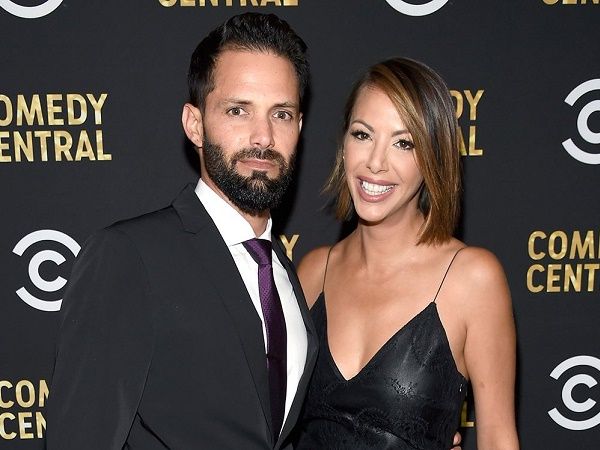 The 35-year-old aspiring actress saw numerous accounts of internet trolls and criticisms directed at her due to her wanting privacy.
This caused Kristen distress which also seems to be one of the main reasons for her lengthy explanation as to why she broke up with her boyfriend Brian Carter.
Also, read about TV personality Michael Strahan recalls the time he left the show Live! With Kelly and Michael 3 years back and his strained relations with Kelly Ripa after that!
Last Sunday Kristen came out unlike her usual self giving out details about her ongoing relationship issue with her boyfriend Brian.
She posted a picture of her relaxing in a beanbag chair under the dusky sky. Under the photo, she left a heartfelt lengthy personal message to fans and the public in general.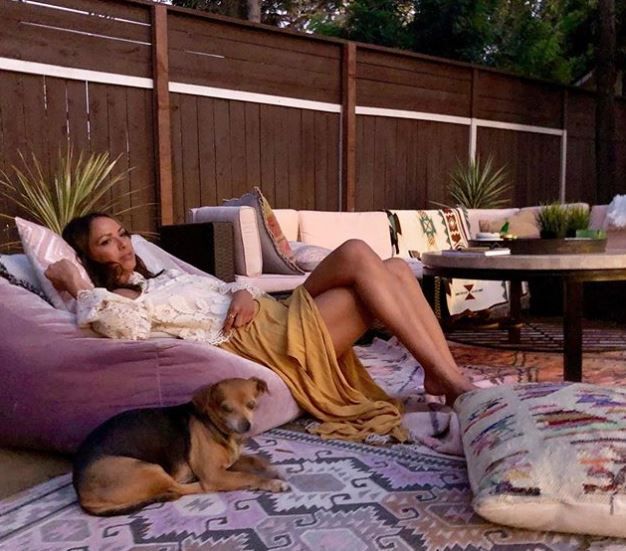 She captioned,
"Relationships are messy, and it's not fair to anyone to hide from the truth for the sake of criticism. Let's start there, I haven't come to terms with everyone wanting a black and white answer of where Carter and I stand. I want to scream, what about the gray parts of this, the undefinable aspects of loving and caring for someone, while knowing that they aren't your person anymore? After the therapy, the meditation, all the steps you take to pursue actual self-love, how do you define the realization that you have to move on in order to truly grow? I've been called a hypocrite, a villain, for not communicating what has been going on between us because it has been just that … between us."
Kristen went on to add about how their breakup is more than just a split but rather a rational decision of "conscious uncoupling". She adds,
"But we both deserve this weight to be lifted, so this is our version of conscious uncoupling. Carter and I both know and have come to terms that our new label is friends – full of the utmost love and respect," she added. "He's one of the most wonderful people I've ever known. As we unravel what has been for so long such an intertwined life, it hasn't been easy. But it's a step in the right direction. It may not be the black and white answer everyone is looking for, but it's our answer and that will just have to do."
Saying that she implies to remain friends with now ex-boyfriend Brian Carter regardless of their end of a romantic relationship.
Also, read about Christie Brinkley breaking her arm! Her daughter comes to the rescue in DWTS!
Take a look at Kristen's '70s-inspired at the home office!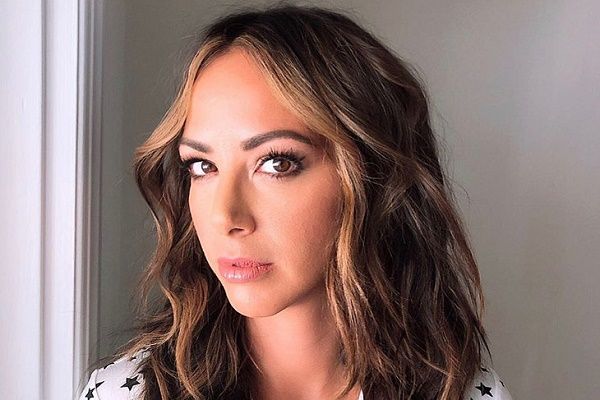 Kristen recently showed off her at-home office which she designed with interior designer John McClain. The at-home office is created in a boho-chic space with very 70's screaming interior designs and props.
Kristen gave loads of peeks at the studio which has funky wallpaper, light flooring, and easy-breezy curtains lining the walls of doors overlooking the cute little garden.
In a recent video, she posted, she was seen explaining. She said,
 "What's up guys, backyard is coming along, but even better little sneak peek of the James Mae slash also of Witches of WeHo office. Look at this wallpaper, how killer – and look oh there's John McClain, even more killer!"
The 35-year-old aspiring actress owns a clothing line James Mae and a wine brand with Stassi Schroeder and Katie Maloney-Schwarz, witches of WeHo.
Working from home is truly everyone's dream however not every one of us can afford such a dream so it's very lucky and impressive of Kristen for being able to do so.
Also, read about Davina McCall's videos herself as she finds herself in a VERY embarrassing wardrobe malfunction! Davina is 51 and still looking sharp! Know about her upcoming project!
Short Bio on Kristen Doute
Tall and beautiful Kristen Doute is an American actress and model. She worked on the television reality show Vanderpump Rules. See more bio on…
Sources: PEOPLE, Page Six, Mail daily, Wikipedia