Kristen Hanby slammed for playing a dirty prank on his girlfriend, Jasmine Woodward!
The young YouTubers post videos of them playing pranks on someone. Though just a small fraction of these videos are nice and tolerable, most of them tend towards harassment of the person on whom the prank is played. The same was the case in the video which British YouTuber Kristen Hanby uploaded on his YouTube channel recently. This time the victim was his girlfriend Jasmine Woodward who was dyed blue due to the prank of Kristen. But he came under fire for this cruel act. His fans slammed him for thus troubling his girlfriend.
Kristen Hanby and his prank
YouTubers sometimes cross limits in their craze and obsession to upload the funniest videos on their YouTube channel and thus grab more subscribers and views for it. The same happened with YouTuber Kristen Hanby. He played a dirty prank on his girlfriend, Jasmine Woodward, and uploaded the video on his channel. But the whole thing backfired. He was slammed for doing this cruel act on his girlfriend.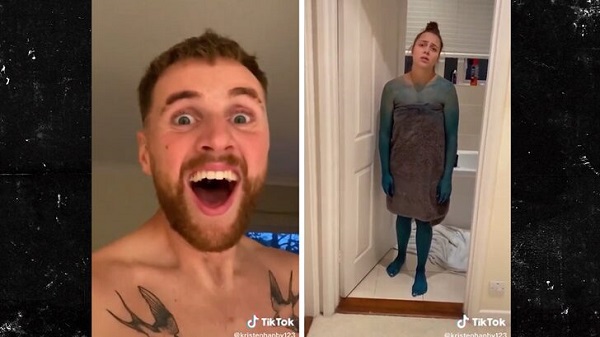 Kristen, 27 poured a blue fabric dye into Jasmine's bubble bath and her skin turned blue in color. He then filmed the effect of his prank on her body and uploaded this video onto his YouTube channel. It could be seen in the video that Jasmine was obviously furious with this prank on her.
Fans and their reactions to the video
Fans were not too happy about seeing this prank which Kristen played on Jasmine. They were in fact angry and also concerned about the harmful effects of the chemical on Jasmine's body after it gets absorbed from the surface into her body. Some of his followers even went to the extent to call the whole act as an act of abuse.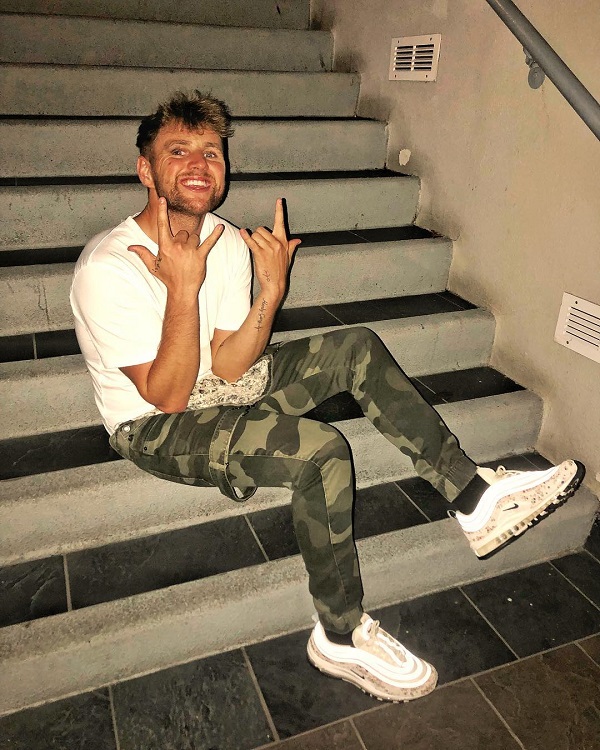 Some of the fans suspected that Jasmine was with Kristen in the prank and was very much a part of it. Therefore, if that was the case, they felt that at least she should have been aware of the potential ill-effects of the chemical on her body.
Also, read Lizzie Velasquez Pleads TikTokers To Stop Cruel FaceTime Prank; Know About The American Motivational Speaker's Relationship With Her Family!
More about the effect of this video
The YouTube video was also posted on TikTok, Facebook, and Instagram. The followers of Kristen called out to him for humiliating his girlfriend. One follower tweeted:
'I know this is a joke but it still low key abuse, I mean he's humiliating her for social engagement.'
Another fan showed medical concern and wrote:
'Ph balance is probably gonna be off the charts, yeast infection is on the way, the skin is going to be irritated as f**k and possibly itchy, the dye is going to take forever to come off of her skin, and this is embarrassing for her. 'Like this is so ugly of him and not funny.'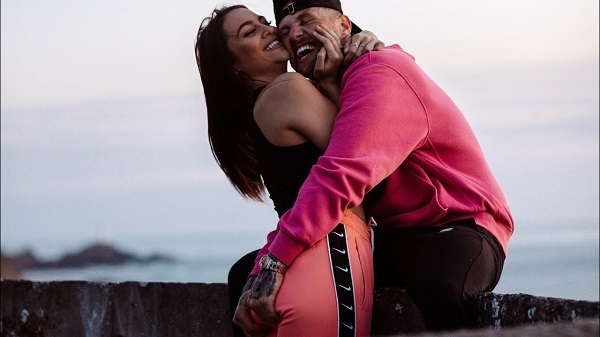 And another fan was also upset and remarked:
'She probably had a long day & just wanted to take a nice bath just to deal with that f**k s**t I feel bad for sis,'
Another fan commented:
'It's an irritant, may cause an allergic reaction.'
One of his fans wrote:
'Plus if she's got an open wound on her skin anywhere that's a tattoo now. Haha, poison your girlfriend, for comedy! "It's okay because-" No. It's not.'
Kristen did not comment on his fans' reactions but has deleted the video from TikTok!