KUWTK's Kim Kardashian West's Son Saint West's Birthday Celebration! Dinasour Themed Party And Everything You Should Know
Kardashians always become the highlight of their extravagant celebrations. Their parties and celebrations always become the talk of the town. Kim Kardashian recently celebrated the fourth birthday of her son Saint West which grabbed eyeballs.
Kim's son Saint West's Birthday Celebration
Kim Kardashian West went all out with the fourth birthday celebration of her and Kanye West son Saint's birthday celebration. She and her family organized a birthday party with an epic dinosaur-themed bash. The eldest son of Kanye and Kim turned 4 years old on Thursday.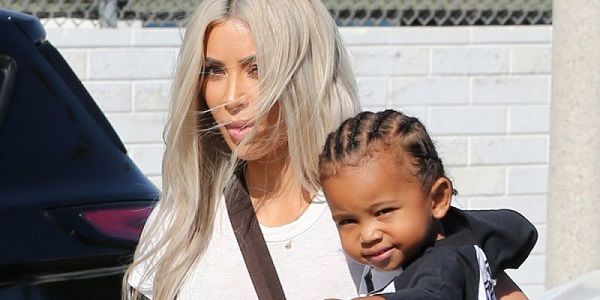 Other children of the family North, Chicago, Psalm, True were jumping on the in a large bouncy house along with Saint. Kardashian West shared pictures and videos of the party where all the children were playing and enjoying the party. One of the videos showed Saint wearing a festive dinosaur mask.
In the video, Chicago was moving away while Kim was saying:
"Look at Saint as the dinosaur Don't be scared. It's just your brother with a mask."
Prior to the big celebration, Kim was updating about it on her Instagram story. The proud mamma of four documented the set-up, as well as the bright, candy-colored birthday cake, in a series of videos. In the video she was seen saying: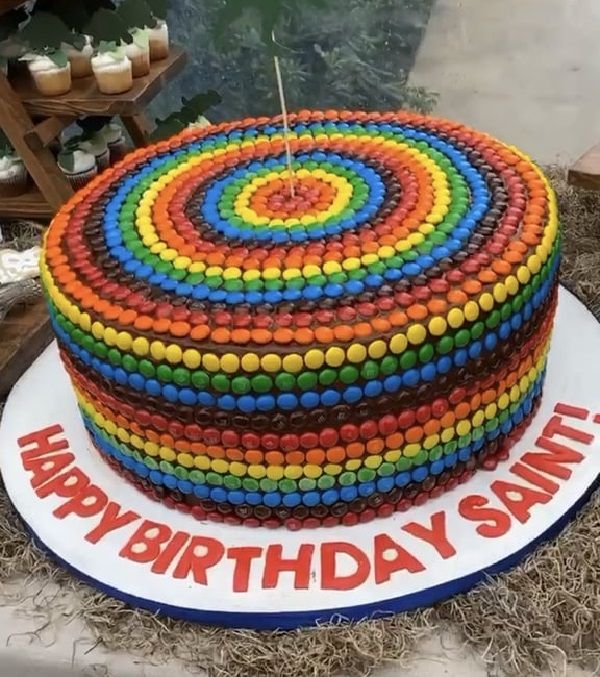 "Look guys! Saint's dinosaur party is today. How cute is everything? We are still setting up."
The whole party was full of Jurassic theme with little dinosaur claws or eggs. All the guests walked through the dinosaur cave. There was also a dinosaur ball pit for children to play in. Moreover, they also had multiple DIY craft stations for the children to could make their own dinosaur habitats.
You may also read- Kendall Jenner and her 24th birthday celebrations with car racing!!
Sweet Tribute from Momma to her son Saint West
On the occasion of Saint's birthday, Kim Kardashian also shared a sweet tribute for her son. She posted a heart-warming post dedicating it to her oldest son. In the post, she wrote:
"I have no words to describe how much I love your smile and those curls of yours Saint! You bring so much joy into my soul. You are so kind, loving and just so thoughtful and sweet!" she praised her second-oldest child. "I am so happy today if your 4th birthday and We get to celebrate how much you've grown!"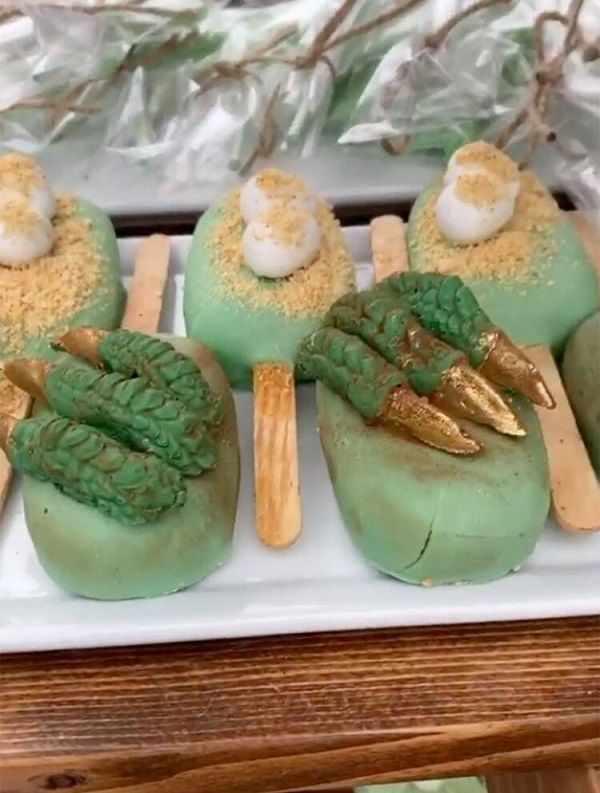 Furthermore, she ended the post with the sweet note at the last mentioning:
"Happy birthday my sweet sweet Sainty. (When I say to him my sweet sweet Sainty, he says back to me my sweet sweet sweet sweet Momma, the best momma in the world and the only momma I ever want! HOW CAN YOU NOT MELT AT HIS SWEETNESS)."
Happy Belated Birthday Saint!!
More About Kim Kardashian
Kim Kardashian(West) is a reality TV personality, socialite, actress, businesswoman, and model. She along with her family are the star of the reality show Keeping Up with the Kardashian.
Kim's scandalous video with her former boyfriend Ray J made her more popular. She has had tremendous success as an entrepreneur, launching clothing lines and smartphone apps too. See more bio…
Source: PEOPLE, Radar Online