Who is Kyle Abrams Dating after Split with his 'Love is Blind' co-star Deepti Vempati?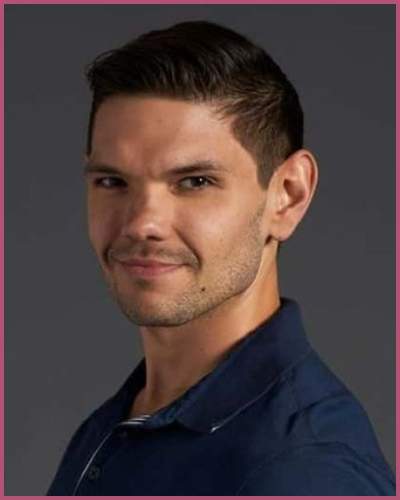 Kyle Abrams confessed that he is in a new romance after splitting with Deepti Vempati.
Love is Blind co-stars had already parted ways shortly after filming the After the Altar special.
Who is the mystery girl that Kyle Abrams wants to keep a secret about?
---
Kyle Abrams from Love Is Blind season 2 is dating someone new, following a split with his co-star Deepti Vempati. Who is the secret girlfriend of the reality TV alum?
Kyle Abrams revealed that he is dating someone
Kyle Abrams has already moved on from his relationship with Deepti Vempati as revealed on his Instagram story on September 19, 2022. Fans had already started speculating who his secret beau could be. For now, let's hear what he has to say about his breakup and new romance.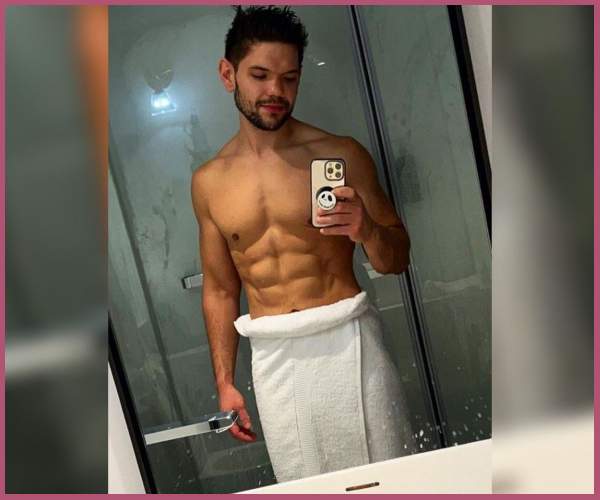 The reality Tv star is not hoping to see Deepti at the altar but someone else. He is keeping things concealed for a while but doing exactly what his heart says just to stay out of the regrets as he revealed,
"I have embarked on a new relationship which I intend to keep private for a bit. As for what the future holds, I have not a clue. Going forward I plan to live each day in the present without any regret." 
Also, Read Shaina Hurley Looks Gorgeous as She Married Christos Lardakis in Courthouse Wedding!
Are Deepti Vempati and Kyle Abrams still together?
Former Love is Blind couple, Deepti Vempati and Kyle Abrams have called it quits on their short-lasting romance. It ended just 3 days after the duo was seen confessing their love to each other during the Love Is Blind: After the Altar episodes.
Kyle announced that he and Deepti had separated and it comes side by side after they confessed love in the post-finale special which aired on Sept. 16, 2022. His statement shared no bad blood with ex Deepti as it reads,
"I understand many of you are curious as to where Deepti and I stand today. Since After the Alter was filmed, we had decided to go our separate ways in early summer."
Following the After the Altar special, Kyle clarified via Instagram that the duo is not willing to be romantically involved with each other. They just broke the fan's hearts just a while after fans were excited to see them together.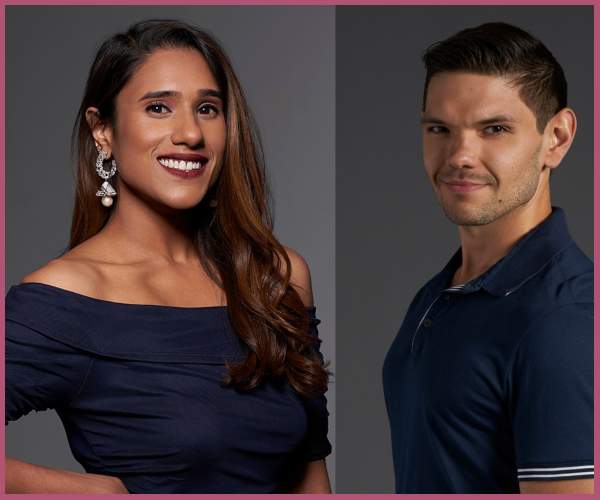 Also, Read Imagine Dragons vocalist Dan Reynolds split again from wife Aja Volkman
How did Deepti Vempati and Kyle Abrams connect in Love is Blind?
Deepti Vempati, 31, and Kyle Abrams, 30 had already broken up after the first spark they shared. The ex-couple from Netflix hit Love is Blind second season were not initially awaiting each other at the altar.
Vempati was intending to marry Abhishek "Shake" Chatterjee after saying yes to his proposal. On the other hand, Abrams proposed to Shaina Hurley, who is now happily married to her husband Christos Lardakis. Both of their relationships went terribly and had no happily ever after.
Next what happened was a surprise. The co-stars Deepti and Kyle were seemingly interested in each other afterward. Also, they were connected in the pods and started dating shortly. The couple had also sparked dating rumors in March 2021 but Deepti cited that they were still in the phase of figuring out.
Also, Read Love Is Blind's Abhishek 'Shake'Chatterjee Has Gone Instagram Official With New Girlfriend After Dramatic Split With Deepti! Who Is She?