Kyle Chrisley hospitalised after an apparent suicide attempt! Todd Chrisley and estranged daughter Lindsie Chrisley still on bad terms?!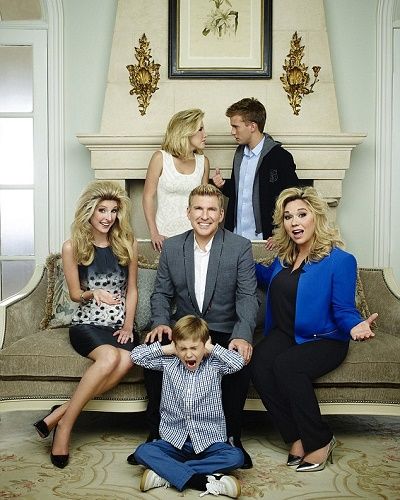 The Chrisley Knows Best show introduced us to the big family of real-estate agent Todd Chrisley. After it aired on USA Network since 2014, the reality show concerning the Chrisley family has completed a full circle of seven seasons. However, on August 12 of 2019, Todd and his wife Julie were charged with Federal Tax evasions.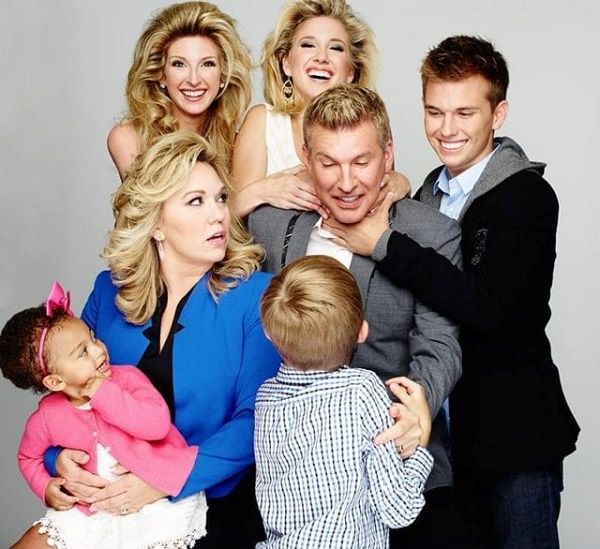 Since the incident, it looks like the family is only going downhill with its issues. After the Tax evasion issue, the eldest daughter Lindsie Chrisley had a public feud with her father Todd which included harsh insults and some shocking allegations.
First, Todd accused his own daughter to have charged the tax evasion charges to the police. To which Lindsie came out with an even more shocking accusation. Lindsie accused Todd threatened her of publishing her alleged sex-tape. However, family turmoil doesn't seem to end.
It was reported on August 28 that Todd's eldest son, Kyle Chrisley was hospitalized. The 50-year-old reality show star and a father posted his family picture with Kyle on the hospital bed with every family member except for Lindsie, obviously.
Also, read about The selfishness! Todd Chrisley's daughter Savannah Chrisley concerned about her nuptials on-air to Nic Kerdiles amidst her parents' legal woes!
Kyle hospitalized after attempting to commit suicide!
The 27-year-old Kyle Chrisley has a history of addiction and mental illness. It is no news that Kyle suffers from addiction problems and Bipolar Disorder. He is trying his best to overcome all the problems with his family and acquaintances. However, it was sadly revealed that he was hospitalized after a failed suicide attempt.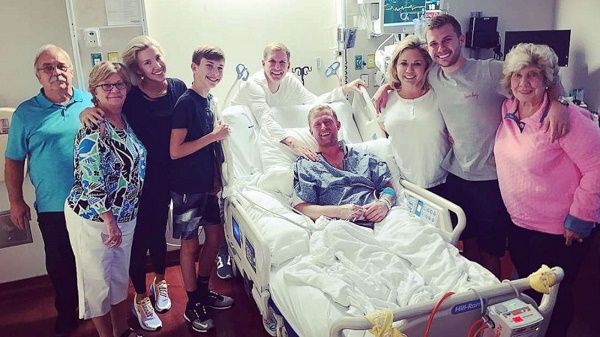 After Todd posted the family picture in the hospital with Kyle on the bed, everyone was curious as to know why Kyle was hospitalized. However, the revelation is quite a sad and terrifying one.
The 27-year-old has addressed his ongoing news and assured everyone that the suicide attempt was through a bad side effect of his medication. On the episode of September 5 of the Chrisley Confession podcast he confessed,
"I take medication, and I had a bad side effect to it, and I tried to take my own life. with the meds, I got all kinds of crazy thinking going on,"
Todd added,
"Well, I think some of the medications they put you on — that you had not been on — one of the side effects is suicidal tendencies and we're now off of that."
Kyle assured, "yes, we're off that". He also assured everyone that there wouldn't be any similar kind of incident and that he would be getting only "one-shot a month" of the medication. Though Kyle never mentioned the medication details.
Also, read about Chrisley Knows Best star Todd Chrisley and wife Julie Chrisley on financial crimes indictment! His bad fall accident?
Lindsie remains absent through the whole incident!
It is was only a month ago that Lindsie and Todd along with brother Chase got into a public feud. However, it has been years that Lindsie has cut off connections with her family. And their relationship only looks is going downhill since Todd's Tax evasion incident.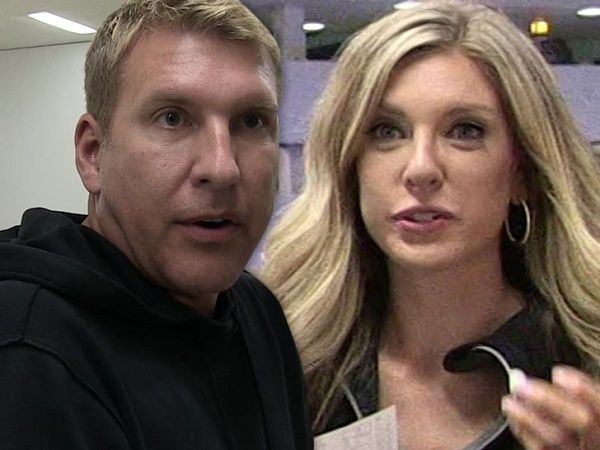 Lindsie accused her own father and brother Chase of blackmailing her with an alleged sex-tape in exchange for remaining quiet on some "incident". This happened only after weeks after, Todd and his wife was charged with Federal Tax evasion charges. Since then the father and daughter are in a war against each other.
On the photo Todd posted of Kyle and the family, for obvious reasons, Lindsie was nowhere to be found. She has remained absent in family matters for a long time and seems has decided to keep up with it.
Even when Kyle was hospitalized after a failed suicide attempt, the 29-year-old seems to have truly decided to remain absent on everything the Chrisley family is involved in.
Though, no official reports of Lindsie visiting her hospitalized brother have been reported it would be unfair of a third-party to conclude anything as anything could be happening behind the cameras. So we only wish steady recovery to Kyle and the best of luck to the Chrisley family.
Also, read about Todd Chrisley and daughter Lindsie Chrisley's family feud escalates! Lindsie is disgusted with Todd as allegations round up against Todd!
Short Bio on Todd Chrisley
Todd Chrisley is an American reality TV star. He is widely popular for appearing on the USA Network reality series Chrisley Knows Best. He is the patriarch of the Chrisley family and appears on the show with her wife and five children. Todd appears on the show since 2014. He is also a self-made millionaire businessman.
Previously, he was active in other TV series such as Steve Harvey and The Domenick Nati Show. He is the husband of the famous reality star, Julie Chrisley. See more Bio…
Source: hollywoodlife, Wikipedia, Distractify, PEOPLE